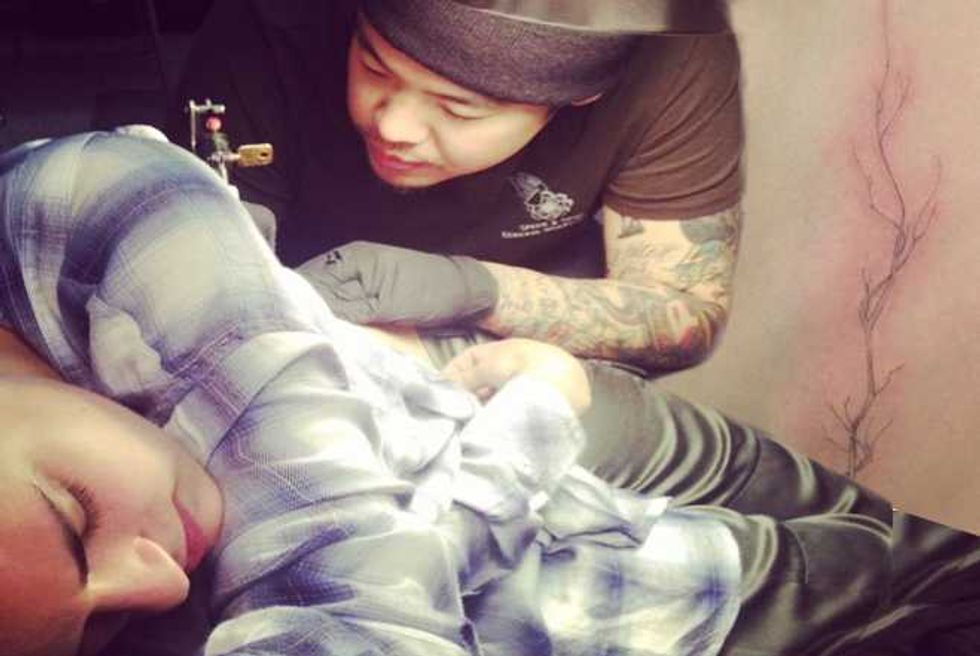 Tallulah Willis, the Just Right™ Willis Sister, has a new and painful looking tattoo to complement her gorgeous turquoise hair.
Tweeting 'IT'S A TREE BRANCH NOT VEINS MOMM GOSH,' Tallulah clears up the mystery of what the hell that thing is supposed to be.
Ow, Tallulah! It looks like a long scar more than a tree branch but never mind. Let's think of it as a wake-up call to Rumer and Scout, who thought that pink hair and bare boobs, respectively, would reap the most attention.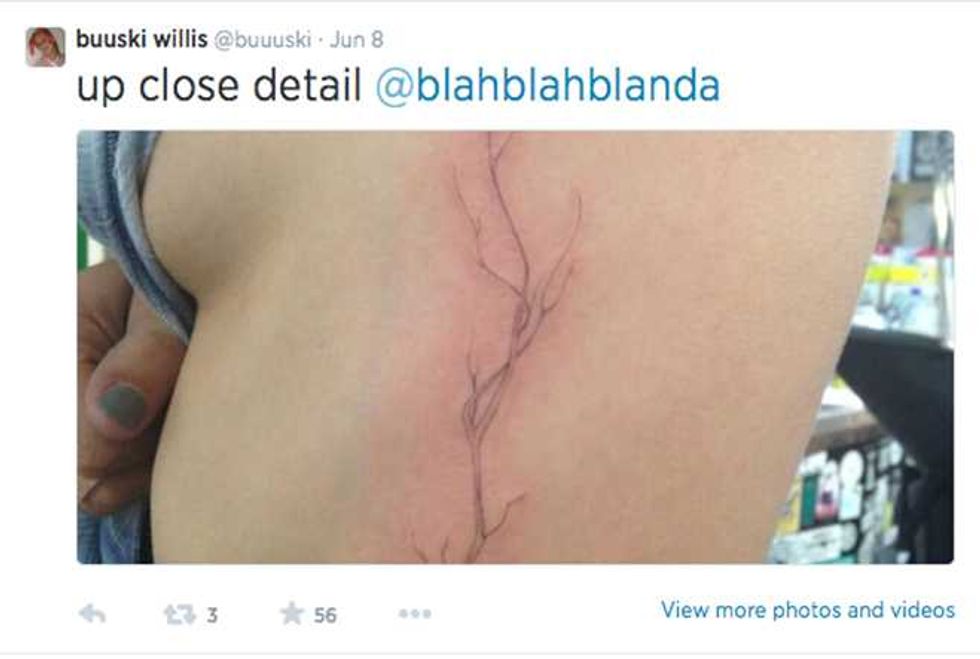 A tattoo of this magnitude signals the determination of a brave warrior, both spiritual and physical. Tallulah knows that suffering leads to enlightenment. Soon, she will be able to counsel Scout on the exhibitionism. She will be able to explain to Rumer that judging the Miss USA pageant in Louisiana is not actually an honor but more an embarrassment.
Let's hope the tattoo serves to distract mom Demi Moore from her own problems, while elevating Tallulah's standing in the Wild Willis Sisters competition.
It will be a win-win that all of us can celebrate, while looking forward to the next maneuver for first place.