New Releases
"The Slow Rush In An Imaginary Place" may grow tiresome a few tracks in, but it's sweet in its nostalgia.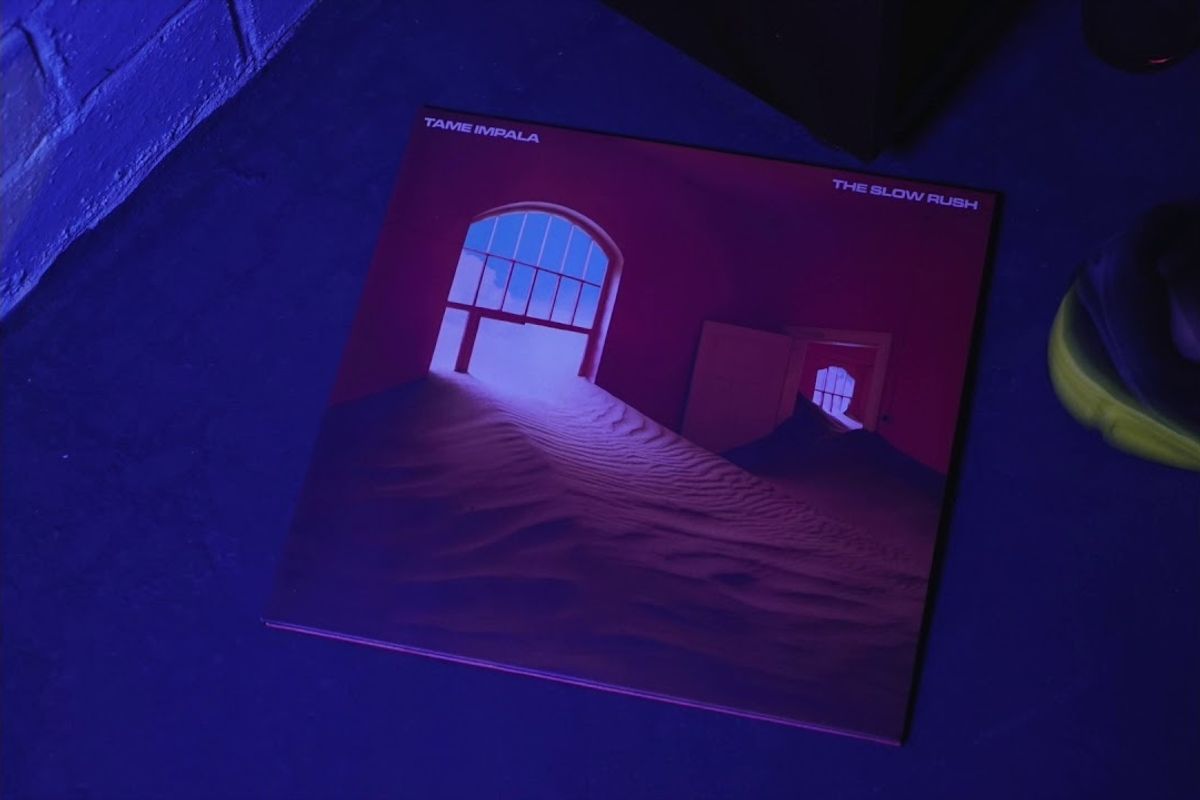 Last week, it was reported that Spotify streams were down a whopping 7.6%, despite most Americans being quarantined at home.
While the data cited that this was due to an uptick in news and Netflix intake, it's safe to say that listening to our usual music rotation, especially those beloved projects by artists whom we've seen in concert many times, can be painfully nostalgic. In a time where live music seems inaccessible for the foreseeable future, Tame Impala's Kevin Parker aimed to feed into this desire for nostalgia and remixed his latest album The Slow Rush to "sound like you're hearing it from the bathroom" at a live show.
The Slow Rush In An Imaginary Placewww.youtube.com
Titled The Slow Rush In An Imaginary Place, the muddied re-release may grow tiresome a few tracks in, but its lo-fi aesthetic is momentarily spellbinding. Muted renditions of tracks like "One More Year" and "Borderline" are transporting when experienced via headphones. Deemed by Parker as a gift "for all you isolators out there," the re-release is surprisingly hopeful.

It softens the edges of our painful nostalgia into something optimistic. Remember when the never-ending bar line caused you to miss out on "The Less I Know The Better?" Remember when you realized that those far off chords you could barely hear over the sound of drunk bathroom chatter were actually the intro chords to "Elephant?" In hindsight, don't those frustrations seem so much sweeter than not experiencing live music at all? The Slow Rush In An Imaginary Place allows us to bask in that moment for as long as we'd like, in the hope that when this is all over, we'll all have another opportunity to miss out on some more music.