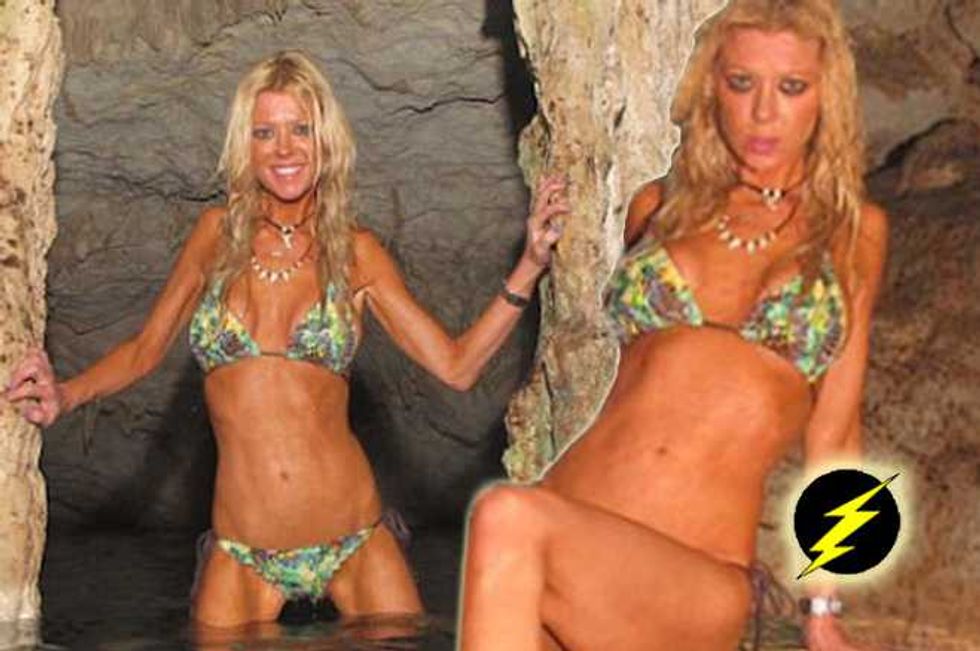 Tara Reid is kicking off her big comeback proper! The 39-year-old party girl stripped down to her epidermis to celebrate the dawn of 2015 in Tulum, Mexico—posting the results on her Instagram account.
In the photos, the D-list diva is seen posing nekkid in a hammock, in addition to showing off her bikini body, which can be described as falling somewhere between super skinny and scrawny—but, seems the Sharknado 3 star didn't feel she was quite thin enough naturally, so following in Paris Hilton's big old footsteps before her, she embarked on a quick photoshop diet, in order to make herself look even scrawnier.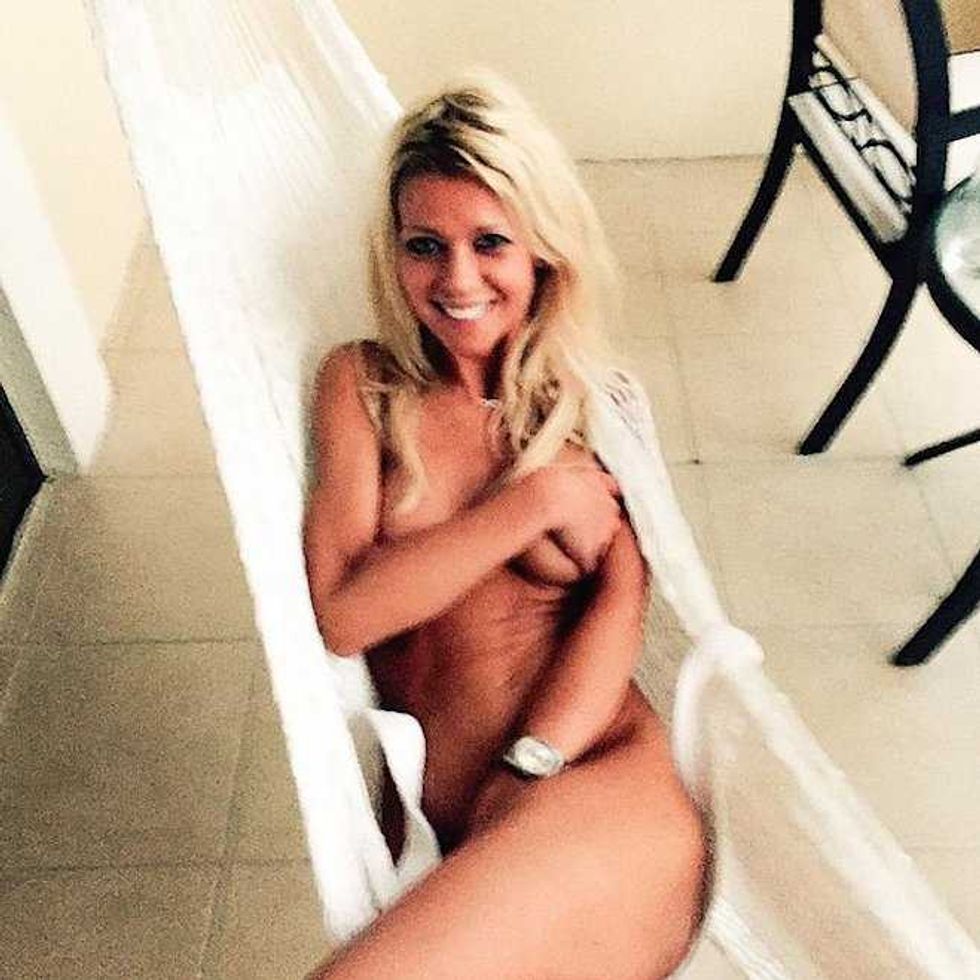 "It looks like the photos have definitely been tampered with around the waist area," a Photoshop expert tells Popdust. "There's a strange blurring around the waist area, and the natural line is disrupted. Then, in the hammock photo, her arm appears distorted and misshapen."
"Happy New Year," The American Pie babe captioned the buck naked pic, in which she smiles seductively at her followers and drapes her hands over her ta tas and hoohaa.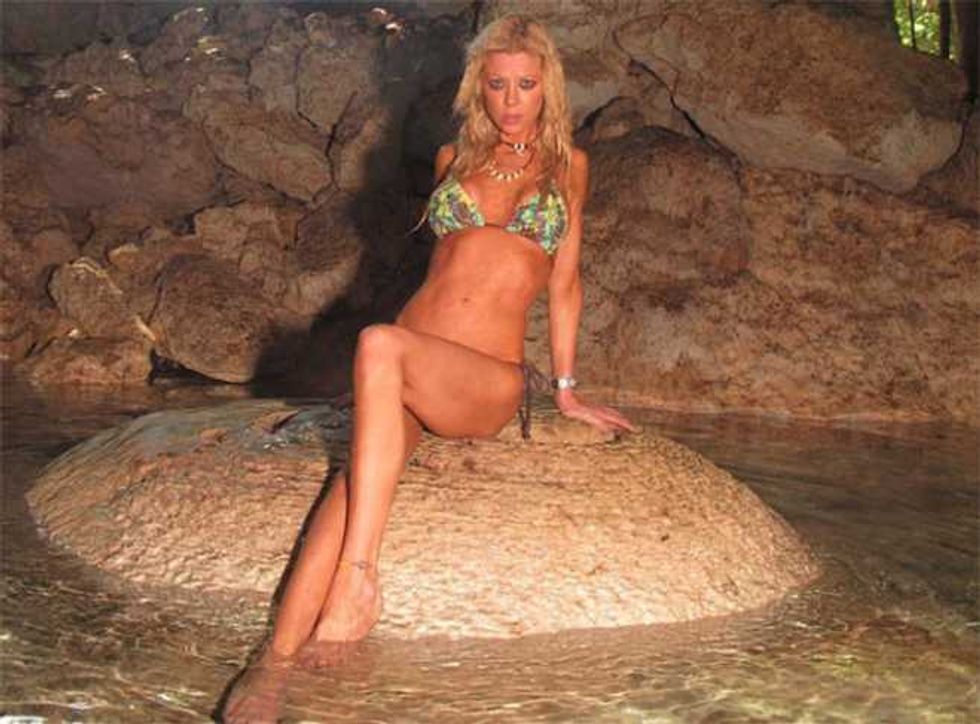 "Caves are so beautiful in Tulum. I love it. Wish you were all here with me," she captioned one of the bikini pics, adding, "My amazing boyfriend who I adore. Thank you for making my New Years. You are wonderful."
Reid neglected to identify her boyfriend. Lemme guess. Because he's filthy rich but not so attractive, maybe?