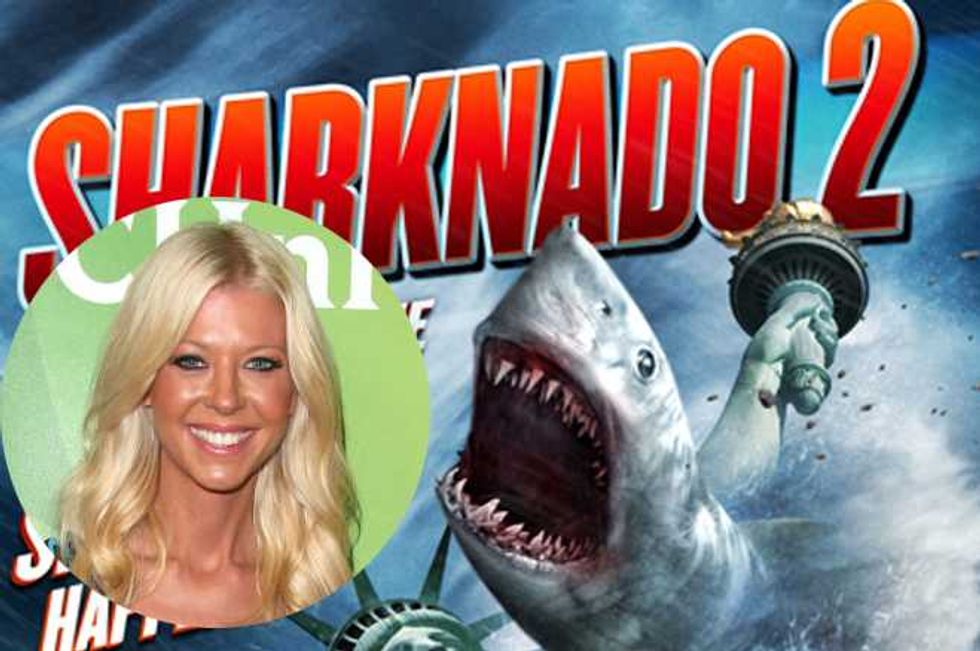 Tara Reid found a safe, warm little corner in our hearts after starring in Sharknado, one of the most awesomely terrible movies ever made.
Not exactly a career comeback, it was more like a hilariously silly way to prove she doesn't take herself seriously, and that's always a bonus in this town.
Having said that, no one can argue Tara is the brightest bulb in the chandelier, and her recent comments to GQ about how a sharknado (a waterspout of shark-infested seawater) could happen are just gold:
"You know, it actually can happen. I mean, the chances of it happening are very rare, but it can happen actually. Which is crazy. Not that it -- the chances of it are, like, you know, it's like probably 'pigs could fly.' Like, I don't think pigs could fly, but actually sharks could be stuck in tornados. There could be a sharknado."
Bless her heart.