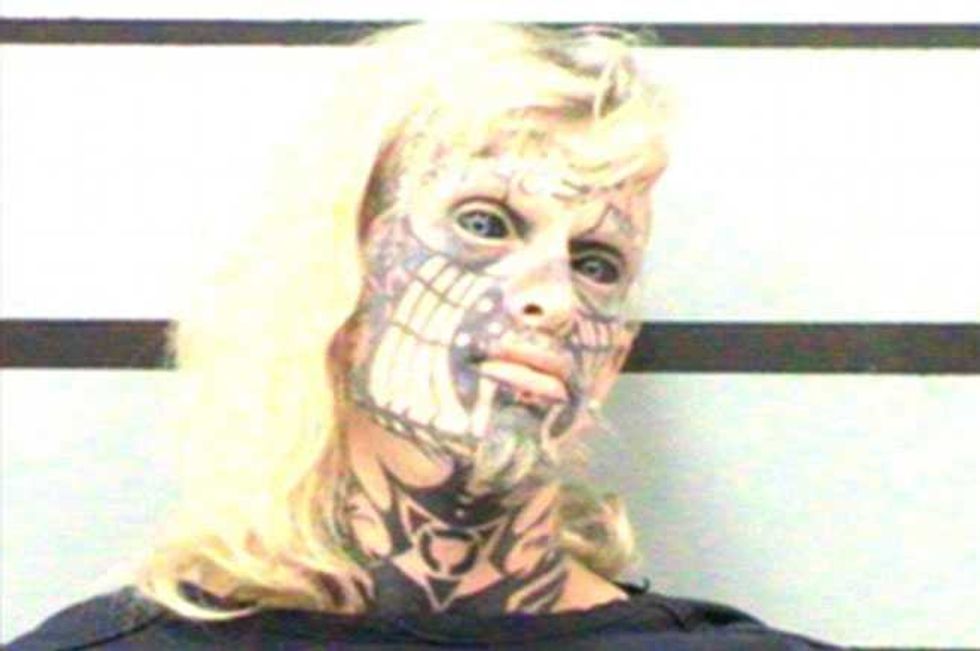 A tattooed transsexual freak show performer named Mara Paradox surely has hands down the most terrifying, macabre mug shot that has ever been posed for.
The 29 year old from Lubbock, Texas was arrested on a marijuana charge on Sunday morning—it's got to have been scary enough for the cops who carried out the arrest, but the poor person who had to take the booking photo must be in therapy right now!
Bad Celebrity Tattoos—What Were They Thinking?
Paradox has  a full skull face tattoo as well as ink on her forehead and neck.  She also has a row of horns inplanted under her skin on her forehead and finishes her look with fully inked eyeballs.  Yes that's right EYEBALLS.
Miley Cyrus Wants Implants….Out of Her Head!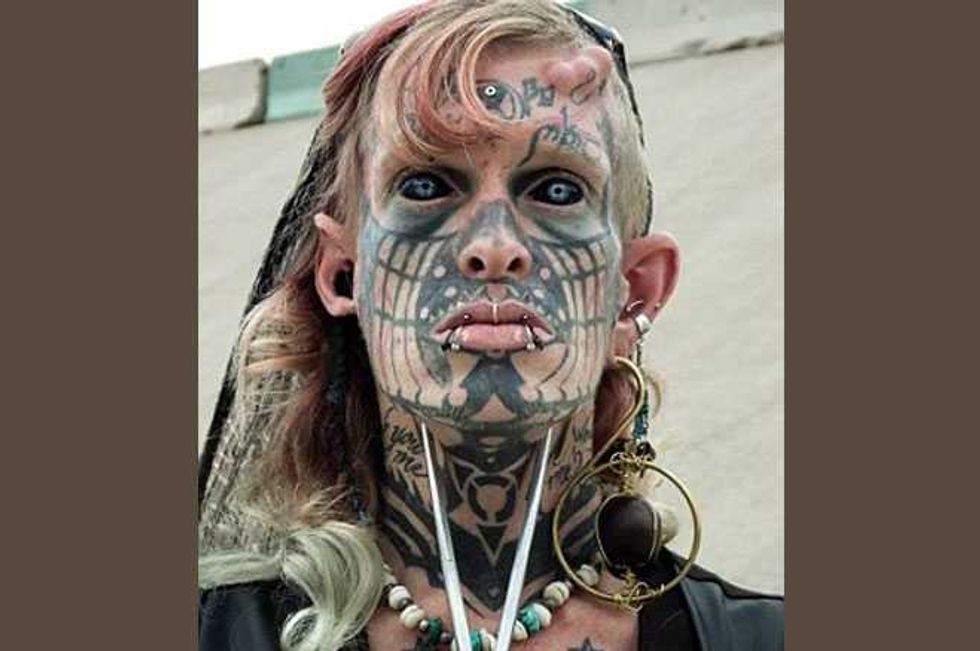 That is just goddamn nausea inducing scary!  Maybe it was a minor charge that she was busted on or maybe the police were just freaked the fuck out, but she was released from county jail early on Monday morning.
Wyoming Man Found With 30 Cow Eyeballs In His Rectum
Paradox was born Chance Davis and obviously found a somewhat unique manner of self expression.  She has performed with both the Venice Beach Freakshow and the Traveling Freak SideShow and should you feel like looking her up,  her act includes eating glass, hanging hooks from her eyelids and reclining on a bed of machetes.
As if all that wasn't disturbing enough, the New Mexico native, who describes herself as a widow, also had her ring finger on her left hand chopped off....intentionally.
She shared photos of the chopped off finger with her Facebook followers telling them that she had had it pickled, saying; "I'm a black widow.  Love hurts....".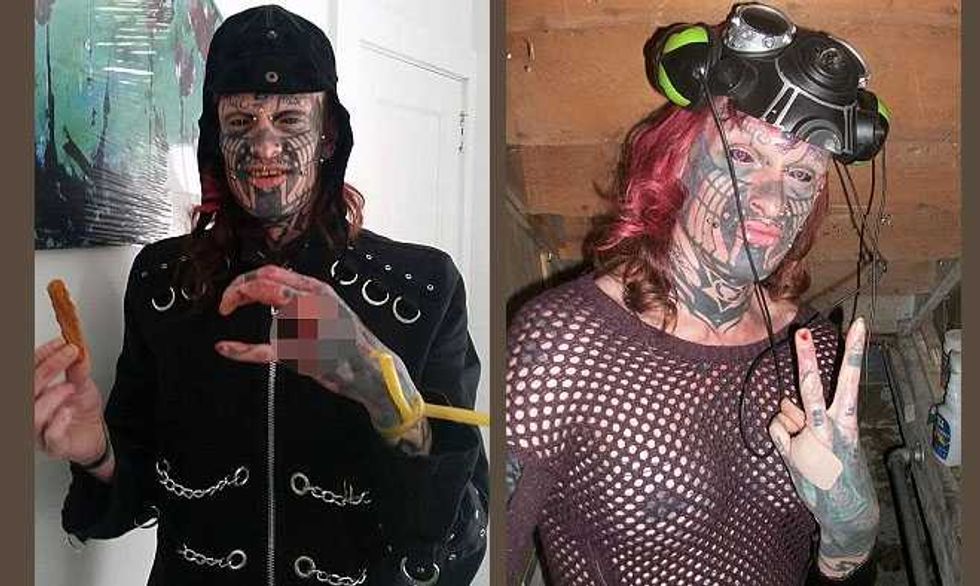 Man Cuts Off Nose After Losing Bet
Each to their own, but jeez, this sends shivers down my spine...