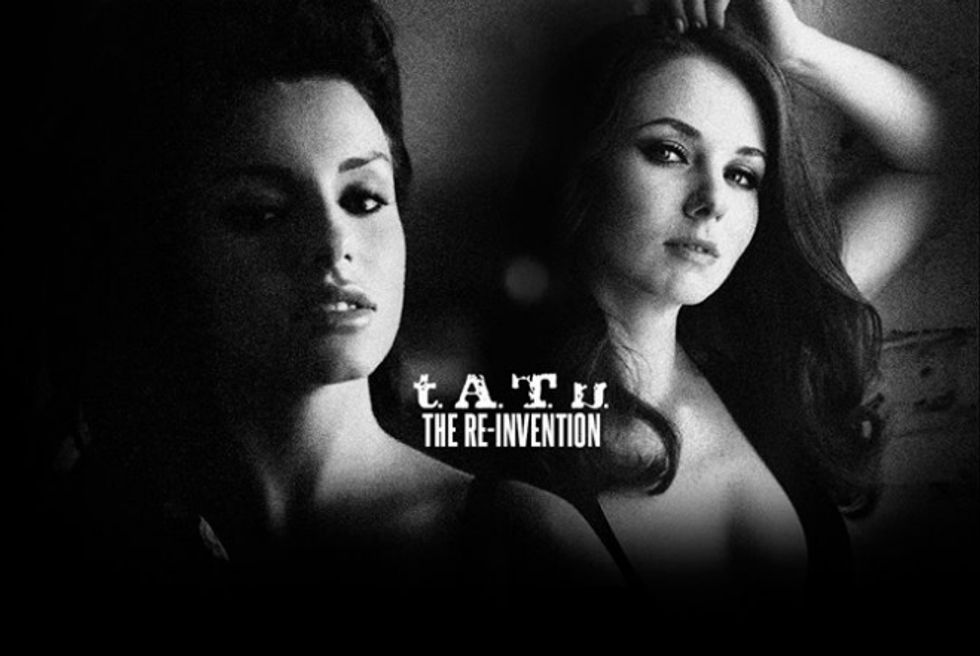 Fresh from performing at the opening ceremony of the Winter Olympics in Sochi, t.A.T.u. are making an official comeback with a brand new single -- and it's due out this week!
In a post on their official Facebook page, the pair's management wrote: "This Friday, 14th February, t.A.T.u. will present their brand new single! Julia and Lena will perform it on "Big Love Show" in the Moscow's biggest concert palace - Olympisky!"
The new tune will be the former lesbian duo's first single since 2009's "Sparks," which was lifted from their third English-language album, Waste Management.
Most people only remember t.A.T.u. from their ubiquitous breakout hit, "All The Things She Said," and the media frenzy that surrounded it at the time, but the pair were actually quite successful beyond their token song. All up, they've sold about 13 million records worldwide thanks to a few studio albums and a steady stream of Europe-only singles throughout the 2000s, and they even had a movie made about them a few years ago starring Mischa Barton.
Sales aside, t.A.T.u.'s last album was absolutely amazing -- even though nobody outside of Russia really heard it. Hopefully that won't happen again with their new single, which seriously can't come soon enough.
Hurry up, Friday!
[Via Facebook]