For someone as unabashedly talented, sincere, and good-looking as Taylor Bennett, he has a lot to overcome. See his biggest problem captured in the form of a meme: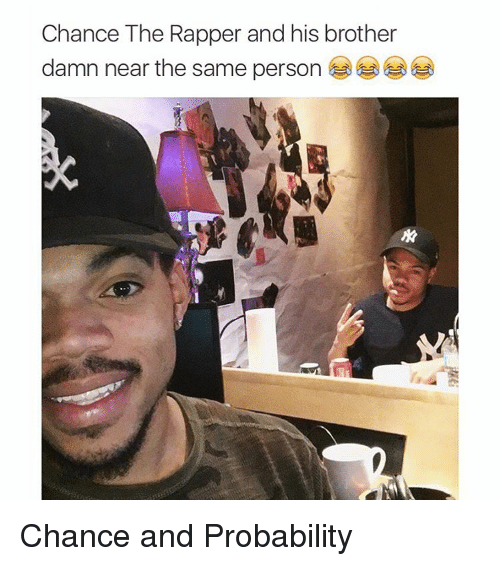 It's a pretty rich vein of humor. For example, you could call him "Likelihood the Lyricist" or "Opportunity the Emcee." We could go all day at this. It's too easy to joke about him. But, as Bennett would have you and his hundred-odd-thousand Instagram followers know, he's not kidding, even if you are.
The verse in the above video would become the opening track on Bennett's Restoration Of An American Idol, simply titled "Intro." It, like many of the songs of Bennett's project, is a jam. The whole tape, which I call it tentatively in lieu of its absence from more "official" streaming platforms like Spotify and Apple Music, is filled with uplifting, exciting tracks.
The tracks range from hype cuts like "Neon Lights" and "Favorite Colors" to God-loving Chicago classicals like "Grown up fairy Tales" which features his brother.
There's really not a weak track on Restoration except for the mostly forgettable "Roof Gone," but even that builds toward the whole "optimistic social awareness" vibe. That's not to say Restoration is without its problems. The best tracks (and most of the tracks) get there with a little help from Bennett's famous friends. At best, Bennett is an equal partner on these top-of-the-line tracks (like on "Favorite Colors" with Kyle) and at worst he can seem like an ornament on someone else's track (see "Neon Lights" with its robust Lil Yachty feature). And that weaker track I mentioned earlier, "Roof Gone" is one of the only tracks where Bennett practices total lyrical self-reliance.
Maybe Bennett plays a big behind-the-scenes role; maybe he takes on the role of musical architect, mapping out and arranging for each of the verses on the feature-heavy tracks. But that's a different type of criticism altogether, one that I don't really think ought to matter all that much. The ensemble cast of Restoration seems especially justified in light of the project's general feeling of sincere come-togetherness; it really seems like a project made by nice people, all of whom happen to be good friends. After listening I wanted to hang out with this tape, and that's the best part.
All-in-all: 8/10.
Highlights:
"Favorite Colors" (featuring Kyle and Luke Tennyson)
"Nobody tell a Name" (featuring Raury)
"Neon Lights" (featuring Supa Bwe and Lil Yachty)
Stream Taylor Bennett's Restoration Of An American Idol on Soundcloud for free, right now: