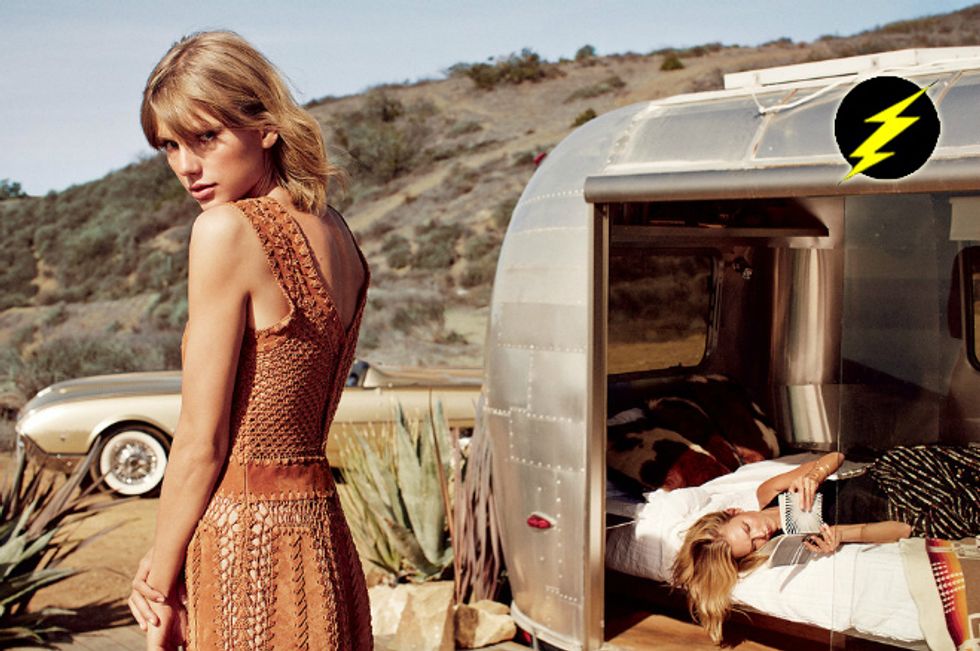 Taylor Swift and Karlie Kloss have the most perfect, enviable female friendship since Paris Hilton and Nicole Richie were still pals (and still relevant) as stars of The Simple Life.
But instead of causing havoc on a trashy reality TV show, these BFFs get to flaunt their famous union on the cover of Vogue's March issue.
It's Taylor's second time covering the U.S. edition of the fashion bible, which was obviously unveiled to coincide with the release of her Style music video.
The accompanying feature article details Taylor and Karlie's perfect life together, which includes sleepovers in old-timey nightgowns with Lena Dunham, Kendall Jenner, and Cara Delevingne, while the rest of the piece just focuses on Swift's dazzling career.
What a wonderful life. Sigh.