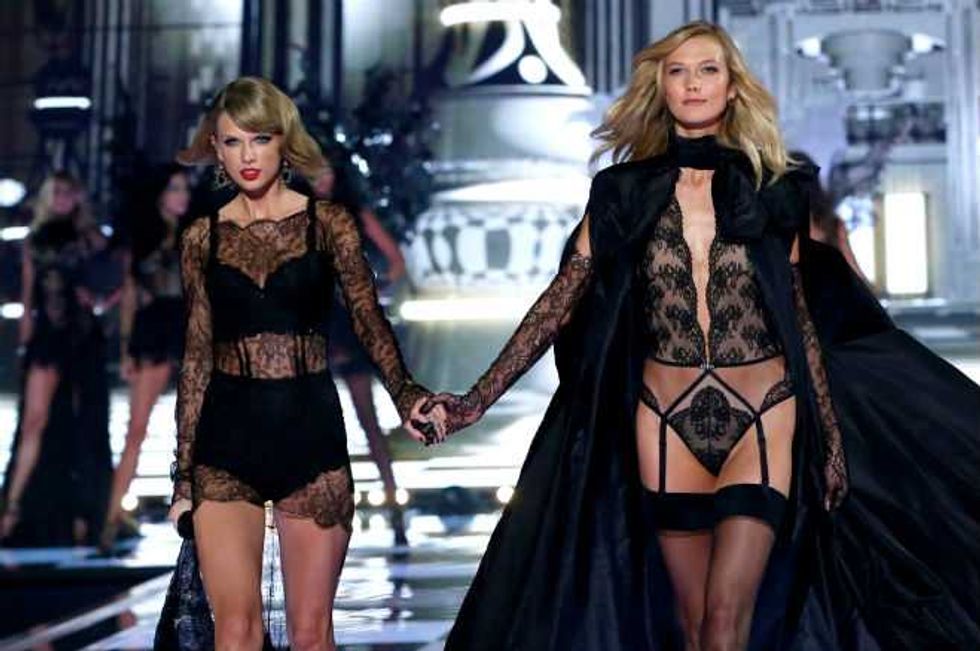 Taylor Swift and Karlie Kloss are REALLY REALLY REALLY good friends, best friends even, and spend a ton of time together.
But are they more than just friends?
New pictures show the pair at indie rock band The 1975's show in NYC, getting very comfortable on the balcony. At one point they get realllllll close and it REALLY looks like Karlie is planting a good old-fashioned smacker on Taylor's lips.
It's hard to tell because of the darkness/fuzziness of the pics, but it really does look as if they are sharing a special moment.
That sound you just heard was a billion teenage boys' pants heads exploding. To see the pics click here!