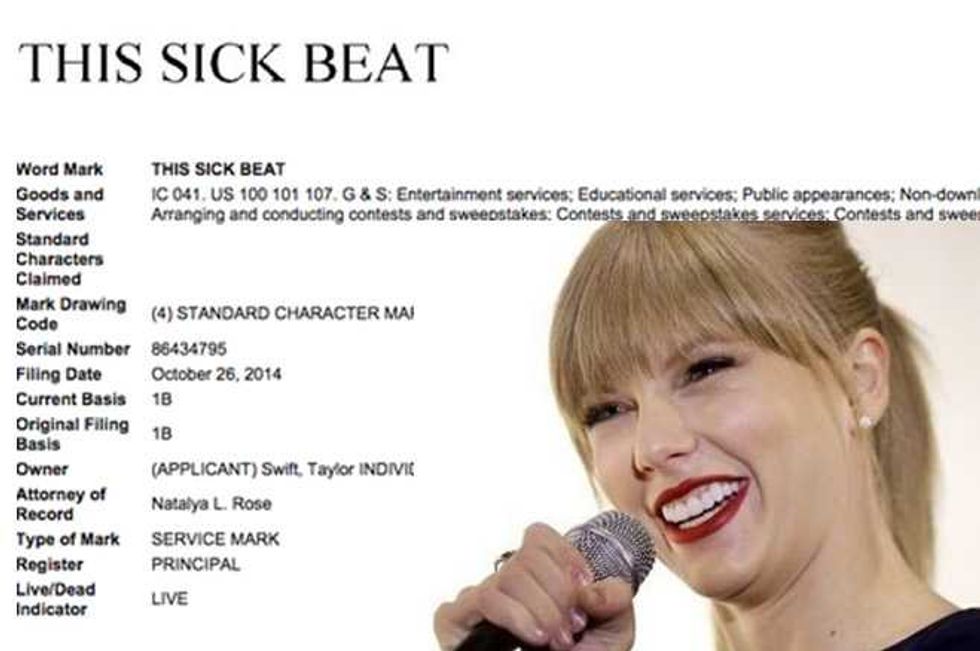 Taylor Swift, ever the canny businesswoman, has trademarked a number of phrases related to her 1989 album, including 'Party Like It's 1989,' 'This Sick Beat,' and 'Nice to Meet You. Where You Been?'
Don't even try to take money from Taylor! She means buisiness. That's how she rolls. Just ask Spotify.
Taylor has trademarked everything she could think of connected to the phrase 'This Sick Beat' (which comes from the single 'Shake it Off') from 'clothing' to 'ornaments.'
Merchandise has become a primary source of income for artists who don't sell many records or fill stadiums, but wait, that doesn't apply to Taylor. Never mind.
If only Prince had thought to trademark the phrase 'Party Like It's'! I'm sure Taylor never even heard of Prince, so no one can accuse her of impinging oh his money flow, not at all!