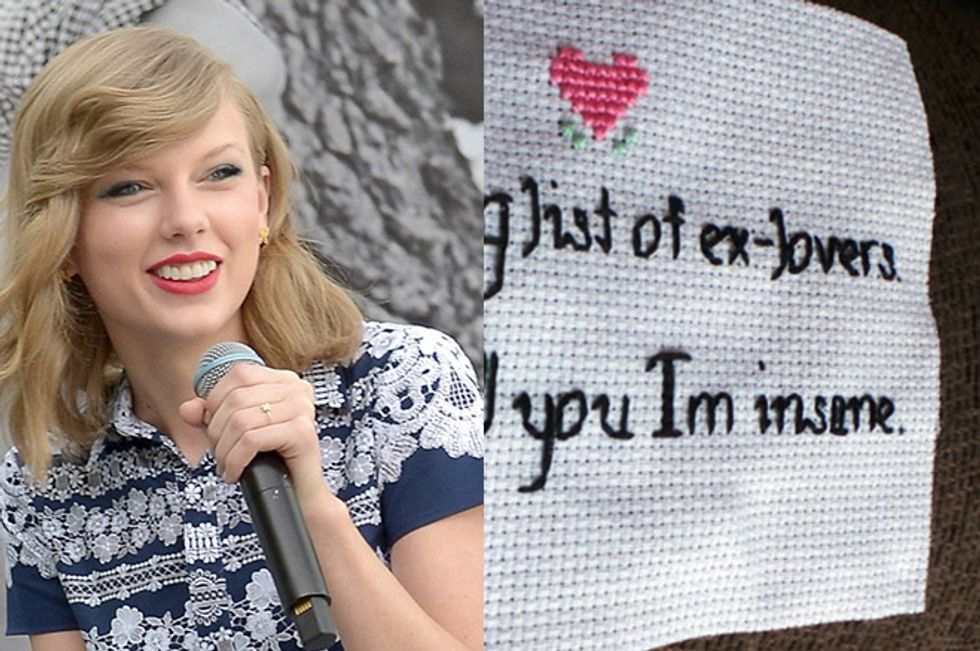 That nice Taylor Swift who loves her fans so much has gone and taken legal action against them on Etsy for violating her trademark.
Several Etsy store owners have received cease and desist letters from Taylor's lawyers, accusing them of trademark infringement, even though the items were meant for fans to show their love for Swift.
One seller who made t-shirts featuring Swift lyrics told Buzzfeed:
We originally made the item for fun, we love Taylor and we had friends that love Taylor. We never intended for it to be a profit making item. The cost of the item covered shipping costs, and production costs with very little left over.

When we got the e-mail that the trademark infringement occurred, we were pretty shocked because while our item was popular we didn't feel as if it had become popular enough to cause harm to Taylor Swift's empire. We were shocked. And we were scared. We didn't even make enough money for a lawyer and this had seemed like such a harmless and fun idea.
Taylor Swift's massive popularity is in part a result of her efforts to position herself as her fans' BFF, inviting them to listening parties, baking them cookies, etc. But this connection seems pretty tenuous when there's money involved and it isn't going straight into Taylor's bank account.
In fact, Swift is so obsessed with controlling her brand, she created a company in 2011,TAS Right Management, to protect her image rights and manage her trademarks.
As many have pointed out, it's one thing for artists to sue a company that is profiting from their image or intellectual property. But going after people on Etsy seems...let's just say mean-spirited.
Haters gonna hate™.