We used to think Taylor Swift was never, ever going to release a new single. For weeks, we've been counting down the days until all would be revealed about the elusive chanteuse's fifth studio set. Well, that day has finally arrived. During an exclusive Yahoo! chat, the singer-songwriter, who opened the event atop the Empire State Buidling in New York City, unveiled all the glorious details about her new album..titled 1989, a celebration of her birth year and a new-found birth in her music.
The project, featuring the lead single "Shake It Off" (a delightful, horn-driven anthem), will hit retail Oct. 27. Swift collaborated with Max Martin and Shellback on the new track, with the ultimate goal to create something they had never done before. "People can say anything about us at anytime and we can't control that," she says of the song. "You can let it change you and make you not trust people...or option two, you can just shake it off."
The video (below), directed by Mark Romanek, is "tied to this metaphor I've been thinking about a lot. Life itself and who people are can be directly reflected in the way they dance." In the cinematic clip, Swift dabbles in a wide array of dance styles, from ballet to late '80s hip-hop to modern. It seems the bright-eyed ingenue who first stole our hearts with "Tim McGraw" (from her self-titled debut album) has grown up right before our eyes. 100 fans, plucked from letter, Instagram, etc, are featured in the video. How they kept their lips sealed for two months is a mystery we'll never understand.
"I woke up needing to make a new style of music than I had ever made before," she continued on her record, moments before revealing the title and throwback, polaroid-style cover art (below). She also noted that this will be her first official pop record, following Red's diverse range. "We made our favorite album I've ever made. The inspiration behind this record...I was listening to a lot of late '80s pop."
A deluxe version will be available, to include an envelope of polaroids and three bonus tracks that are voice memos from her phone. "You'll be able to hear just words," she says. You'll then be able to listen to the final recordings and explore the beginning and ending of the song.
The event became the first-ever worldwide live stream for ABC News and Yahoo! together. Always making headlines, that girl.
Check out the cool retro 1989 album cover art, and pre-order on iTunes:
Enjoy the "Shake It Off" single cover and music video: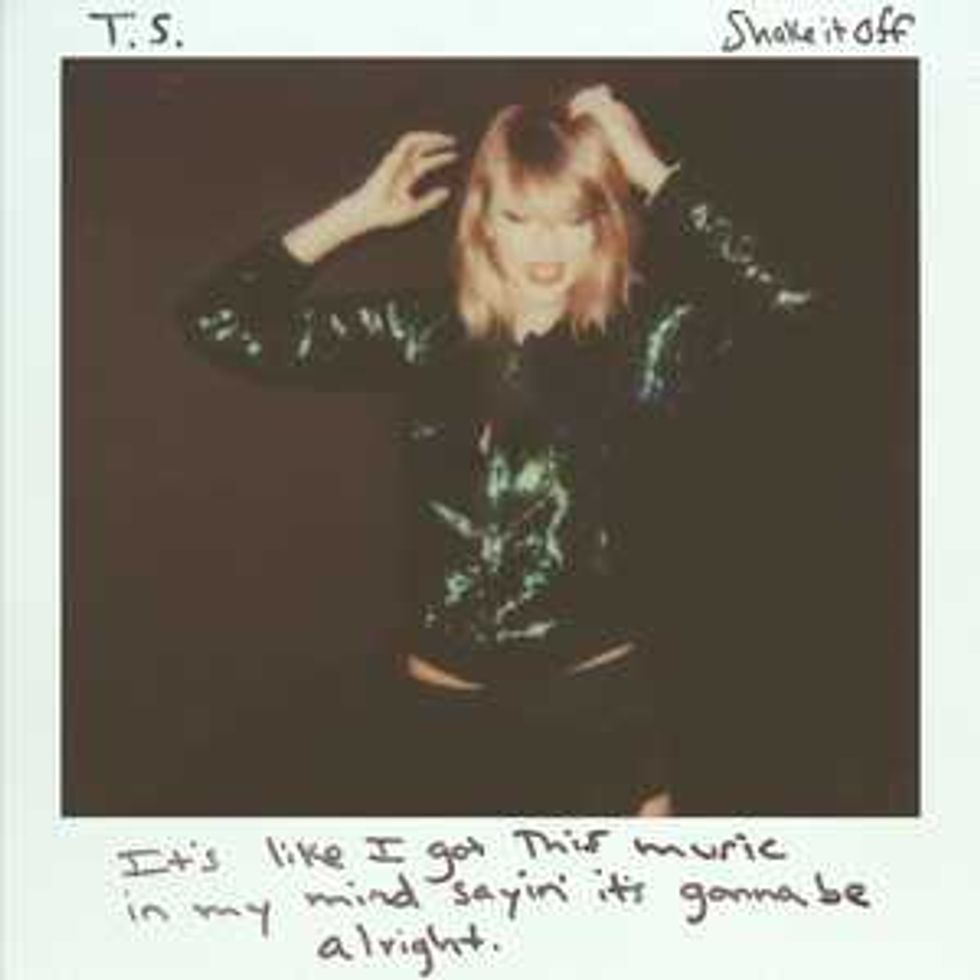 Grab a copy of the single on iTunes now!
Stay tuned for updates. Feel free to follow @Popdust and JasonTheScott on Twitter!