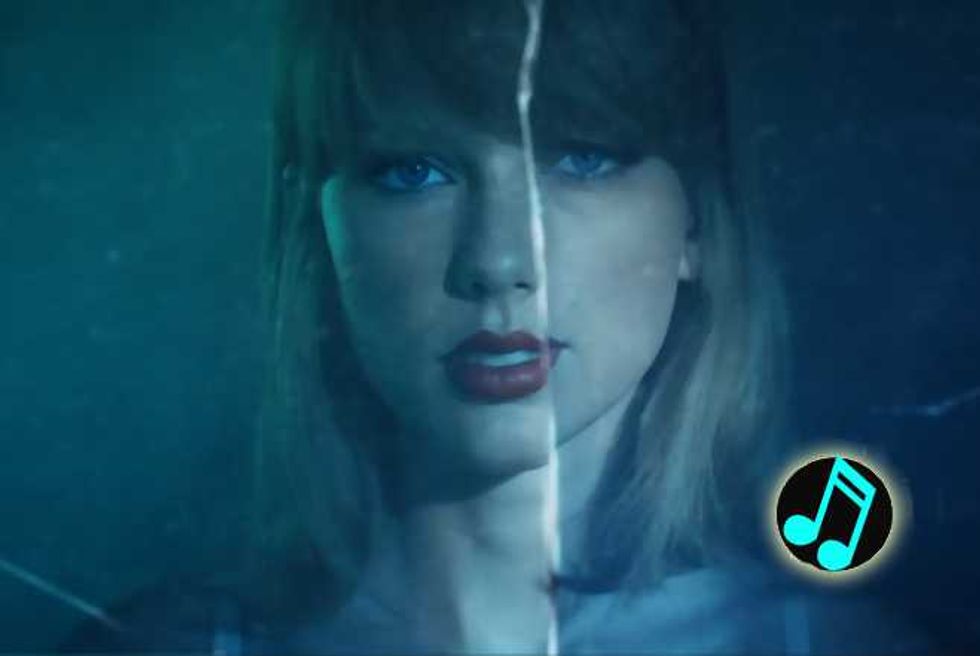 Taylor Swift has that (red lip) classic thing that we like, especially when it comes to her music videos. Following the big-band, high-dance energy of Shake It Off and the raging Blank Space, Swift's passion could have diminished when it came to her third 1989 release and fan favorite Style. But no, the singer-songwriter charges forward in what is perhaps her most artistic music video to-date. Directed by Kyle Newman (Lana Del Rey),  the smoky clip (below) features Swift in her natural habit, but Style isn't exactly what you'd expect.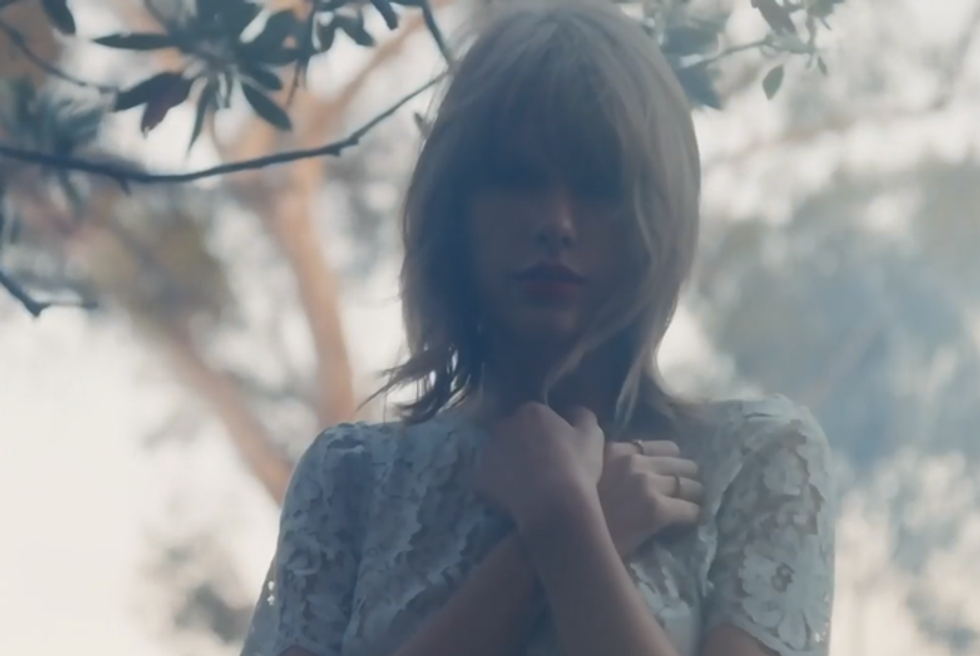 Between footage of her hunky beau (played by Dominic Sherwood) taking a midnight drive, walking the sandy beaches and admiring himself in the mirror, Style is a bit left-of-center for Swift. Her music videos, Love Story and I Knew You Were Trouble. among her best work, typically involve an emotionally-charged story, through which she then arrives at a vibrant result. Style's twilight edge is met with shots of the singer gazing through a broken looking glass of her love life and glazed with her signature red lipstick. "You got that James Dean day dream look in your eye, and I got that red lip classic thing that you like," Swift powers on the sweeping chorus. "And when we go crashing down, we come back every time. 'Cause we never go out of style. We never go out of style."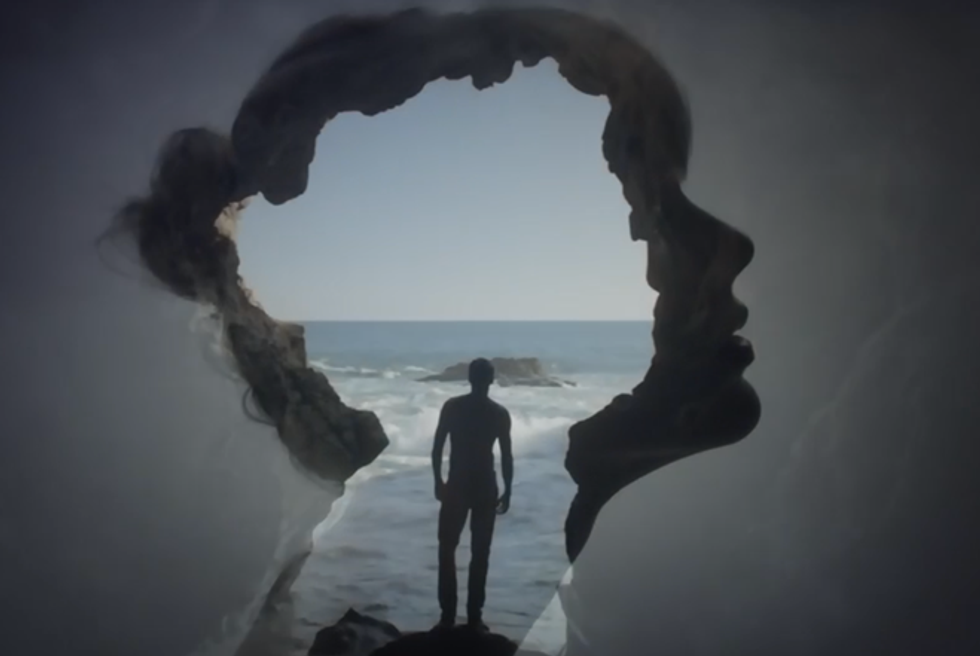 Style, which features another nod to ex-boyfriend and One Direction band member Harry Styles (can you see the reference?), continues Swift's pop domination. Following 2012's wide-ranging, genre-defying Red, the former country singer flipped the switch to release her first all-pop record with 1989. Despite her Big Machine Label Group mastermind Scott Borchetta instructing her to incorporate her country influences, Swift had other things in mind, bringing in Max Martin (once again) to produce her new collection. "When I knew the album had hit its stride, I went to Scott Borchetta and said, 'I have to be honest with you: I did not make a country album. I did not make any semblance of a country album,'" she told Billboard last fall. "And of course he went into a state of semi-panic and went through all the stages of grief—the pleading, the denial. 'Can you give me three country songs? Can we put a fiddle on 'Shake it Off'?'"
"It felt disingenuous to try to exploit two genres when your album falls in only one," she explained. "I never want to pull the wool over people's eyes, because people are so much smarter than a lot of marketing professionals give them credit for."
Just found out that in 3.5 months, 1989 has now outsold Red (which has been out for over 2 years) AND I THINK THAT'S PRETTY COOL GUYS

— Taylor Swift (@taylorswift13) February 12, 2015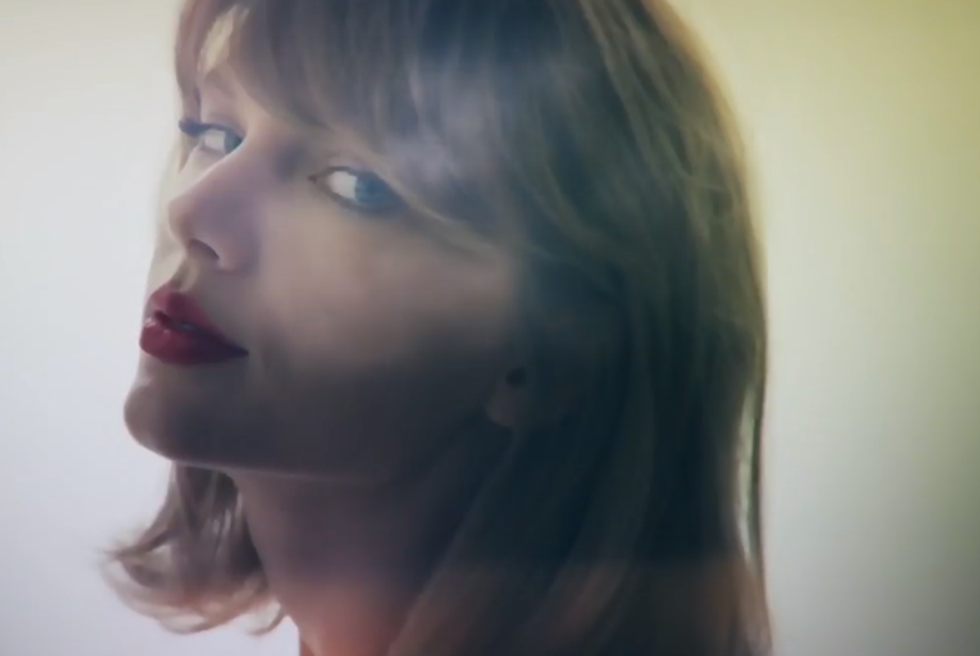 Stay tuned for Taylor Swift updates. Be sure to follow @Popdust and @JasonTheScott on Twitter!