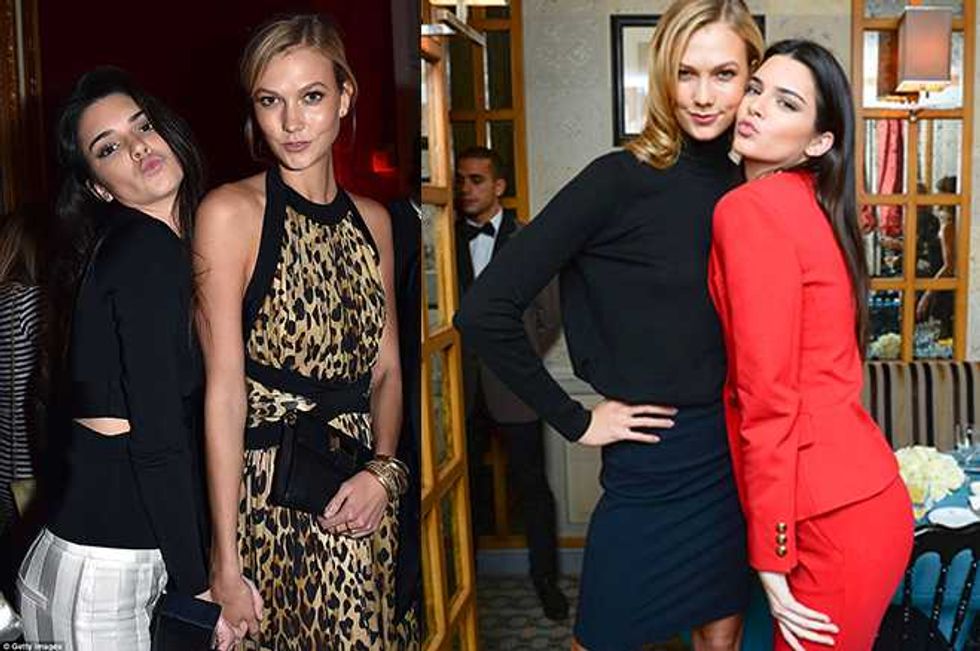 While Taylor Swift entertained some fans at a listening party in Los Angeles, her BFF and style idol Karlie Kloss was partying all over Paris with stunning young protegee Kendall Jenner.
Kendall Jenner has conquered the fashion world, and apparently the heart of supermodel Karlie, who took Kendall under her wing during Paris Fashion week. When Karlie dined with the Kardashian family, she held Kendall's hand, the two of them giddy with pleasure in each others company.
I think we all know what happens when Taylor is disappointed. Can a bitter break-up song be in the works?
Maybe Taylor will chalk up Karlie's cheating to professional networking. She can tell herself that she has much more to offer that Kendall.
But how can she ignore the fact that Karlie is having a blast among her peers, while Taylor sits at home taking selfies, dragging her cat around town, and trying to show Internet haters that she has a sense of humor.
Kendall is indisputably the new It-Girl, and Karlie has just been named as the new face of L'Oreal Paris.
I'm sorry, Taylor. I hope you can shake shake shake it off. Or at least get a song out of it.