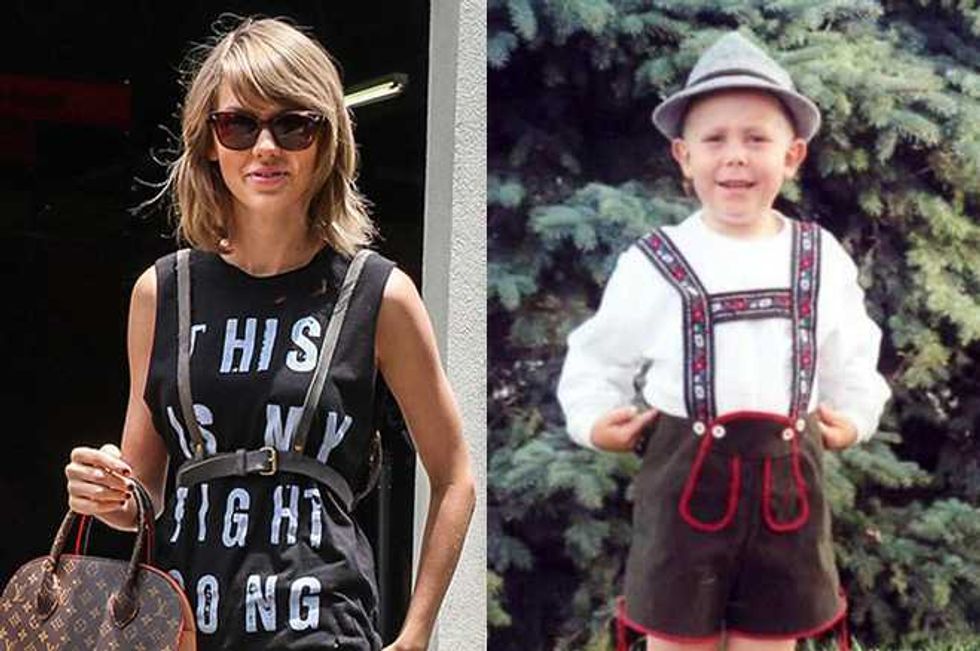 Taylor Swift tried some risky fashion on her daily leg-strut for the paparazzi, but adding a cheap Free People harness to her shorts and t-shirt was a decided misfire.
Taylor cleverly turned her blunder into a joke by responding to twitter ridicule with this tweet:
I think you're ignoring a really important point here… That my harness and I are always ready for a zip line/rock climbing.

Ask yourself.. Are you ready for extreme adventure should it present itself?
Haha, that funny Taylor! It's like the thing with the Becky t-shirt! She's learned that it's better to pretend to be in on the joke than admit to being the butt of it.
Harnesses became a thing a few years ago, when designer Zana Bayne showed fashionistas how to incorporate a fetish staple into everyday wear. Even Tallulah Willis got in on this trend on the ground floor.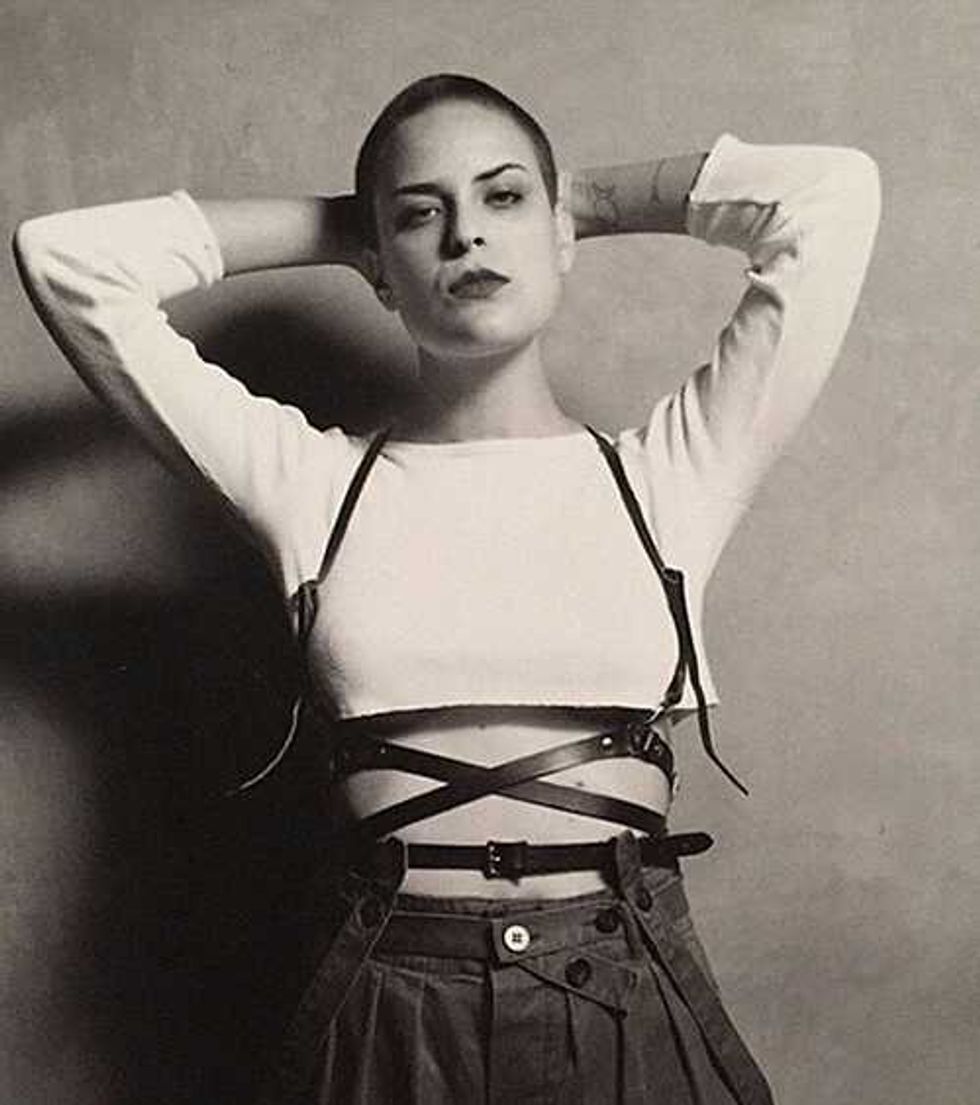 Once a genuinely original piece is copied by Free People, just forget it. Or in Taylor's case, learn how to wear it. It's not supposed to evoke images of Liederhosesn.
But you know what, never mind. Taylor's fans still rushed over to the brand's website and bought up the harness, the better to look as silly as their idol. I think this answers the classic question, 'If Taylor jumped off a cliff,.....?