Arts
Some people are completely over her, but Taylor is here to stay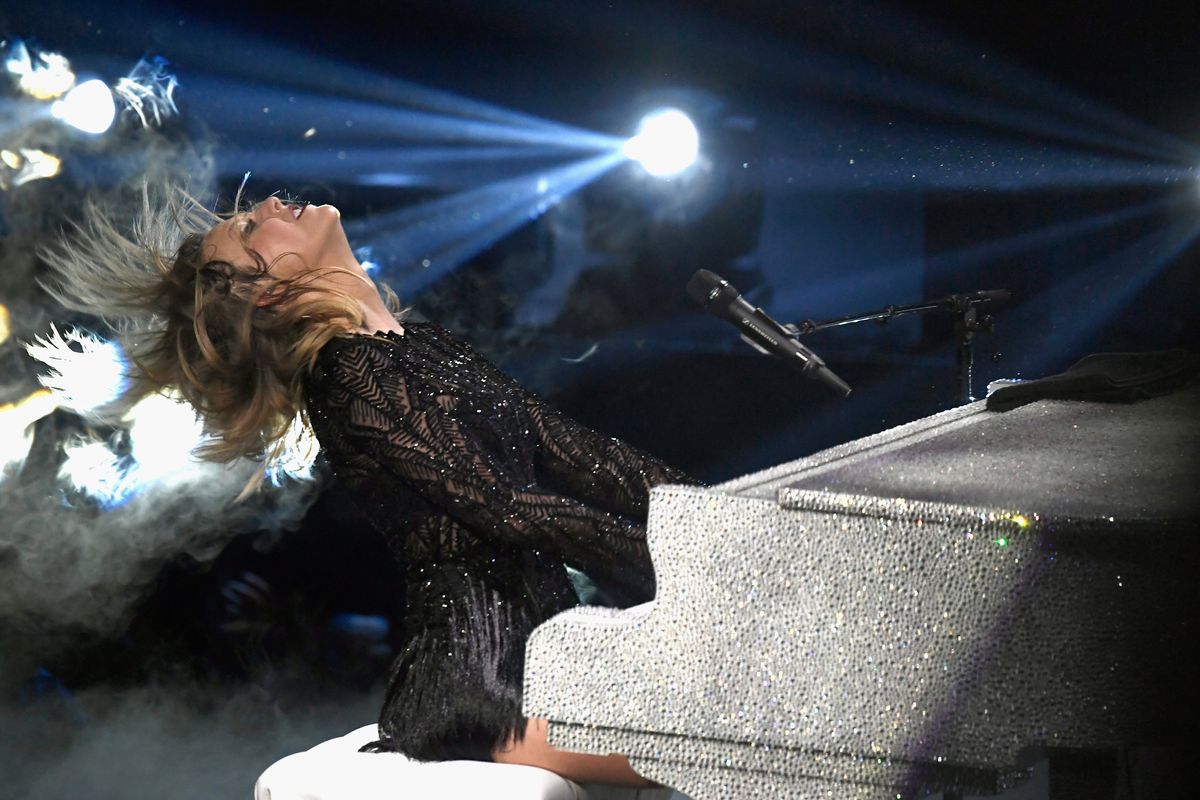 Getty Images
On November 10, Taylor Swift's latest album Reputation released after months of promotion. Thousands of reviews and analyzes popped up everywhere online within minutes from official publications and diehard fans alike. Her star power has not dwindled over the past 10 years. If anything, her fame and acclaim has only grown and flourished. But why is this? How did her brand survive a genre switch and continue to grow beyond it? What about Taylor Swift gives her staying power in a highly competitive industry?
Taylor Swift first came onto the country music scene back in 2006. She was 16 at the time. You probably remember how her second album single "Teardrops on My Guitar" was pretty much inescapable. By its nature, country music is niche and has a smaller audience compared to pop or hip-hop. Swift gained mass appeal because she was never just a country artist. While her songs had the hallmarks of country with violins and a drawl to her voice, the structure and lyrics were just as appealing to pop fans. Especially other teenagers like her. Her second album Fearless hit the top of both country and pop music charts. And she became the highest-selling country artist of 2008.
This fame and success didn't come out of talent. While no one can deny that Swift can write a decent song, her singing has often left much to be desired. She often had trouble staying on key and in tune while performing live. And she doesn't have massive vocal power like Cheryl Crow or Demi Lovato. But Swift has never claimed to be a talented singer. On several occasions, she has stressed that she is first and foremost a song writer. "Songwriting has always been the number one thing," Swift said in an interview with CBS This Morning in 2014. "If I didn't write, I wouldn't sing."

The key component of Taylor Swift's marketing and success is social media. All of her accounts are specifically tailored to present the cohesive image of a down-to-earth but classy young woman. She calls out haters on Twitter and interacts with fans on her Tumblr. She even creeps on her fans' Instagram stories and live streams. Recently, she took it a step further and released her own social media app.
Swift lets her fans into her life, which makes her relatable to her audience. But all of this is a crafted persona. Most of it may be true to herself, but a lot of it is caught up in promotion of her work. Still, she doesn't share absolutely everything online. Namely, her relationships. This secrecy is what leads to rampant speculation about what her new songs mean, given who she was dating at the time they were written.

Swift has also maintained a squeaky clean image over her career. Unlike other teenage stars, she hasn't had any public run ins with drugs or alcohol. The only controversies she has dealt with are dating rumors and break ups. And, oh yeah, that feud with Kanye West — which really only reinforces her public image. Swift often makes the conflict out as being attacked for her success because she is a woman. And her fans vehemently defend her every time something new comes up.
It's the unbreakable loyalty from her fan base that allowed Swift to completely change her sound. She had four full albums released as a country singer. In 2014, her album 1989 released under the pop category instead. To many, this change wasn't that surprising. Her country songs shared many of the same hallmarks as pop hits. Ultimately, the themes in her music have remained the same as when she first started out. Relationships, break ups, and all the happiness and heartaches that come with them.

Swift's loyal fanbase goes beyond listening to her new albums the second they release. For both 1989 and Reputation, her latest album was not accessible on any kind of music streaming service. Over 100 million people have a subscription to a service — the most popular being Spotify. These services infamously pay the artists minuscule amounts per each listen. Swift has taken a stand against this treatment by keeping her new music away. Despite this, Reputation has become 2017's highest selling album. All those Swifties pre-ordered copies or picked them up soon after the album's release.
Several pieces have claimed this success is due to a killer marketing strategy, but that strategy also played upon the loyalty and love Swift receives from her fan base. Fans freaked out when she went dark on her social media channels just prior to the first announcement of her new album. After seeing her so connected to her fans online, the silence was deafening. But no one thought she had abandoned them. If anything, the silence made her fans extremely excited for a potential announcement. And it got many, many websites talking about her strategy — giving free press for her upcoming album.
So what has made Swift a success? Cultivating and maintaining an image that appeals to a broad fan base and inspires loyalty and love from them with every turn.
---
POP⚡ DUST | Read More…

Popdust Presents | Cody Simpson and The Tide
#WomenCrushWednesday | Yasmine Hamdan Interview
ROLE PLAYGROUND | Does Save the Light pack the punch as it's predecessor?
---