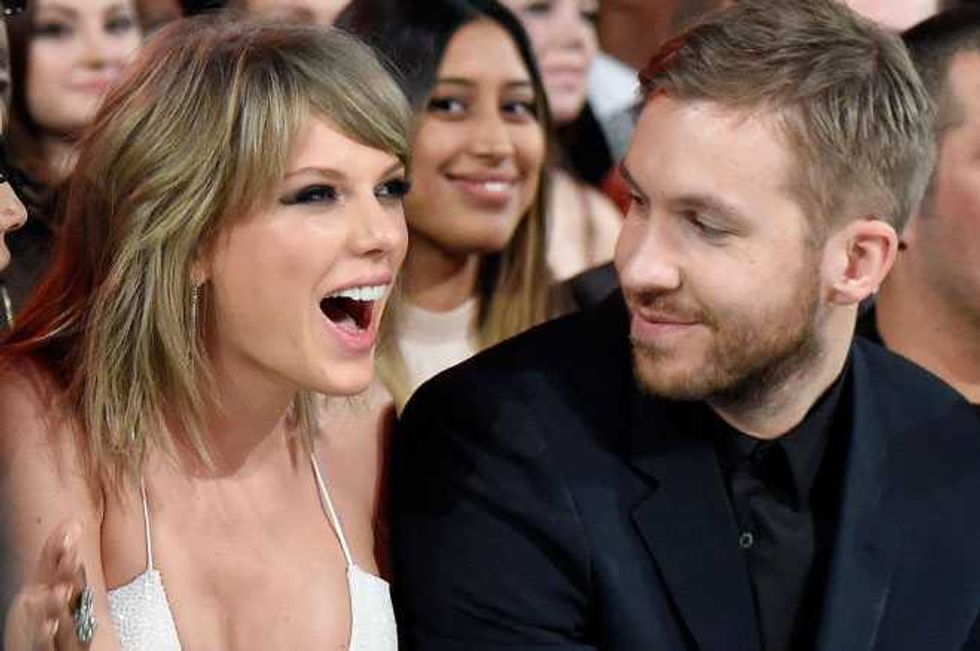 Taylor Swift has been on her 1989 tour since 1989.  At least that's what it feels like.
The endless appearances on award shows, the constant parade of her famous friends and what seems like blanket coverage on the airwaves.  Add to that the fact that she has a new beau, Calvin Harris in tow and the media has had more than enough material to keep Taylor firmly in full frontal position of our consciousness.
Taylor Swift Flaunts Famous Friends And Spectacular Camel Toe
Rihanna Won't Join Taylor Swift Onstage, Says 'I'm No Role Model!'
Well it seems like even TayTay has had enough of herself these days as she has announced she is planning to take some time off basically from herself when the tour ends in December. She told NME magazine;
"I'm in the news every single day for multiple different reasons, and it can feel, at times, if you let your anxiety get the better of you, like everybody's waiting for you to really mess up—and then you'll be done.

I think I should take some time off, people might need a break from me.  I'm going to hang out with friends.  Write new music.  Maybe not write new music.  I don't know."
Watch! Taylor Swift's Killer Duet With Phoebe From Friends 
Keen to remind us how grounded and down to earth she is, she continues;
"A lot of the time I call my mom and talk for a really long time, just to remind myself of all the things that are great and that matter."
It seems that this past year in the constant spotlight has been a bit of a learning curve for 25 year old Taylor.  She realizes that Twitter is maybe not the best medium for voicing her opinion on, oh I don't know, race and Nicki Minaj.
"I send text messages now, if there seems to be some kind of misunderstanding, I go to someone's management, I get their number and I text them."
An important lesson Taylor.
Katy Perry Calls Taylor Swift A Hypocrite For Nicki Minaj Attack
It seems that Swift is not quite ready to quit the newsstands just yet.  She appears on the cover of the November issue of GQ alongside the headline "Taylor Swift Rules the World and We Are Her Loyal Subjects".
REALLY??!!