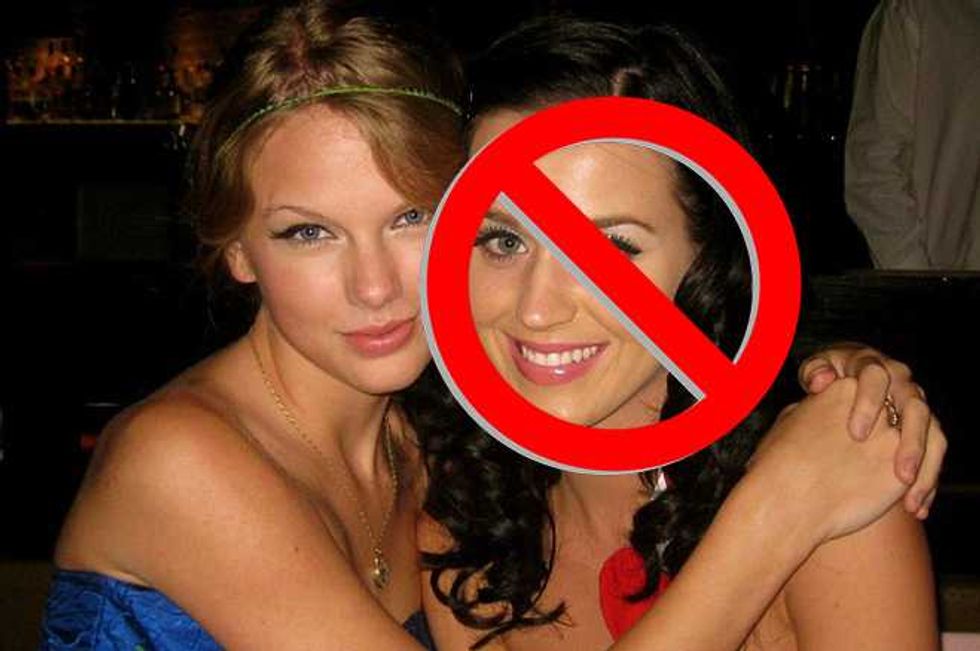 In a new interview with The Telegraph, Taylor Swift issues an angry vow of silence on the subject of Katy Perry, only underscoring the enmity between them.
After jabbering about how much she loves all her girlfriends and how frank they are with each other, she turns to the subject of gossip sites.
I'm not giving them anything to write about. ... I'm never going to talk about her [Katy Perry] in my interview. It's not going to happen.
Wow, say no more, Taylor. We get it. You really do hate her!
If there were a remote chance that her feud with Katy were an overblown rumor, this would have been a good time to renounce the story.
Instead, it seems that the 'Bad Blood' between them is so intense, Swift will be god damned if she even mentions her rival's name in any context.
Reading the interview, it's interesting to observe the two distinct sides of Taylor Swift's persona.
She spends so much time detailing how much she personally loves every single one of her fans, and the many kindnesses she has shown them, only to abruptly reveal the steely bitch who cunningly protects her brand and despises her one perceived rival.
Is this duality why we love Taylor Swift? Or is it why we hate her?
You tell me. Just don't tell her I'm good with Katy Perry.
For the best deals on Taylor Swift tickets visit QueenofTickets.com