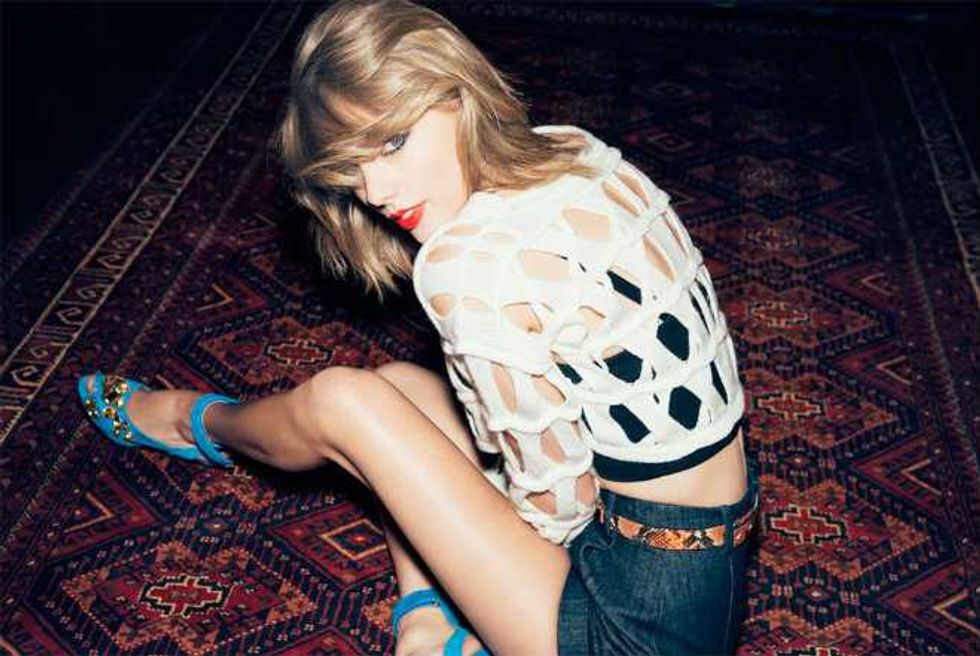 Following strong digital sales for Taylor Swift's "Blank Space" (it's currently No. 2 on iTunes, just behind "Shake It Off"), the song has now been upgraded to official single status.
Much like "Shake It Off," which saw Tay Tay addressing her haters, "Blank Space" follows a similar theme by taking aim at the media for portraying her as a maneater who gets revenge on her ex-boyfriends by writing songs about them.
"Got a long list of ex-lovers / They'll tell you I'm insane," she sings. "But I've got a blank space baby / And I'll write your name."
After weeks of speculation around 1989's first-week sales, Hits Double Daily has confirmed that the album will indeed shift over a million copies. Now the big question is: Will it surpass Red's first-week sales?
Red sold 1.2 million copies back in 2012, while 1989 is looking at somewhere around 1.1-1.2 million.
Even if she doesn't top Red, Taylor's already the only artist in history to have three albums open on the Billboard 200 with 1 million copies or more sold. Not bad, right?
[Via Billboard]