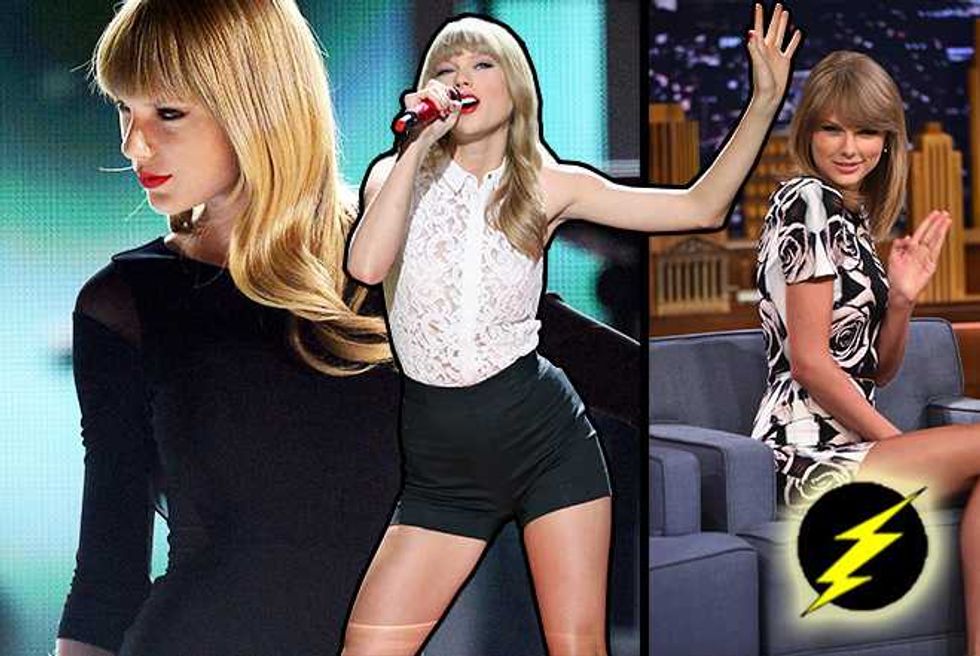 Taylor Swift is young, rich, successful and hot!
Sure, she can be dorky and annoying sometimes, but in such a cute way.
Originally a country star, the Pennsylvania born singer was the youngest songwriter to be hired by Sony/ATV publishing house and her 2009 crossover album Fearless became the best-selling album that year. Not bad for a 20-year-old!
As has been well documented, a lot of Swift's songs are grounded in very personal experiences, which has prompted haters to speculate that if she's having so many relationship problems then perhaps the problem is not so much her partners, but herself. (Noooooo!!!!)
However, despite being one of the best selling artists of all time (40 million+ albums), the multiple Grammy winner hasn't lost touch with her fan base—often going to great lengths for her millions of devoted Swifties.
As Popdust previously reported, Taylor once sent one lucky superfan a check for $1,989 to help pay off her student loans; she often visits sick kids in hospital; frequently stands up for fans that are being bullied; and took up a request from one of her biggest fans, Kevin McGuire, a cancer survivor, to his prom date back in 2008.
Say what you will about TayTay, but, there's no doubting that she's definitely got a heart of gold.
Check out Popdust's gallery of Swift's prettiest, sexiest and downright cutest photos below!