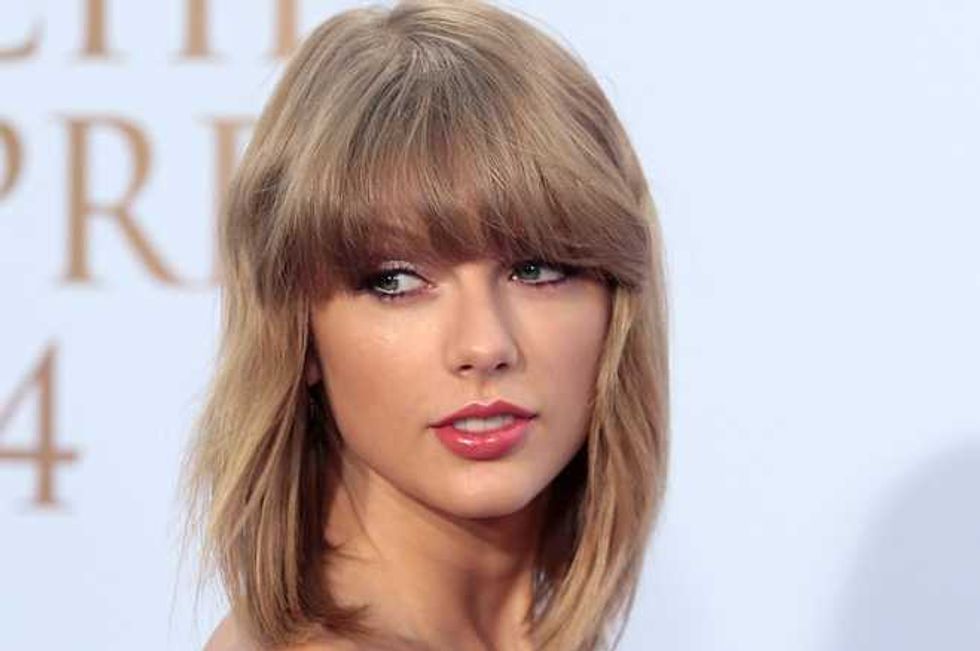 About 30 Taylor Swift fans got the surprise of their life on Saturday when the singer invited them to her home for a top secret '1989' listening party.
In a mission that would impress James Bond the specially selected Swifties were contacted privately on Twitter and given specific instructions to follow so they could experience "an exclusive, once-in-a-life opportunity."
One fan – Sammie Carter – has written about the events of September 20 in a piece for xoJane.com.
She said that a few days earlier she received a private message from Taylor Nation, the official Twitter account for TaylorSwift.com.
After being offered the exclusive opportunity she was "sworn to secrecy, lest the offer be revoked."
Sammie accepted the invitation in a heartbeat and was soon given details of where to be the following Saturday.
She writes:
"I was given a meeting place, a time, a password to provide when I got there and exactly zero other details.

"I had absolutely no idea what I was getting myself into."
When she arrived at the meeting place at 4:30pm that Saturday she was joined by 30 other Swifties and greeted by Taylor's team.
They were all searched and, after turning in their belongings (including phones and purses) were put onto a shuttle bus.
Lo and behold, after a short ride through a "Beverly Hills neighborhood" they arrived at Chez Swift.
And there, after munching on a feast that included "pepperoni pizza, vegetarian sushi, chicken and steak skewers" in Taylor's backyard, they finally met their idol.
Sammie admits that they all "lost it."
She writes:
"There were a ton of tears, laughter and hugging. Tissues were passed around."
Shortly afterwards they all listened to Taylor's yet-to-be-released new album '1989.'
That's impressive by itself but details of the pop star's home and what she's like up close and personal are fascinating.
Naturally there are framed photos of her with her famous friends (think Selena Gomez) dotted around the house.
But she's also apparently really connected to ordinary folk, like her fans.
According to Sammie, Taylor said she had been planning the secret listening session "for months."
She says:
"She [Taylor] had been looking at all of her fans' social media accounts to find the ones she wanted to invite.

"She thought it was so weird to see our photos on the Internet and then to see us in real life right in front of her."
Oh, and when she said in a recent article that she knows every word to Kendrick Lamar's 'Backseat Freestyle' she wasn't kidding.
Sammie says:
"I can now say I've witnessed Taylor Swift sing the words, 'I pray my dick get big as the Eiffel Tower, so I can fuck the world for 72 hours."
Charming!
After taking individual pictures with her fans – and dancing around her living room with them – Taylor sent them each home with a goody bag that included a special key chain that has the inscription: "1989 Listening Session. Los Angeles, CA."
And in return for that magical day all the Swifties had to do was promise not to reveal a single lyric or song title from the album, which isn't released until October.
As for Sammie and the other fans, just a quick glance at their Twitter accounts prove that, less than a week later, they still haven't come down from that high.
She writes:
"I still am trying to process that it actually happened to me and that it wasn't a dream."