Top Stories
The urban-pop performer readies her debut project, tentatively expected later this year.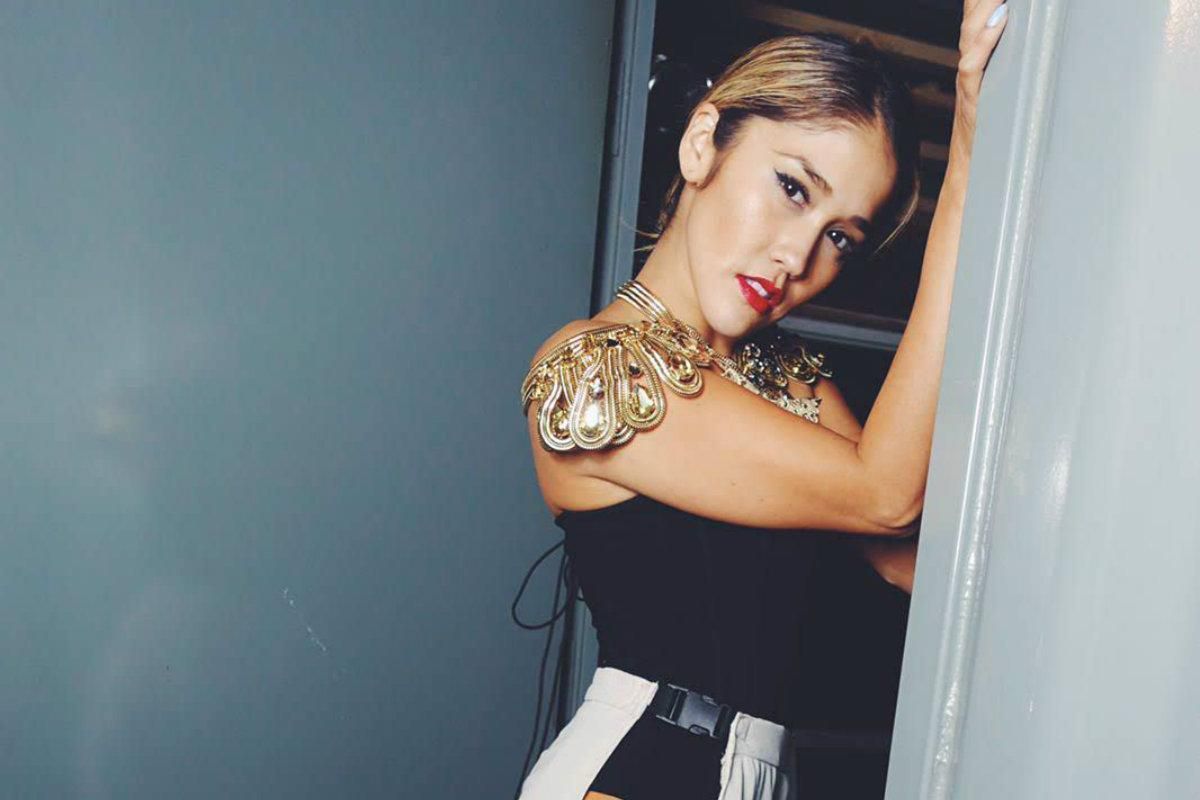 Stepping away from the studio, urban-pop singer Taz (who previously worked in girls groups established by Robin Antin and Randy Jackson) talks candidly about her career and making the bold move to go solo. "It's my time to show myself off," she tells Popdust over a recent phone call. Her glamorous debut single, "Watch Me," speaks to her journey and wanting to break free of the girl group chains. It's tailor-made for Friday night club moves, but contains enough storyline to elevate it even further. "I wanted to be a solo artist, but they chose me to do girl groups. My heart wasn't really in it," she says.
"Watch Me" is just the start of something special. "It's like 'ok, you guys don't believe in me now...but watch me,'" she notes of the song's core message. "I don't mean to be rude, but I wanted to prove to everyone and myself that I could this alone. I have a lot of friends in the music industry, and it's always such a roller coaster. Sometimes, you can lose your passion or the reason why you even started your career. I want this song to be a reminder that you have what it takes."
In the wild and vibrant visual (below), she channels such iconic figures as Jennifer Lopez, Shakira and Selena. "I definitely wanted to put that Latina vibe out there, to show I have that spice," she says.
"Not in my nature to give up so easily," she vows in the honeyed club anthem, determined to stand her ground. "Had time to think it over. They say keep your enemies closer."
The song, which she co-wrote with Gabriela Francesca, isn't bitter, but rather accepting of the past with a level-headedness to forge a new path. "[It] was the first time working with each other, and I told her all the stuff I've gone through. We both clicked and wrote the song within a day," Taz says.
"Watch Me" serves as the launching pad to (hopefully) lead to a big debut this summer. "I'm trying to shoot for the beginning of summer, but I don't want to confirm that yet. I'm very picky with my music. I want to make sure everything is great," she teases. The latest batch of music has been nearly a year in the making, and, as she tells it, it "definitely took awhile" to nail down her aesthetic. "I just had to do more studio time, and I worked with the right people who could understand me and what I wanted to do," she explains. "I'm in the pop/urban contemporary/R&B style. We're still working on it, though."
Another song she is most excited to share is tentatively called "Want Me," which is "about me teasing a guy and him wanting me--but I'm always there to run away," she says.
Elsewhere on her forthcoming project, she sought out the help of Avion Blackstone. "I love working with him. We just get each other. He's also doing a solo career," Taz says. "With him, I love to write with the piano. I don't play it. But I love to hear the sounds, just to get more melodies coming out."
When Taz reflects even more on the past few years of her life, she heaves a sigh of relief to finally get to put a stamp on the pop world on her own. "This has been a passion. I've always wanted to be a solo artist. I'm just gonna take it. It was a struggle at first, but I met a group of people. We have a good team standing behind me. It's pretty dope," she says.

Her journey to this point is quintessential Los Angeles, sparkly and fun and ambitious. Born and raised in the Sylmar suburb, she has "been an LA baby for...a long time now," she laughs. "My parents are from Mexico. Ever since I was little, I would sing at my birthday parties or any weddings. My mom just wanted me to perform at carnivals to get my name out there, just like Selena back then. I honestly loved [growing up here]. The weather is always amazing. The industry is very small. Everybody knows each other or knows of each other. I would never want to move anywhere else."
While she did participate in an after-school arts program and took dance classes, it wasn't until she met acclaimed choreographer Trisha Miranda (Beyonce, Missy Elliott) that things began to fall into place. "I did a single [2011's 'Go Loco'] with George Lopez, Ron Artest, Fat Joe and B-Real. I got asked to perform at Lopez Tonight. I had two days to learn the choreo, and that's when I met Trisha. We were friends before ['Watch Me']. She was like 'gotta get you going.' I was in rehearsal for eight hours straight. She was very inspiring, and she'll make you work."
Early on, Taz also linked up with fame guitarist, producer and American Idol panelist Randy Jackson, for whom she auditioned to be a part of another girl group. "He wanted me to be the main singer. That was exciting. Around that time, he was doing 'Idol,' so it wasn't a priority." But, she states, he did give her more than a few pep talks about her solo work. "He's always so good at advice. To this day, we're still good friends. I would call him for advice many times--about which direction I should go," she shares. "His thing was 'at the end of the day, you have to be honest with yourself. That's the only way you'll be happy and satisfied.' He's an amazing person and very truthful."
Coincidentally, she did happen to audition for Idol before that chance audition. "I didn't realize what the process was. I thought you were able to see the judges right away. That was probably one of the craziest days of my life. I was 16 years old," she recounts. "You have to go through four auditions before even seeing the judges. I made it to the third round. That was it. I cried the whole way home. It was a great experience to even try."
"Watch Me" also infuses the spirit of the legendary Beyonce, who Taz greatly admires, as well. "I love her hard work and taking chances, from being in a girl group and then going solo to trying different styles of music. I'm an entertainer, so when I perform I love to give a show. I think I got that from Beyonce and J-Lo and Janet Jackson. They like to keep the crowd on their toes."
With her solo launch slowly building, Taz sets her sight on creating a live show full of "good energy," she says. "My music is about female empowerment. There will be a lot of chanting and dancing." Fans can also expect a ton of flashy costumes designed by KUNST NYC. Details are forthcoming.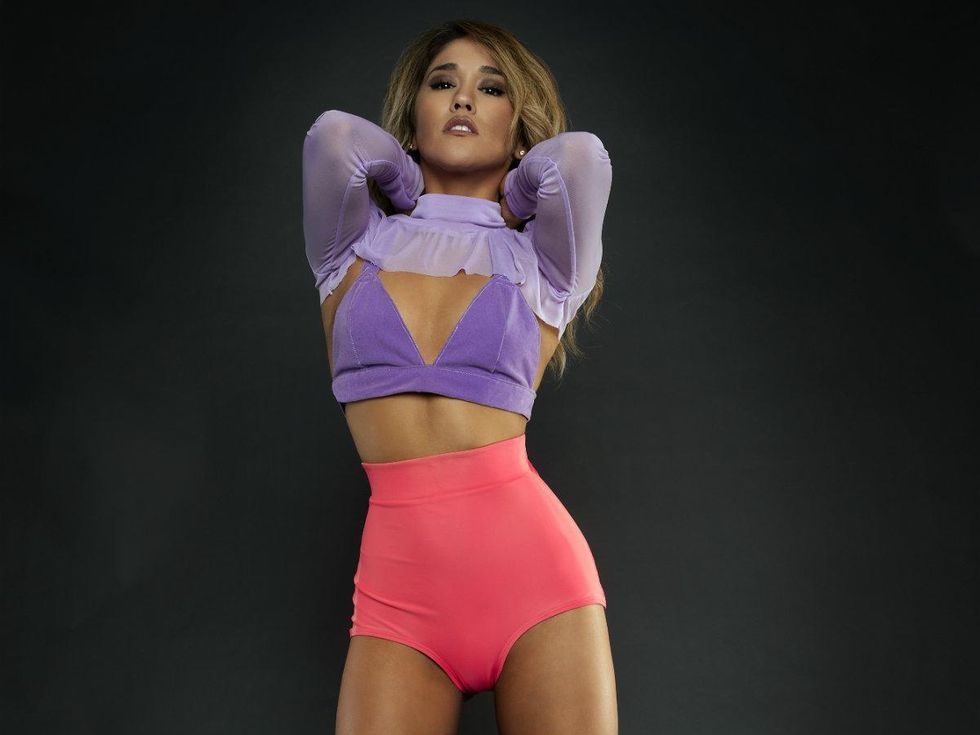 ---
READ MORE ABOUT MUSIC...
Sexism in music: from Linda Ronstadt to Smoke Season
Premiere: My Red + Blue wastes no time with 'Keep It Moving' EP, talks Nashville pop
Premiere: Josef Bamba remakes Rupee's 2004 hit "Tempted to Touch"
---