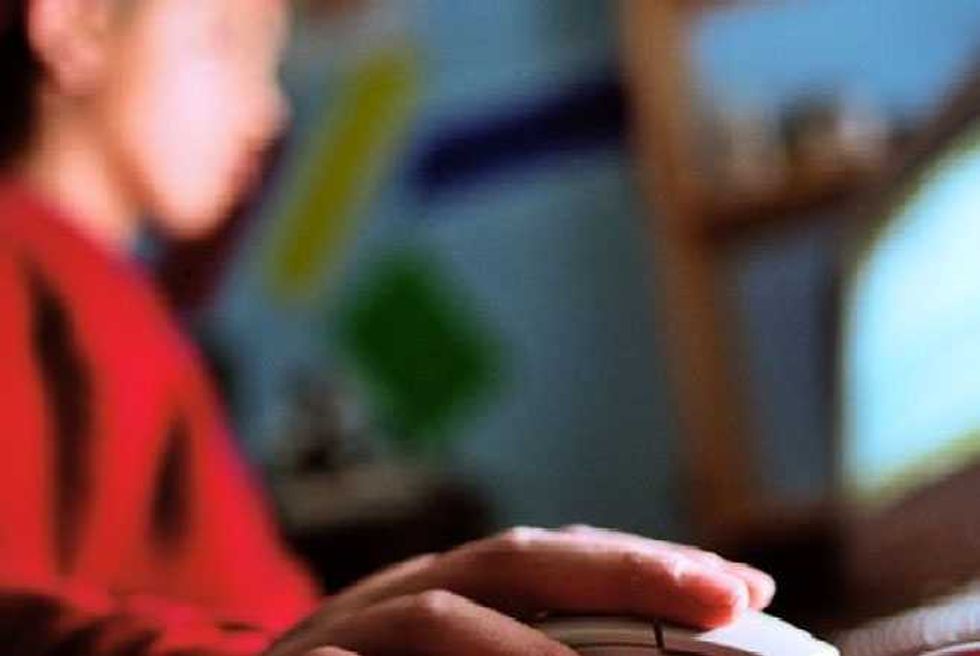 teen blames porn molesting woman New Jersey Teen Blames Porn For Making Him Molest A Woman
Sure, it's understandable to see why someone may be traumatized by like, Two Girls One Cup.
But, not to the point they might be compelled to go out and gargle someone's soft serve sphincter spear.
Pantless Driver Dies After Crashing Whilst Masturbating And Watching Porn
NOTE TO READERS:
teen blames porn molesting woman
If you haven't seen Two Girls One Cup…Google it at your own risk…
You may never be the same again afterwards. You've been suitably warned.
Duggars 'Shocked' By Josh Porn Scandal—Sister Molestation? Not So Much
Blame it on the por, por, por, porn
Anyway, forget that atrocity—a New Jersey teen, known simply as T.T., claims watching just good old-fashioned Debbie Does Dallas style porn, turned him into a sexual predator.
T.T. alleges that he was so traumatized by viewing the porn (TWO YEARS PREVIOUSLY) that it led to him molesting a woman, as she was entering a gym with her three kids, in April, 2013.
Nik Richie Schools Porn Star Kacey Jordon On Being Degraded By Men
The state appellate court was not buying T.T.'s porno defense though.
Juvenile delinquent 
teen blames porn molesting woman
And, If humpty wasn't younger than 18 at the time of the assault, he would have been found guilty of fourth-degree sexual contact and third-degree endangering the welfare of a child, judges on the appellate panel wrote.
But, because he was a minor at the time of the offense, he was ruled a delinquent in the incident.
Porn Star Bitten By Raccoon—Porn Star Not Raccoon Treated For Rabies
According to court documents, T.T. snuck up behind the unsuspecting woman, grabbed her lady parts with both hands and started "humping" her.
During police questioning, T.T. came clean.....ish.
He admitted to grabbing the woman near her stomach and rubbing himself against her behind.
Miley Cyrus' Interview Mag Photos Are Basically Flat-Out Porn (And NSFW DUH!)
He also claimed that seeing the woman had triggered a memory of the porn film.
So what? He's pleading temporary hornity?
 teen blames porn molesting woman
According to the court documents, the victim's two youngest children, age 7 and 4, froze, while her heroic 9-year-old sprang into action, yelling, "get off my mom!" Before chasing after the fleeing T.T.
At a hearing before a family court judge, the woman identified T.T. as her attacker and said one of her children is now afraid of anyone wearing a hoodie—presumably not the bad-ass 9-year-old vigilante though.
Couple Charged With Murder After Mom Starves Baby To Make Lactation Porn
The woman went on to testify that all of her children now refuse to go anywhere near the gym where the attack occurred.
And, it turns out that the woman wasn't T.T.'s only victim.
Past offenses
teen blames porn molesting woman
He had also been charged with attacking women in two other incidents around the same time, in nearby Manville, N.J.
Mommy Porn Precursors—Best On-Screen Alternatives To 50 Shades Of Grey
One attack occurred outside of a drugstore in March, 2013. According to the court documents, T.T. grabbed the back pocket of a woman in the parking lot but then fled when she screamed.
Then, in June 2013, T.T. was accused of attacking a third woman, by grabbing her around the waist and rubbing up against her as she walked along a pedestrian tunnel.
Controversial UK Porn Ban Sparks Mass 'Facesitting' Demonstration
Desperate need of help
teen blames porn molesting woman
T.T. was placed on three years probation and ordered to enter a residential program for teenagers who had committed sexual offenses, a program that "he desperately needed," the justices wrote.
No shit Sherlock.
Bizarre World Of ASMR–Getting Tingly 'Head Orgasms' From Watching Tedium Porn
He was also ordered to register under the state's Megan's Law because of the charge of endangering the welfare of a child.
Serena Williams on Stuben rape victims: "Do you think it was fair, what they got? They did something stupid, but I don't know. I'm not blaming the girl, but if you're a 16-year-old and you're drunk like that, your parents should teach you: don't take drinks from other people. She's 16, why was she that drunk where she doesn't remember? It could have been much worse. She's lucky. Obviously I don't know, maybe she wasn't a virgin, but she shouldn't have put herself in that position, unless they slipped her something, then that's different."
Mia Farrow testifying on behalf of Roman Polanski: "Of his frame of mind when we were there, of what we talked about, of his utter sense of loss, of despair and bewilderment and shock and love - a love he had lost. Of this I can be sure. I would not have left him in Elaine's unattended without trusted friends ..."
Judy Finnegan on convicted rapist footballer Ched Evans: "He's served his time. The rape and I am not, please, by any means minimising any kind of rape – but the rape was not violent. He didn't cause any bodily harm to the person. It was unpleasant, in a hotel room, I believe, and she was – she had far too much to drink. That is reprehensible, but he has been convicted and he has served his time. Now when he comes out, what are we supposed to do? Just actually refuse to let him do his job? Again, even though he has already been punished?"
Helen Mirren on convicted rapist Mike Tyson: "It's such a tricky area, isn't it? Especially if there is no violence. I mean, look at Mike Tyson. I don't think he was a rapist. I guess it is one of the many subtle parts of the men/women relationship that has to be negotiated and worked out between them."
Diane Keaton on Woody Allen: "He's the strongest person I've met in my life. He's made of steel. And talk about a work ethic – he's one of the people that really did teach me that you have to work hard. But he wanted to. He's the most disciplined person I've known, with the exception of my dad... Oh, well, yes. I love him." "I have nothing to say about that. Except: I believe my friend."
Debra Winger on Roman Polanski: "We hope today this latest (arrest) order will be dropped. It is based on a three-decades-old case that is dead but for minor technicalities. We stand by him and await his release and his next masterpiece. "We came to Zurich to honor Roman Polanski as a great artist but under these sad and arcane circumstances we can only think of him today as a human being uncertain of the year ahead. His life has always informed his art and it always will."
Barbara Walters on Woody Allen: "I have rarely seen a father as sensitive, as loving and as caring as Woody is and Soon-Yi to these two girls. I don't know about Dylan. I can only tell you what I have seen now. That it's a good marriage, and he's a loving, caring father. I think that has to be said."
Whoopi Goldberg on Roman Polanski and Samantha Geimer: "I know it wasn't rape-rape. It was something else but I don't believe it was rape-rape. He went to jail and and when they let him out he was like "You know what this guy's going to give me a hundred years in jail I'm not staying, so that's why he left."