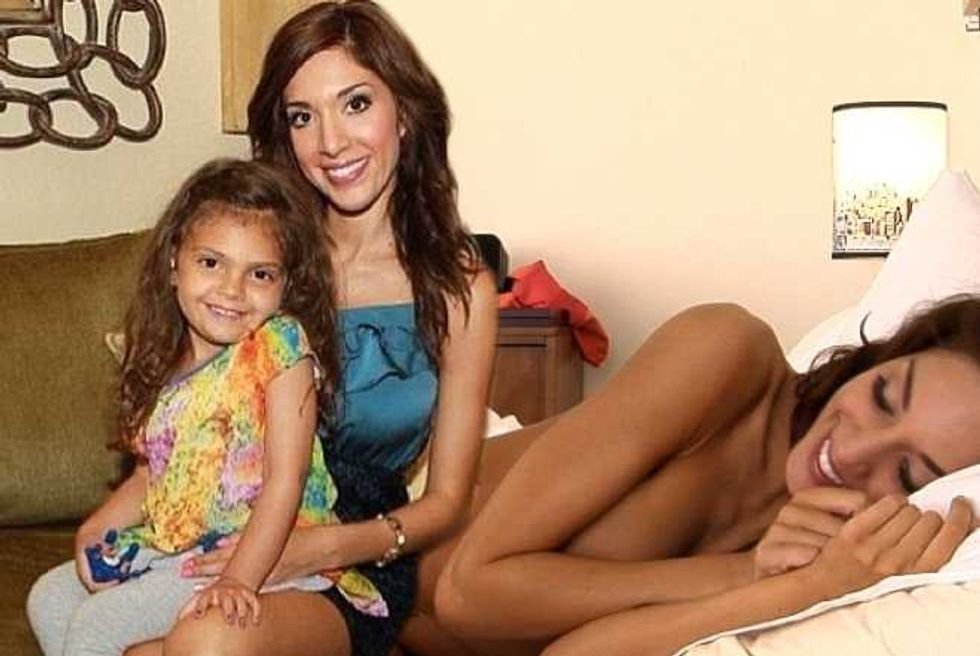 New York Times best selling author, Farrah Abraham, is gearing up for yet another smash hit.
The Teen Mom turned porn star has announced she is writing a Christian parenting book.
Yep, really.
The 22-year-old knows a few thing or two about good parenting—she's previously admitted to waxing her daughter Sophia's eyebrows while she sleeps and talked about how great it is for the two of them to take breaks from each other, as the 6-year-old "has her own life and is doing her own thing."
Meanwhile, the mom-of-one, who has starred in two sex tapes with adult entertainer James Deen—Farrah Superstar: Backdoor Teen Mom and Farrah 2: Backdoor and More, and launched her own range of sex toys, including one modeled from a real life cast of her vagina—claims she wants to use her life experiences and spirituality to help guide parents and their children "throughout their journey in life together."
"Faith is a big part of my life. I'm not perfect that's just life," she tells In Touch. "There really is no perfect Christian. I go to church as often as possible and I have great Christian friends — and those aren't the ones who say they're Christian and then act like other …"
"If I could say that through a type of Christian parenting book, I think that's something that wouldn't hurt them, it would help them and their children," she continues.
"It would give them a kind of support and guide to use throughout their journey in life together and I would just be happy to share that."