"There comes a time in every urologist's career that a patient makes a request so rare and impossible to comprehend that all training breaks down and leaves the physician speechless. That question was "can you make my penis smaller"?'
A 17 year-old boy with a "football sized penis" asked the question and now he has undergone the world's first penis reduction surgery.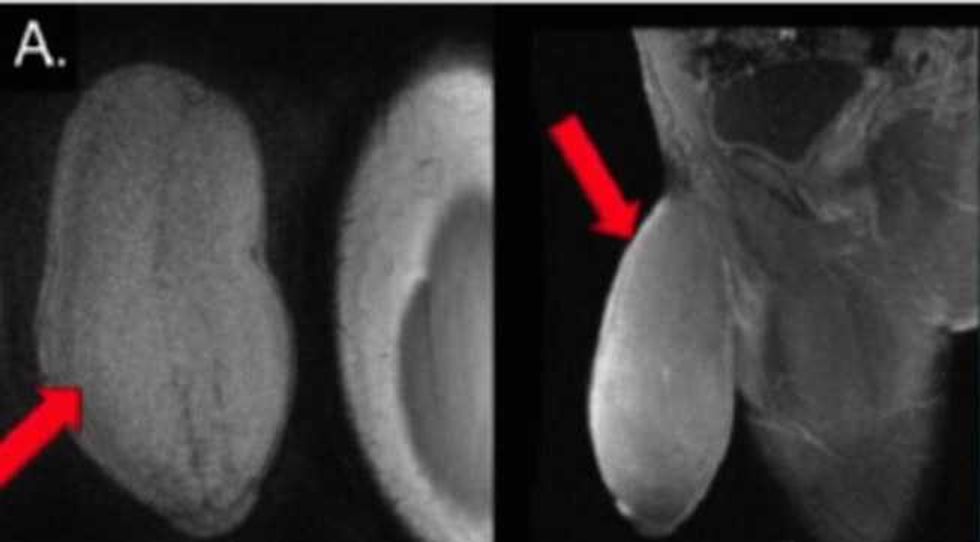 His dong was so big, it prevented him from having sex or playing sports!
When flaccid, it was close to seven inches in length and had a circumference of 10 inches – about the size of a baby's head!
The teenager struggled with several bouts of priapism - an unwanted erection, due to abnormally-shaped blood cells blocking vessels in the penis and causing it to swell and leaving his penis bloated and oddly shaped.
He also had difficulty wearing pants due to his "large and heavy phallus", and was embarrassed by how visible it was in clothes.
His football penis did not grow when he had erections - it merely became harder.
"His penis had inflated like a balloon," said Dr. Rafael Carrion, the well-endowed teen's surgeon told Mailonline.
"It sounds like a man's dream - a tremendously inflated phallus - but unfortunately although it was a generous length, it's girth was just massive, especially around the middle."
The doctor was at a loss as to how to proceed.
"Lord knows there's a global race on how to make it longer and thicker in plastic surgery circles, but very little on how to make it smaller,'" he said.
They decided to attempt a surgical technique normally used to treat Peyronie's disease, a condition where scar tissue develops along the penis.
The surgeons sliced along an old circumcision scar, unwrapped the skin of the penis, and removed two chunks of tissue from either side.
"It was a bit like having two side tummy-tucks - that's how we explained it to him," said Dr. Carrion.
The patient spent just two days in hospital before returning home, apparently "ecstatic" with his new dick.
The doctors did not take final measurements of the new penis, although Dr. Carrion said the result was "generous".