According to The Real Housewives of New Jersey star Teresa Giudice, her stay inside the Federal Correctional Institute in Danbury, Connecticut was a lesbian p*rn movie come to life!
So much so, it made Orange is the New Black look like an episode of Hannah Montana!
Teresa Giudice's Public Debut Since Prison—Manages a Dig At Melissa Gorga
In her recent memoir, Turning the Tables: From Housewife to Inmate and Back Again, Giudice, 43, details all scissoring, muff-diving, and shower orgies she witnessed during her 15-month stint as a guest of the state.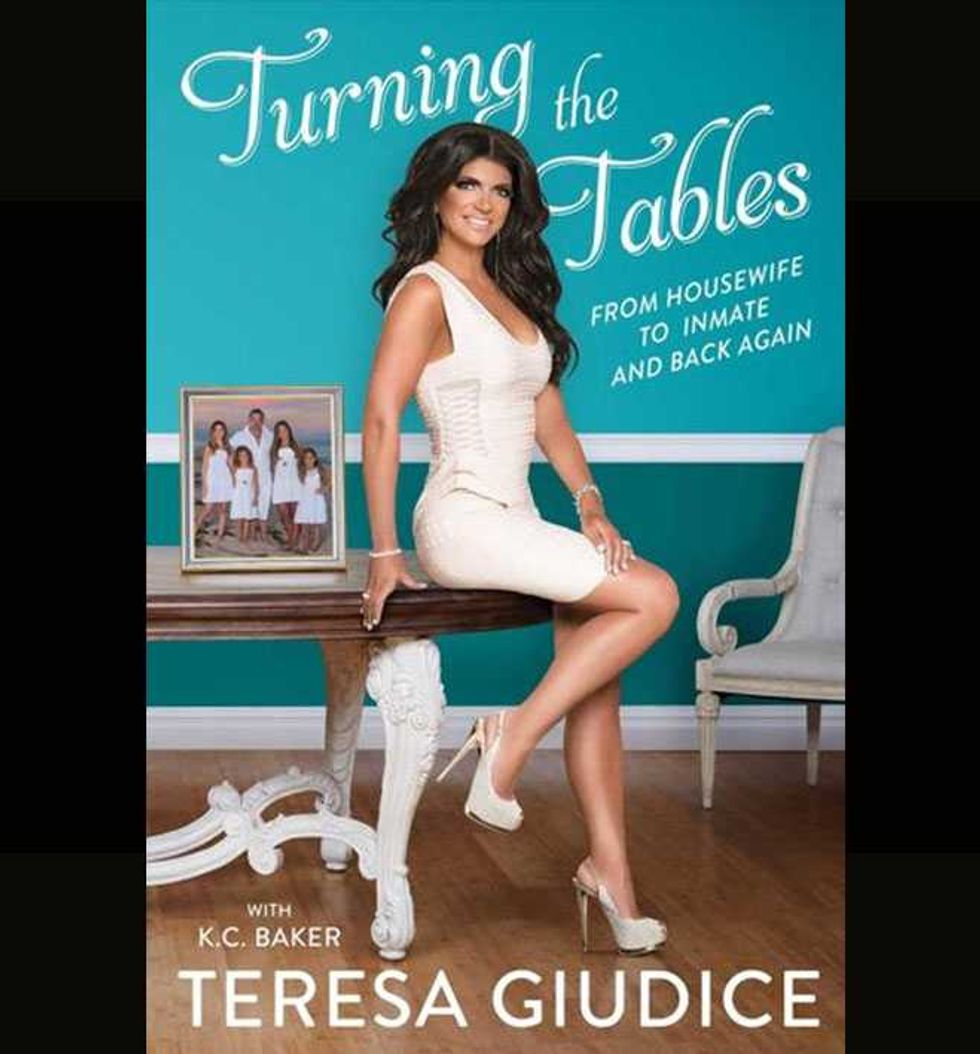 And where was most of this hot lesbian sex happening? In the "Boom Boom Room," of course, otherwise known as Teresa's jail cell, which she shared with 4 other women.
Teresa came to be known as "Hollywood," to her fellow inmates, though she was known to the warden as Inmate No. 65703-050.
Teresa Giudice's Public Debut Since Prison—Manages A Dig At Melissa Gorga
In a preview of the book, obtained by the New York Daily News, Teresa said,
"I could see two women ... writhing around ... I cannot believe this is happening!"
Even straight women became "gay for the stay," and women would often trade sex for commissary money.
On her first day in Danbury, Teresa was stripped of her rhinestone-studded jacket and leggings by police. (Or maybe it was the fashion police), and forced to squat, naked, stick out her tongue and cough.
"I wanted to die," she writes.
Prisoner Seeks Florida Ban, Restraining Order, Against Kim Kardashian And Kanye West
Teresa insists that she did not succumb to pleasures of same sex flesh, but all the panting, moaning, and writhing did take their toll. On one family visit, she whispered into her hubby and co-defendant's ear about all the new sex tips she'd picked up from her randy roommates, and on Father's Day, she sent him a card with three pages of new sexual positions.
" Madonna mia, I was dreaming of my husband," she declares.
Giudice and her husband Joe pleaded guilty in March 2014 to conspiracy and bankruptcy fraud charges for bank rolling their lifestyle with $5 million in phony mortgage and construction loans.
Joe starts his 41 month prison sentence in March, maybe he'll pick up some new tips while he's inside just in time to send to Teresa for Mothers Day!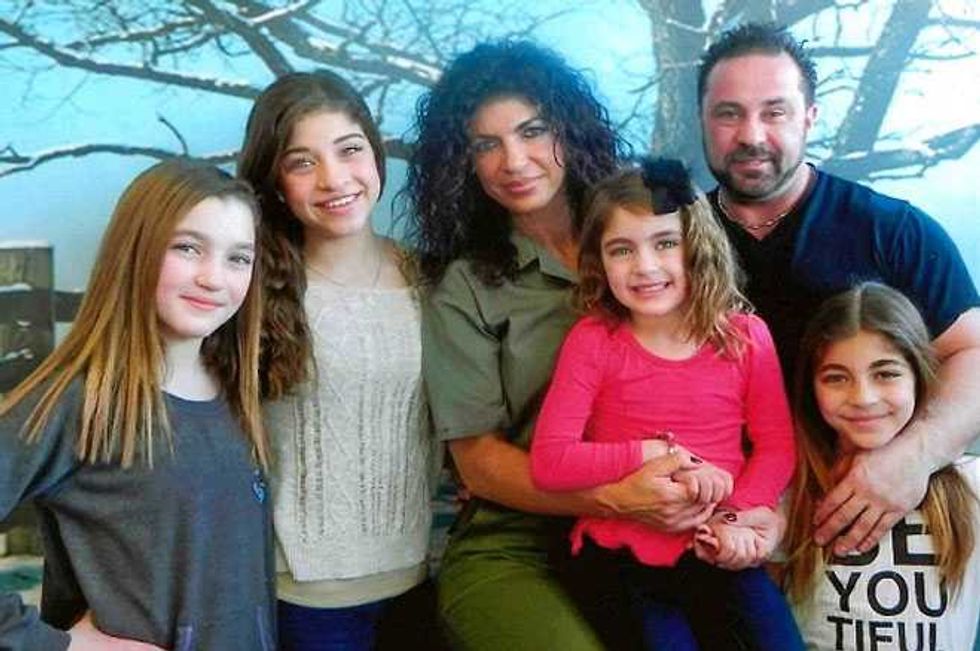 The only picture if the Giudice family taken while Teresa was in jail.