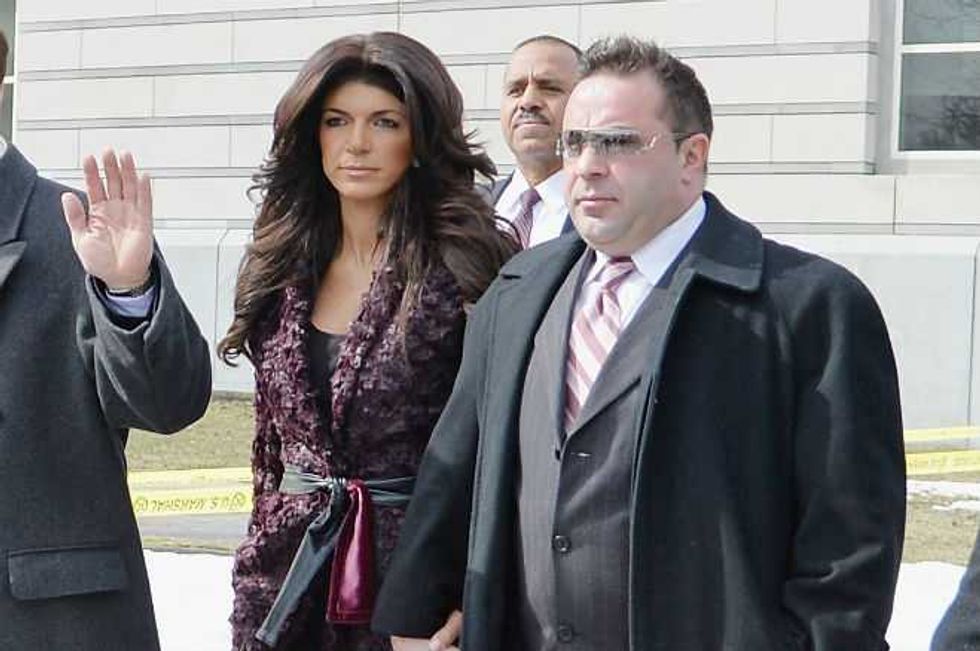 Teresa Giudice reportedly checked into prison this morning at 3am, alone.
The Real Housewives of New Jersey star is serving her 15-month sentence for multiple counts of fraud at the Federal Correctional Institution in Danbury, Connecticut.
Joe was nowhere to be seen, but he was clearly taking care of the kids as he was spotted taking them to school later in the morning.
Once Tre is out of the clink, Joe will serve 41 months for his share in their combined financial and legal naughtiness.
The sentences are part of a plea deal the couple made (although Teresa was not expecting to go to prison and is apparently suing her attorneys). Good luck with that.