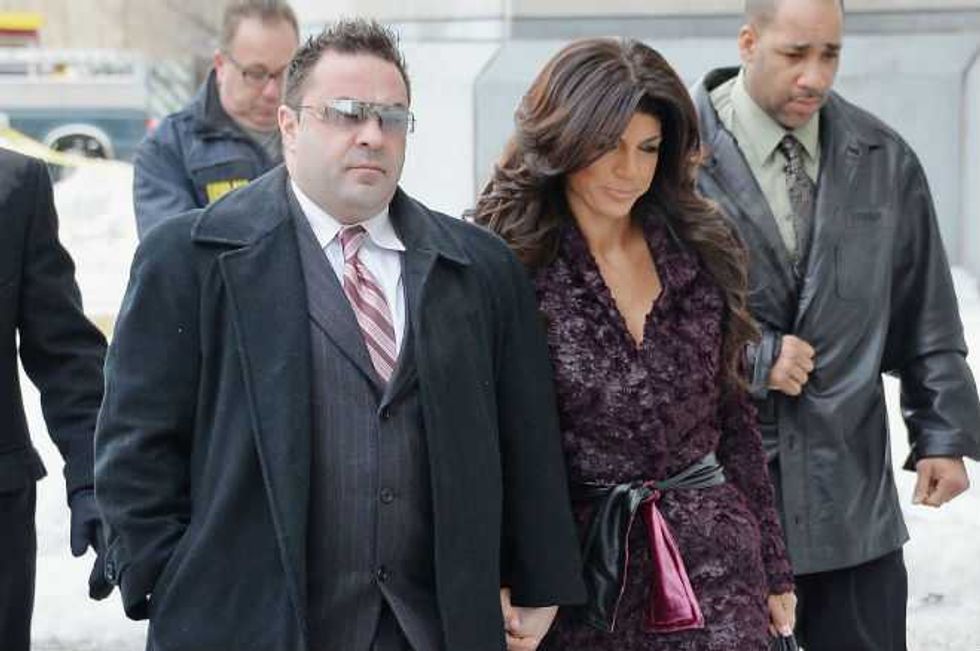 Teresa Giudice has been sentenced to 15 months in prison for multiple counts of fraud.
As Popdust previously reported, Joe Giudice was sentenced earlier in the day to 41 months in prison, and now it looks like Teresa will not get the house arrest she wanted instead of incarceration.
Judge Esther Salas handed down the sentence on Thursday, saying Teresa will serve her time first, then Joe will. This way there will be at least one parent taking care of their four daughters.
"For a moment I thought about probation … but I think a period of confinement is absolutely necessary in this case," the judge told Teresa. "I don't honestly believe that you understand or respect the law. I need to send a message. In the eyes of the law it doesn't matter who you are. There are consequences to pay. You have no criminal history. You've paid your taxes. Those girls need their mother at this critical age in their lives. There's a bond between a mother and a daughter."
Teresa broke down in tears, clearly distraught.
"My daughters are my life. I'm more sorry than anyone will ever know. I will make this right no matter what," she said in a statement. "I'm really scared … I need to learn to do things for myself. It's time for me to wake up."
Joe also made a statement before his own sentencing:
"I stand here humiliated," he said. "I disgraced many people including my wife and my four daughters. I take full responsibility for my actions. I promise to be a better person."
The judge said nothing would happen deportation-wise for Joe until after his sentence had been carried out, and recommended he participate in an alcohol program.
"I am not sure you respect this court or our laws and I'm not sure you understand what you've done. I want you home with your girls. You're a great dad," Judge Salas stated.
Let's hope their girls will be ok...