Splish, splash Emily Ratajkowski was taking a bath, long about a Wednesday night...
And not just because she wanted to show off her Victoria's Secret model eat-your-heart-out-bod. This was all about the hygiene.
In an effort to get all the hard to reach places,  the smoking' hot Blurred Lines chick stripped down (again) and got buck ass nekkid—kindly sharing photos of her efforts via her Instagram account.
In her "greenhouse getaway" picture, the 23-year-old showed off her mighty, mighty fine epidermis, all while perched in an outdoor tub, surrounded by a botanical wet dream.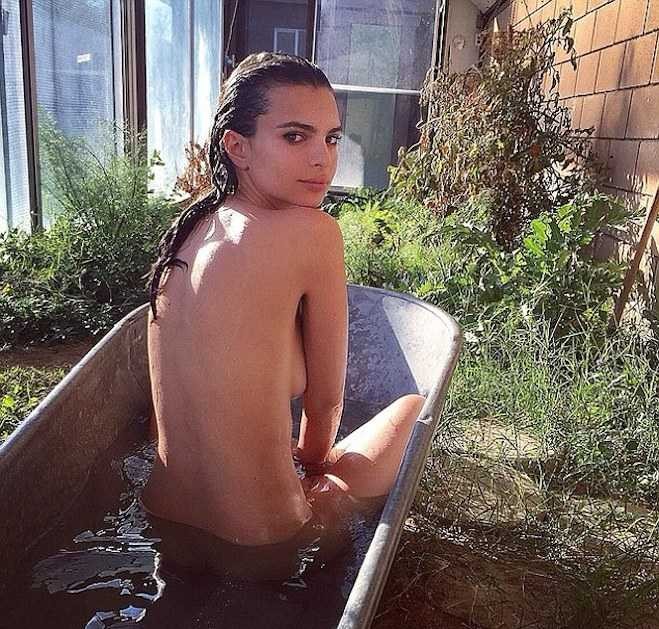 As Popdust previously reported, Ratajkowski  has managed to majorly capitalize on her Robin Thicke facilitated mega-fame—last year, she appeared on the big screen, playing Ben Affleck's much younger mistress in David Fincher's Gone Girl.
Meanwhile, she continues to look damn hot in her undies—as evidenced in photos of Ratajkowski rocking half her epidermis, while showing off her Calvin Kleins..