Just how divorced from reality is Kim Kardashian's life these days?
The reality (!) star confessed to Vogue this week that a couple of months ago she was craving her favorite dessert so much that she flew all the way to Paris to get a slice—she said it was her "last hurrah of all the food that I'm not going to be able to have for a while".
Out Of The Way Jesus, Baby Yeezus Is Coming On Your Day!
Showing that she has no self awareness of how dumb she comes across—the pregnant 35 year old then revealed that the Hotel Costes didn't have the cheesecake available—they were all out. Just how fucking stupid would you have to be to fly over 5,000 miles for cheesecake and not call ahead first?
Kim Kardashian Eating Cheetos Confirms Apocalypse
Fear not though, because it was Princess Kimmy she could stamp her dainty little foot and get the staff to whip up a slice of her creamy craving just for her.
"You don't understand, I leave tomorrow and I flew all the way over here for one night, maybe two nights," she whined.  "They said 'OK we're going to get it'.  And they got it and it really made my day."
Phew thank god for that!
Kim Kardashian Brings The Crazy To Fashion Week!
Can you imagine what Kim's life would be like if she didn't get her favorite cheesecake? She'd be so out of sorts she might make some sort of mad fashion decision and think that a skin-tight see-through lace jumpsuit looks good on a third trimester pregnant body.
kim kardashian flies to paris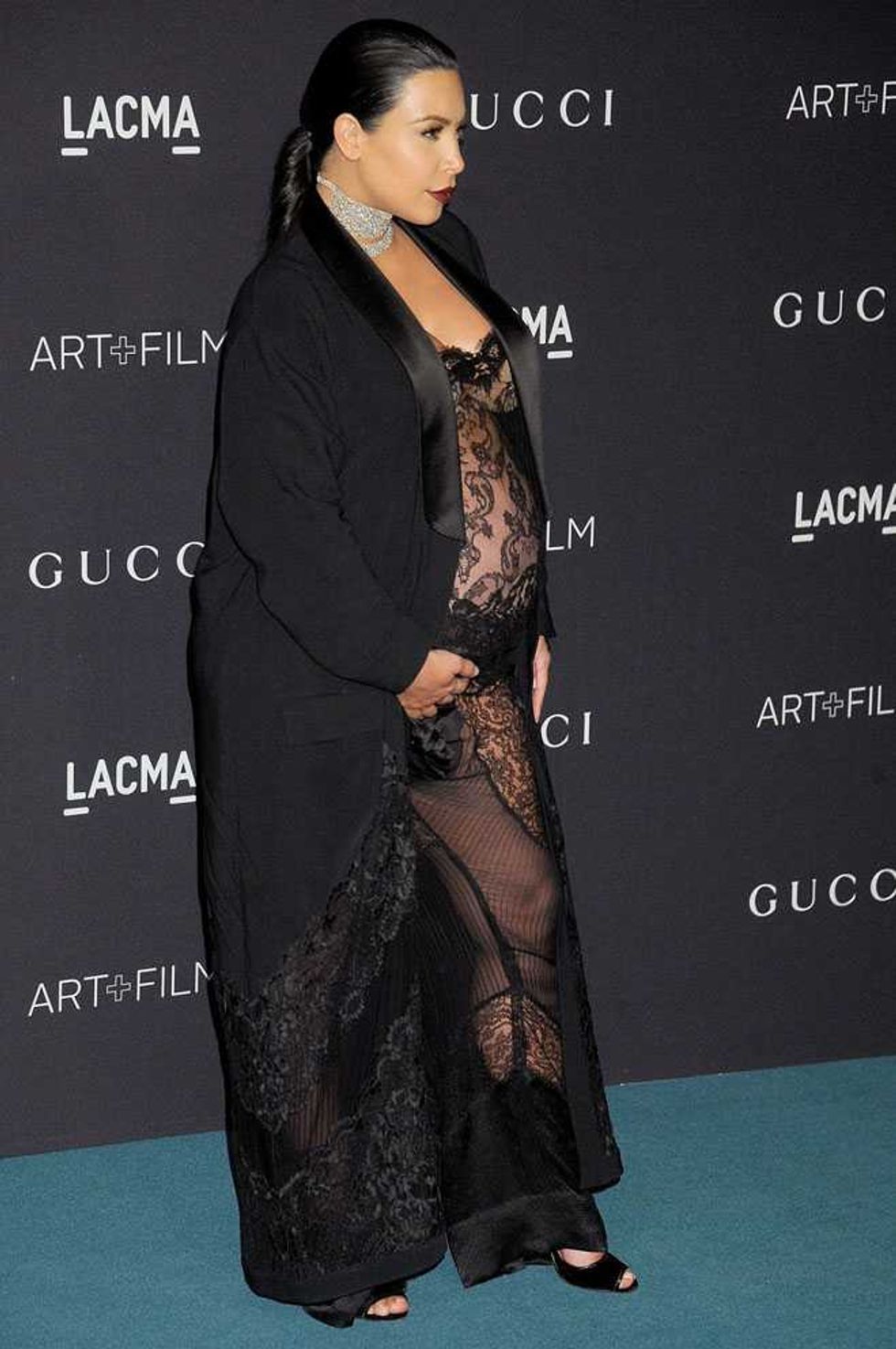 kim kardashian flies to paris
kim kardashian flies to paris