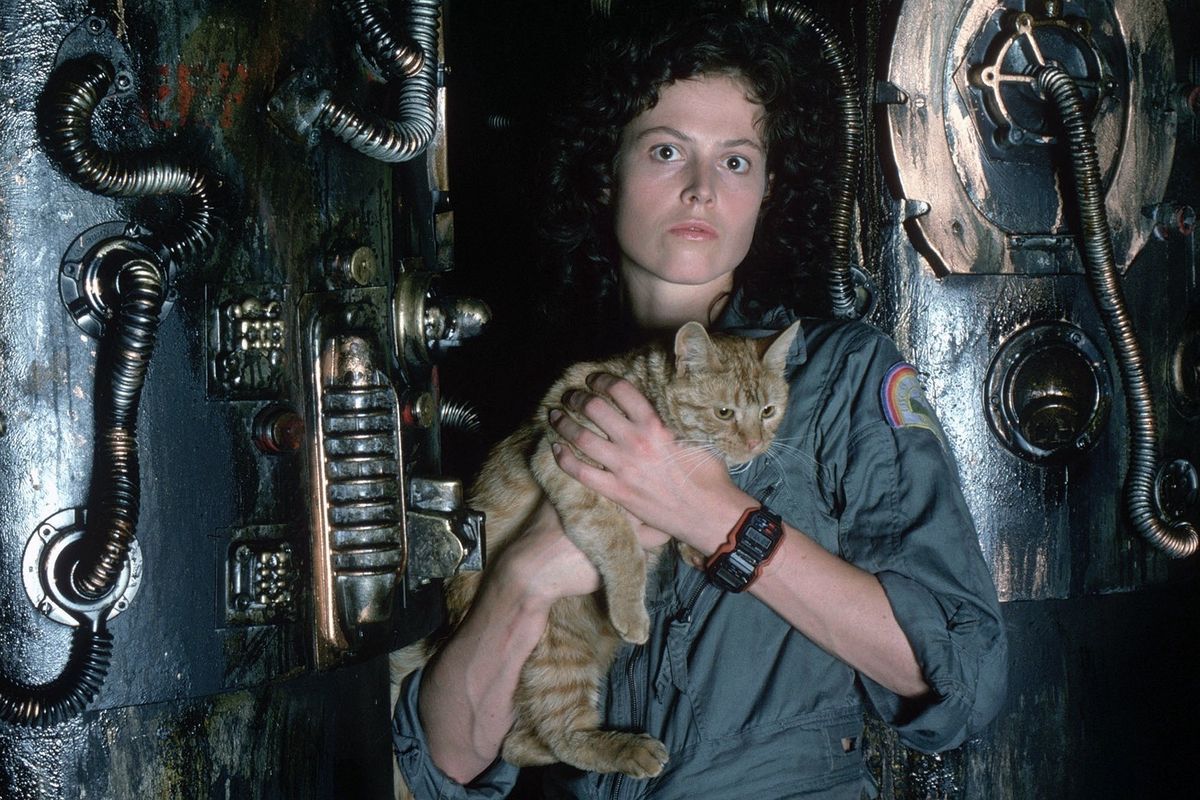 The best thing about movies is that sometimes they feature cats.
Cats are great. They are furry purr-boxes that usually hate you. Whether they're the hero, the villain, or just kind of there, nothing beats watching a movie and seeing a cat on-screen. So we've compiled a list of the best REAL cats in movies. That means the movie needs to feature a REAL cat instead of an animated cat, because otherwise this would just be a list of cartoon cats. These cats are REAL, and they're works of art:
---
Don Corleone's Cat: The Godfather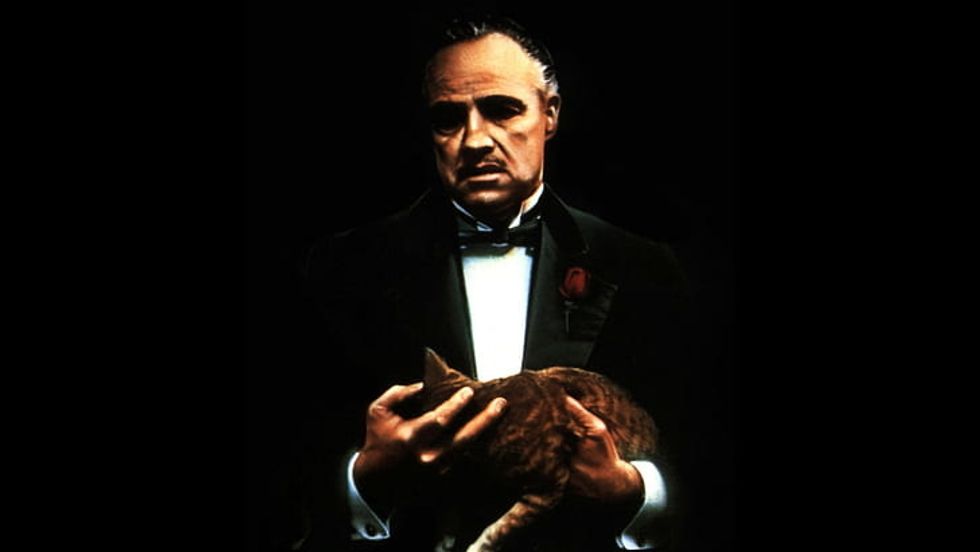 Don Corleone may be the head of the Italian mafia, but his cat gets to sit on his lap, being petted as he sheds fur all over the Don's fine suit. So when you think about, who's really the boss?

Blofeld's Cat: From Russia with Love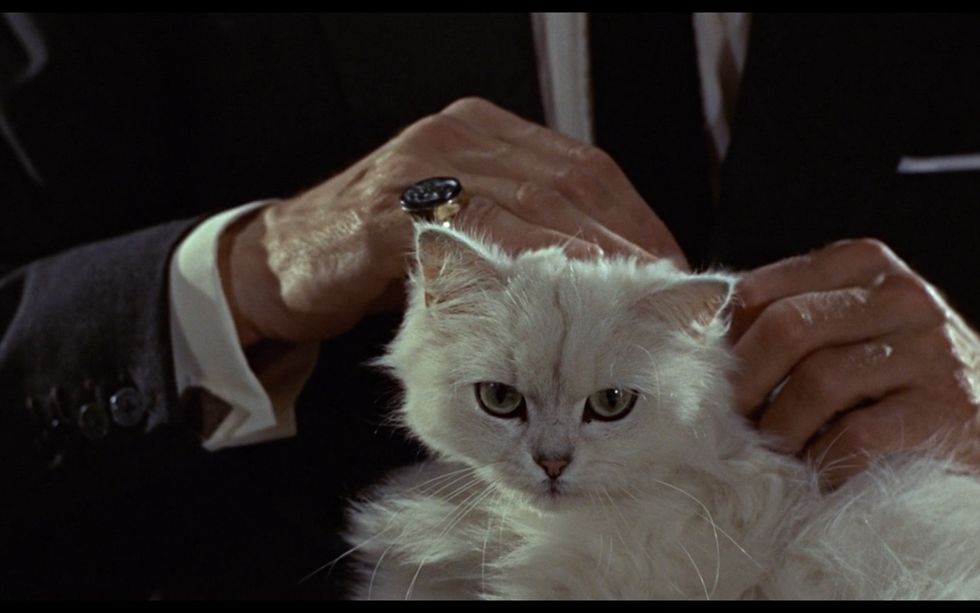 No evil plan for world domination can ever be adequately explained without the villain simultaneously petting a cat. Bond villain Blofeld's cat is perhaps the most influential REAL movie cat of all time due to his role in establishing this trope.

Mr. Bigglesworth: Austin Powers: The Spy Who Shagged Me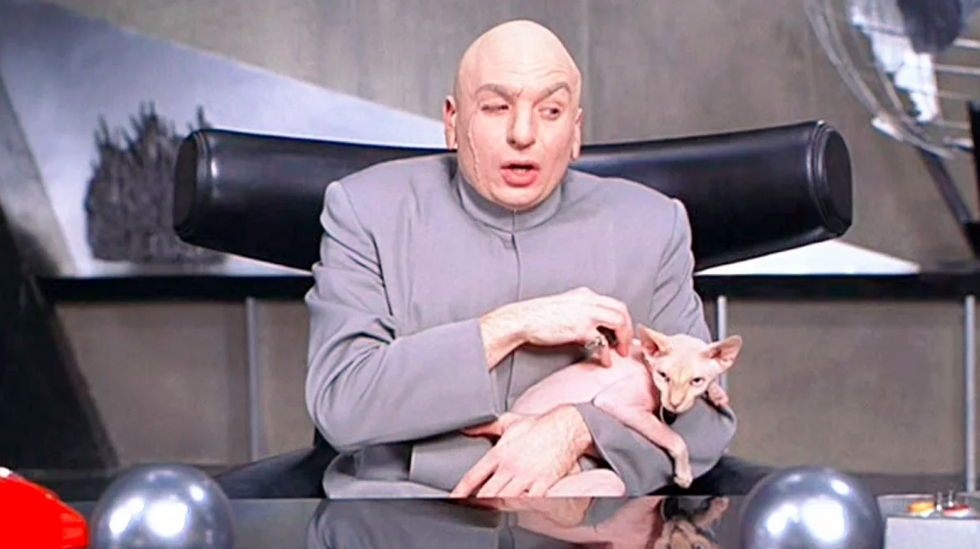 Mr. Bigglesworth, owned by parody-Bond villain Dr. Evil, may be a goof on Blofeld's cat, but that doesn't make him any less special. Mr. Bigglesworth is still a cute fuzzball, at least until all his hair falls out due to cryogenic freezing, at which he point he becomes a cute not-fuzzball.

Jonesy: Alien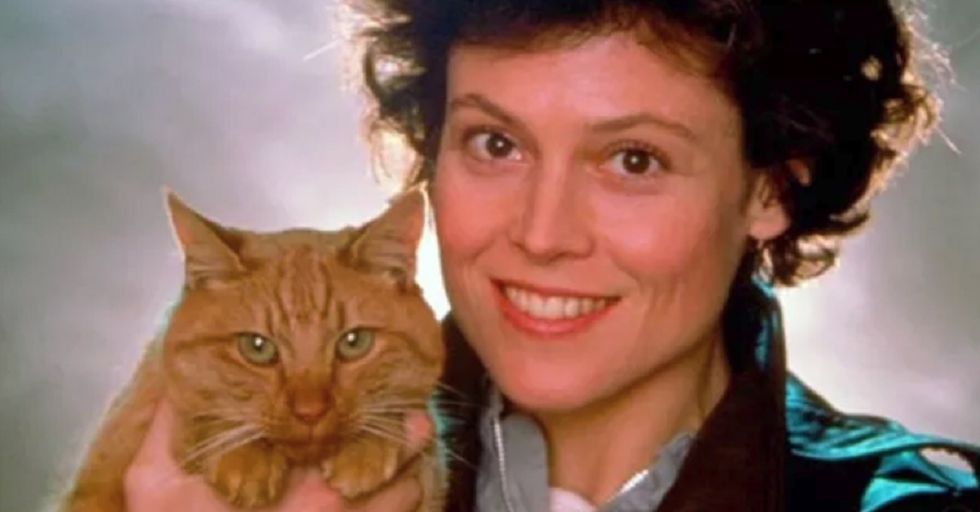 Launching a cat into deep space probably wasn't the best idea in the first place. But while the killer alien brutally murdered most of the Nostramo crew, it turns out that even Xenomorphs like cute, fuzzy cats. Jonesy makes it out A-okay. His human companions: not so much.

Sassy: Homeward Bound: The Incredible Journey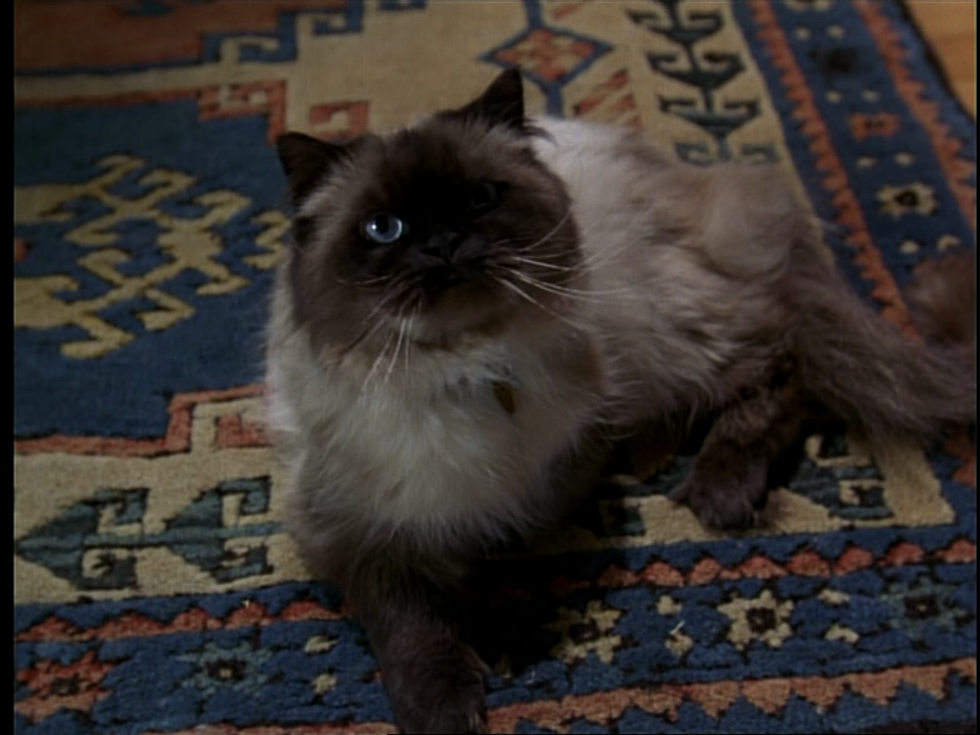 Sassy is a sarcastic cat who's best friends with two dogs. And you know what they say about a cat who hangs out with dogs, right? Well, let's just say you don't mess with that cat.
Meowthra: The LEGO Ninjago Movie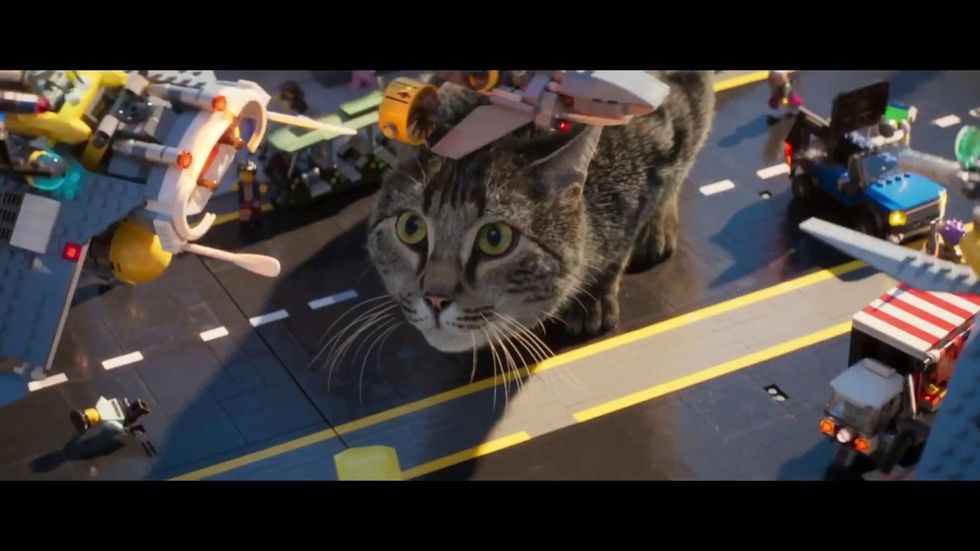 Meowthra, a play on the Godzilla monster Mothra, is a cataclysmic harbinger of destruction summoned to Ninjago City. More importantly, she's actually very sweet and nice and likes to be petted, and even her LEGO victims come to love her because she's a good girl.

Keanu: Keanu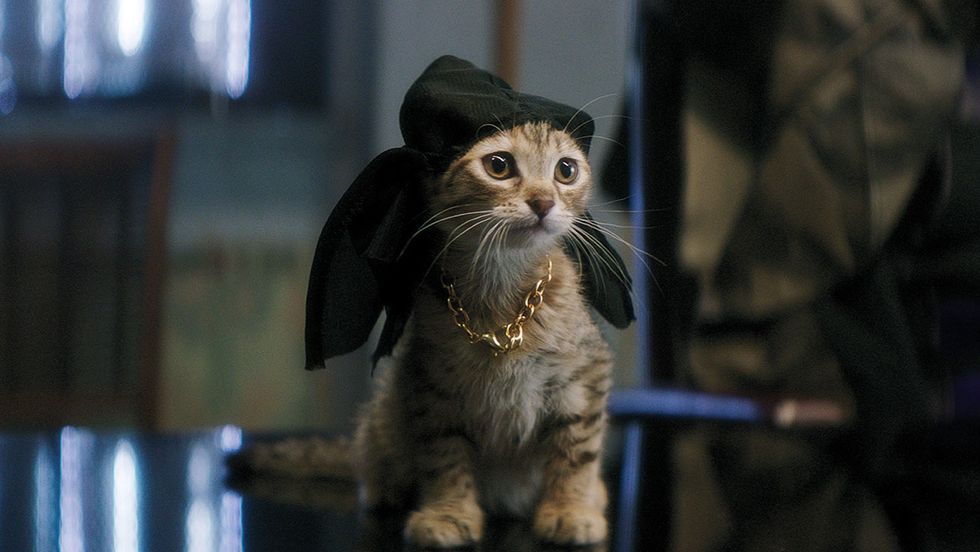 Key and Peele's Keanu movie isn't particularly great, but the titular kitten around whom the movie revolves (he gets stolen by gangsters) is so gosh darn cute. He gets to wear a little durag and chain, which honestly makes the rest of the movie kind of worth it.

Blanche: Hausu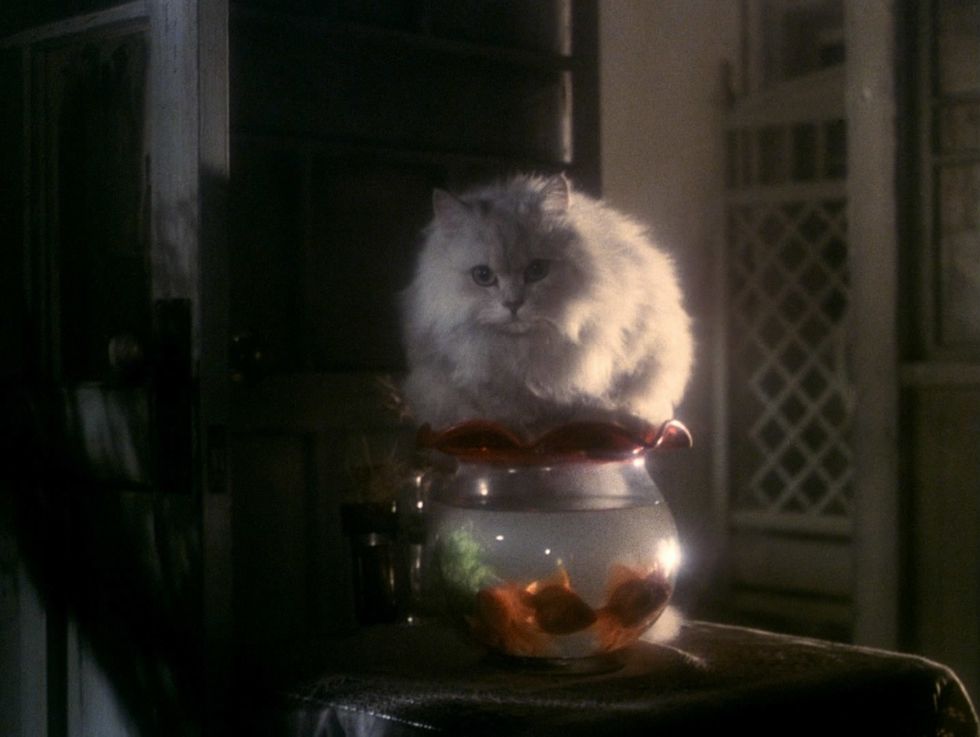 Okay, Blanche is f**king terrifying and everywhere she goes, death follows. BUT LOOK AT HOW FLUFFY SHE IS. But also very, very terrifying. BUT SHE'S SO FLUFFY. But also portraits of her spew blood, so...

Crookshanks: Harry Potter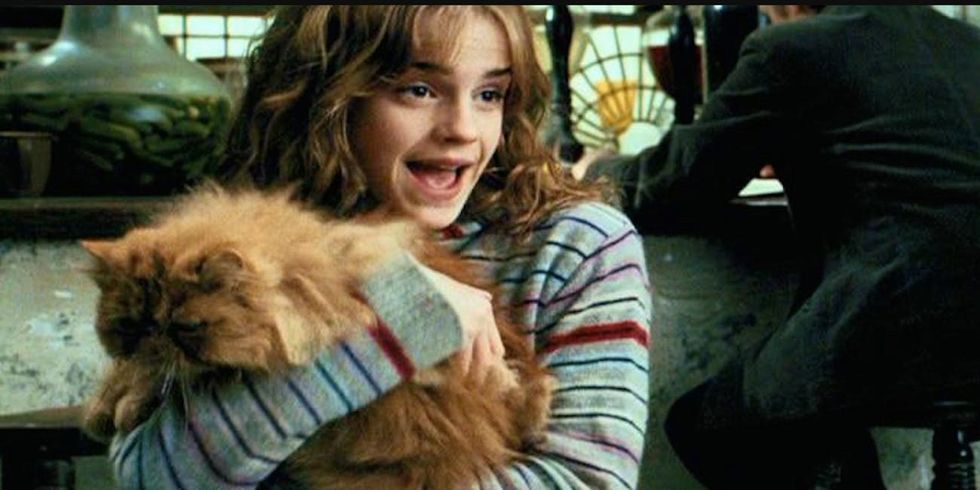 Crookshanks is Hermione Granger's magical cat, and he's honestly kind of ugly. His face is smooshed, and he always looks very displeased, although that's true for most cats. But smoosh-face cats need love too, and luckily Crookshanks is so ugly he's cute.
Snowbell: Stuart Little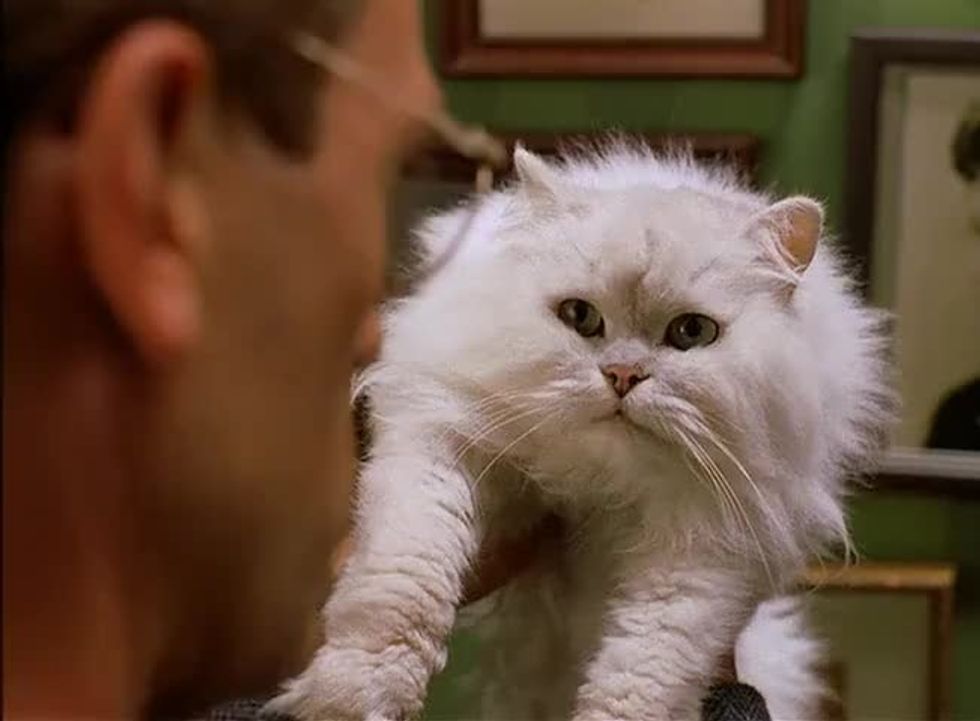 At first, Snowbell seems like a real villain. Other cats make fun of him for falling below a mouse in the family hierarchy (and to be fair, Stuart Little is a bit smug). So Snowbell tries to have Stuart assassinated. Dang dog, that's one cold cat.

Meow meow meow meow meow meow meow meow meow meow meow meow meow meow meow meow meow meow meow meow meow.
From Your Site Articles
Related Articles Around the Web