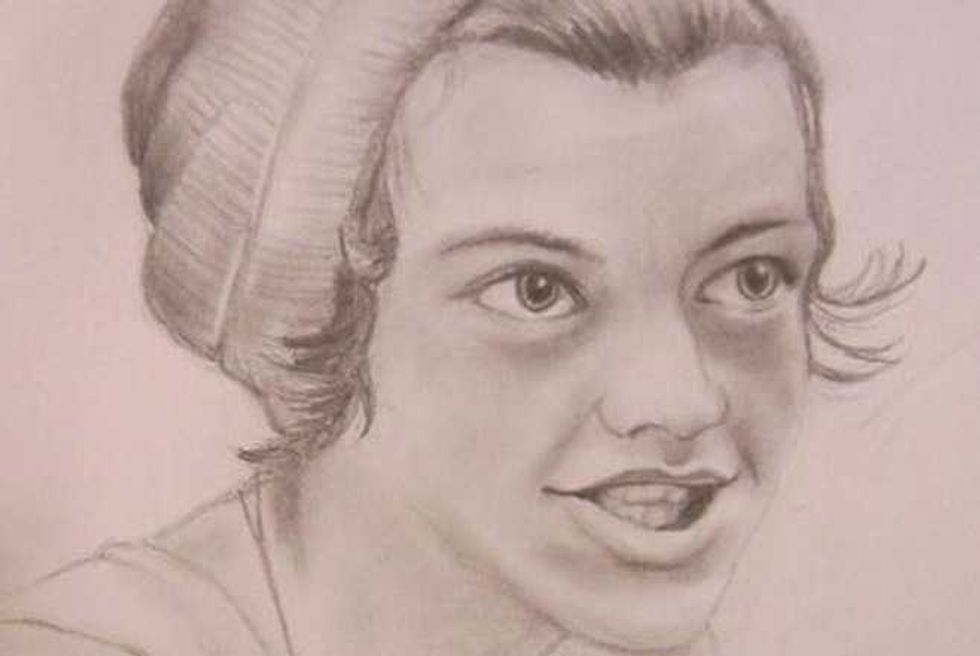 I may not know art, but I know what totally freaks me out.
Harry Styles is arguably—heel, Niallators—the best looking member of One Direction. He's got the big eyes, the wry smile, and, of course, the signature swoop. Why, then, is it so easy to make him look absolutely effing terrifying?
The aptly-titled @BadHarryArt Twitter account is a collection of the most disturbingly bad attempts at drawing Sir Styles. We tried to narrow it down to our 10 favorites, but we simply couldn't choose. In one, he's the spitting image of Coach Beiste from Glee. You'll know it when you see it.
We think you should follow @BadHarryArt. So does @BadHarryArt
#ff @BadHarryArt

— Bad Harry Styles Art (@BadHarryArt) September 20, 2013
So do it. And now, prepare to be totally creeped out.
Oh my god.
AHH. STOP LOOKING AT ME.
WHAT IS IN YOUR MOUTH?! QUIT IT!
AHHHH!
I DON'T LIKE THAT SMILE, HARRY. NOT ONE BIT.
WHERE ARE YOUR EYELIDS?
YES, THIS IS THE COACH BEISTE HARRY. YOU'RE RIGHT. AHHHH!
WHUT.
FISH ARE ATTACKING YOUR NECK, HARRY, WHY ARE YOU SMILING-ISH?
WE NEED TO TALK ABOUT YOUR EYES, HARRY. WE NEED TO.
AHHHHHHH!
STOP. PLEASE.
OH...OH MY GOD.
STOP!
HARRY. YOUR EYES. WE NEED TO TALK ABOUT THEM. STOP AVOIDING ME.
TAKE MY MONEY, ANYTHING, JUST GO.
NO.
HARRY I DON'T THINK YOU HAVE BONES.
NO DISRESPECT BUT DO YOU HAVE A PENIS FOR A NOSE?
AHHH!!!!!
H.S. PHONE HOME.