The Anti-Catfish: Meet Real People with Hitwe
With the flood of new online dating sites all claiming to be the best platform, it can be difficult to decipher the winners from the duds. With the flood of new online dating sites all claiming to be the best platform, it can be difficult to decipher the winners from the duds. Read on for a thorough review of the hot new dating app, Hitwe
Avoiding Scams in Online Dating
In the modern age, online dating can seem fairly daunting even for someone with a genuine desire to find their match. How do you know if that person on the other side of the computer screen is who they say they are? We've all heard of the unfortunate phenomena called "catfishing" (when someone creates a fictional online persona in an attempt to trick you into a relationship) and some of us have even lived it. So, what do you do if you want to try your hand at online dating but you also want to avoid having your heart broken by a catfish? Enter Hitwe, a new online dating site with a mission to revolutionize the online dating sphere and help you meet real people, not catfish.
Sounds great, right? But how does it work, exactly? Well, Hitwe has introduced multiple safeguards to help keep the fake and disingenuous users out and ensure that the beautiful blonde, or brunette, or redhead (or whoever) is who he/she says they are.
Safeguard One:
Google Cloud Vision API represents the future of online dating. Hitwe has implemented this semi-automatic image moderation system in an effort to reduce Hitwe's user base to strictly genuine, real people. It's actually pretty neat how it works. This system can detect both objects and faces within an image and classify the results. It can also read printed words within these images. This means you are much less likely to come across offensive photos and more likely to find the man or woman of your dreams.
Safeguard Two:
As with any large online dating site, Hitwe has attracted its fair share of scammers and catfish. Luckily for its user base, Hitwe took this threat very seriously and implemented an anti-fraud system. This system is so effective it reduced the spam down to a measly 1-2%. This means that the person on the other side of the computer screen is more likely to be the real deal than a fake. That's news worth celebrating over!
Safeguard Three:
Any online website needs proper moderation to weed out inappropriate and offensive images and behavior. Users of any legitimate online community should feel safe from abuse and cyber-bullying. Hitwe makes this a serious priority and has executed a moderation system that is very detailed and thorough. Users who are abusive and offensive will find themselves immediately banned. Your online dating journey will be much more enjoyable and safe because of this.
Hitwe Site Growth and Popularity
Hitwe is an up-and-coming site with a large database of users. In fact, the daily log-ins exceed 1.5 million! That's pretty impressive for a company still in its infancy. Hitwe is attracting users looking to meet people from all over the world. It operates in roughly 200 countries and is available in excess of 20 languages. Some of the languages available are English, Spanish, French, Portuguese, Russian, Indonesian etc.
One of the driving forces of Hitwe's popularity is its intuitive nature and ease of use. Creating a profile is quite simple, even for someone completely new to the realm of online dating. Once you register for the site, you can begin creating a unique profile that sets you apart from the pack. Hitwe asks for your basic information, personal and professional details as well as your smoking and drinking habits. Filling these categories out honestly will help you find the best match for you. You can also choose to display your interests such as favorite music and movie genres, games, books, sports and more.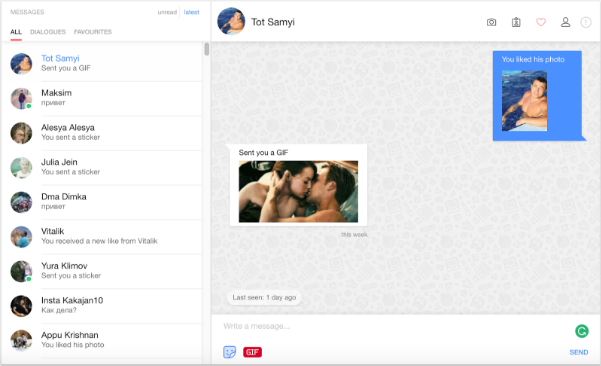 Remember that you always want to put your best digital foot forward, so to speak. Make sure that the photos you post of yourself are well-lit, high-quality images that are representative of the real you. You may be tempted to post photos from ultra-flattering angles or that were taken several years ago, but if your ultimate goal is to meet someone in person, they will find out eventually and you don't want them to be disappointed that you misrepresented yourself. Therefore, it's always a good idea to only post photos that are accurate representations of the real you
When you're ready to chat with that digital cutie who caught your eye, you have a variety of options to spice up your communication and really show off your unique personality. Sending plain text is fine, but communicating with your potential love-interest can get much flirtier when you insert GIFS, emoticons and photos into the mix. Choosing the right GIF to send along with your message can provide plenty of entertainment in and of itself.
How Hitwe Works to Find Your Match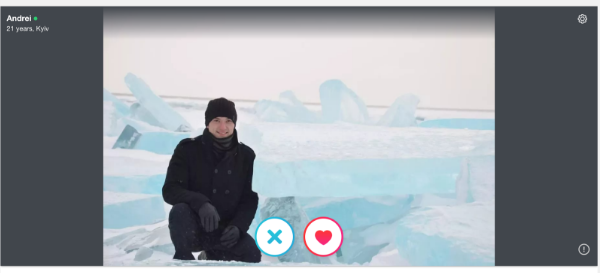 Hitwe matches users based on three main factors: age, gender and location. These settings can be easily changed on the Discovery section of the site or app. With over one million active users, you're bound to find someone special who catches your eye. In fact, Hitwe is considered a "social discovery" platform and can even be used in a platonic fashion, in order to meet new friends rather than simply attract love interests.
Hitwe also offers many useful premium features. By activating your premium package, you will gain access to the platform's hottest and most sought-after users, the ability to run a global search of Hitwe's database, an ad-free experience, and unlimited communication between you and your matches. One of the top premium features, however, is the added bonus of always showing up at the top of your matches' inbox. This valuable feature will help keep you fresh on their mind.
Premium packages are extremely flexible and subscriptions can be purchased for a week, month, 3 months or a year. Premium users also enjoy a huge boost in visibility. In fact, those who purchase the premium package are shown ten times more often than those without. By increasing your visibility, you are increasing your chances of landing a date or meeting a like-minded new friend.
How Hitwe Aims to Change the World
A dating site with a conscious? You bet! Hitwe is more than just a run-of-the-mill dating app. They are a company on a mission. Their mission is to help connect real people with a genuine interest in expanding their social circle whether it be platonic or romantic in nature. Authentic people deserve to find other authentic people who are sincere in their efforts. Hitwe shows their commitment to this mission by taking significant steps to protect their user base. Catfish, you've been warned. For those who are serious about attracting other authentic people, there are a few steps you can take to increase your chances of success.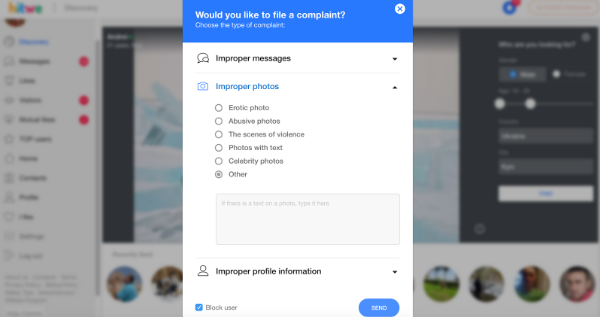 Step One:
Keep your eye out for expressive people. A truly genuine person is not afraid to speak their mind and let their opinion be known (in a respectful way, of course). Try asking them about their views on topics that matter to you. Keep an open mind, and watch for someone who has a clear idea of what their value system entails.
Step Two:
Watch out for judgmental people. Someone who frequently points out the negative in others may be masking feelings of inferiority. This is toxic to a blossoming relationship and will only weigh you down. Look for people who speak highly of others and seek to bring others up rather than drag them down.
Step Three:
Aim to find people who practice what they preach. Do their words align with their actions? It doesn't matter what promises someone makes if they fail to follow through. If someone's actions are not in line with what they say, it's probably best to move on. Genuine people will make an effort to follow through on what they promise and will make an active effort to show you that they care about you and value your relationship.
After a thorough examination of the Hitwe platform, it is clear that this is a social discovery site deserving of its name as one of the top 10 social apps. With daily posts reaching over 10 million people, and over 1 million active daily users, it's definitely worth trying out. You've got nothing to lose, except maybe your status as a singleton.