Top Stories
The San Fran Area grunge-rock outfit will become your new obsession.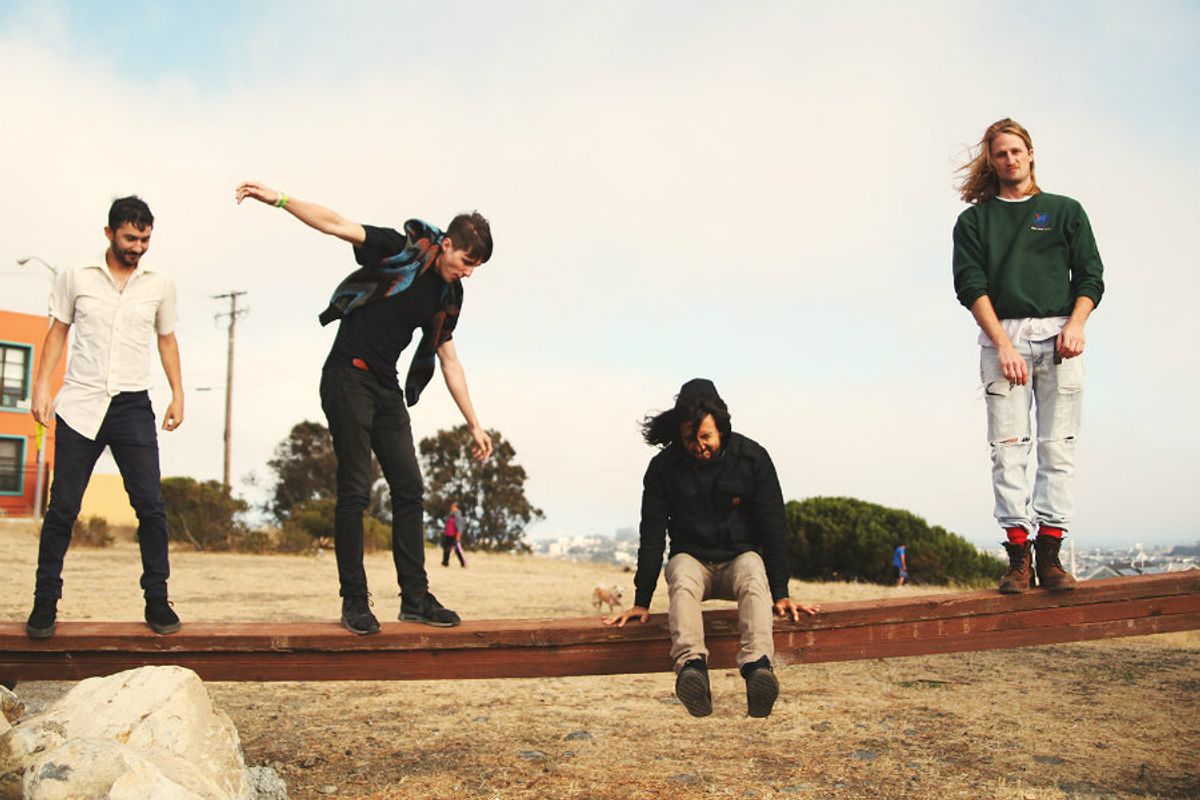 It's refreshing when a band is as lyrically-aggressive and musically-adventurous as San Fransisco product The Band Ice Cream. Harkening to the days of hair metal and the early '90s punk-rock of Nirvana, the outfit are readying their long-waited debut full-length, Classically Trained (out everywhere March 10). But don't be confused by their stylistic identity and unshakable influences, they are uniquely and unapologetically carrying the torch of a new generation of noise makers, clawing their way to the international stage with nothing but fervor and irrefutable talent. You'll find their new song "Sick Over You"--premiering exclusively today--was as if Kurt Cobain was beamed up from the other side; it's guitar tones and melodic lean are cut from the same artistic fabric, as well as sheepishly tipping-of-hats to The Doors, too.
But the upend those expectations with the flip of a lyric and a lick of smoldering guitar. "For the longest time we referred to 'Sick Over You' as ''90s song' and it's pretty obvious why. We all grew up in that era and are familiar with the formula: Four chord verse, big fat chorus, intimate bridge, CA$H CHECK," shares singer and guitarist Joe Sample. "This one turned out to be one of the most polished songs off the album, which is funny because we threw it together so quickly...We actually ended up using our first take in the studio as the final version."
He continues, "Lyrically, [this] is just a hopeless song about being stuck on someone in the worst way, where you're obsessing over someone who's no good for you, and knowing that it's a bad idea, but you do it anyway. The verses are super submissive while the chorus is about those moments of realization when you finally look around and get upset about what's going on. By the 'da da da' outro bit, nothing makes sense anymore and you're really starting to lose it."
"On an unrelated note, I'd like to dedicate this song the my ex-girlfriend," he says.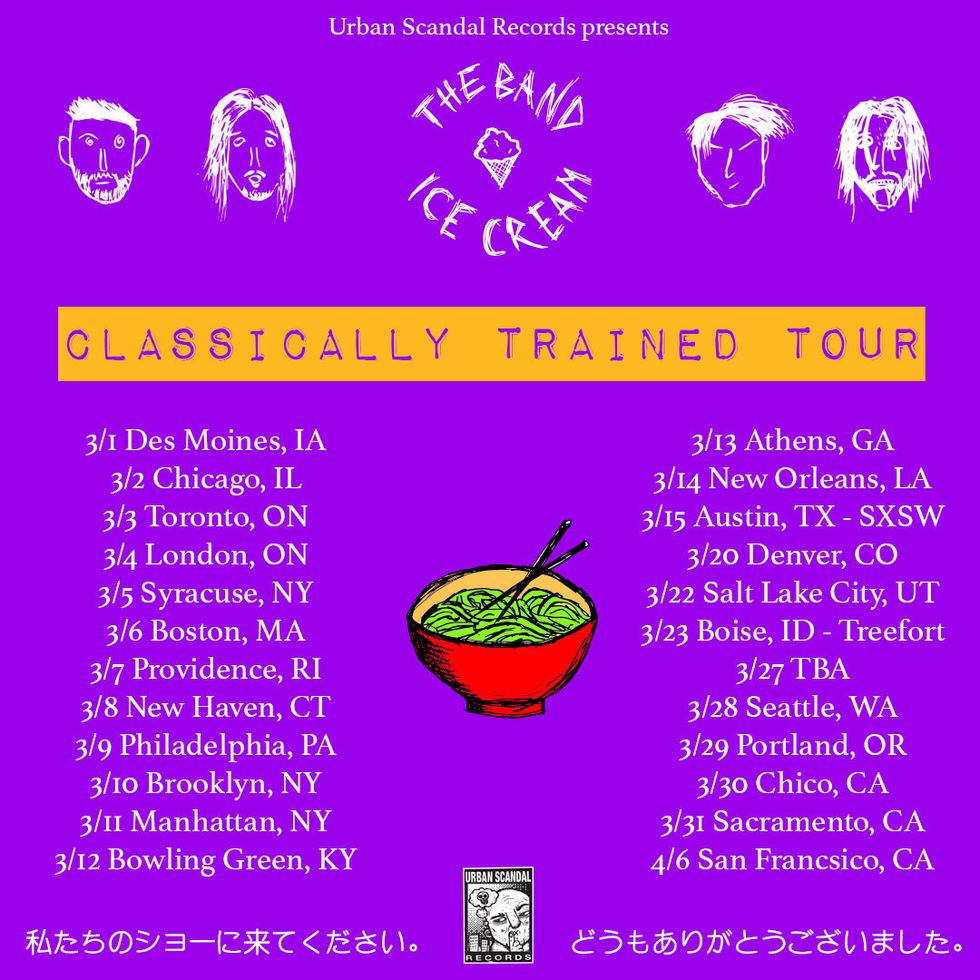 Having shared the stages with such landmark acts as Jacuzzi Boys, HINDS and SWMRS (and countless others), Classically Trained is ready and aimed at the stratosphere. With the iconic Bruce Botnick at the helm--known for his work with The Doors, The Rolling Stones and Beach Boys--the album is on task to become one of rock's finest of the year. "When we're left alone to mix things on our own, in the past we've had a tendency to overthink and overanalyze," Sample says of the new record. "Bruce was the voice of reason. He kept things pure. He'd remind us, 'It sounds good the way it was tracked. The more we get away from that, the more of the magic we're gonna lose.'"

Bandmate Kevin Fielding adds, "We had to present a strong case to him if we wanted to double something, or use reverb or add gain. He'd be like, 'Well, go ahead—it's your album to f*** up.' In almost all cases, he'd push back against our initial impulses, so we had to rethink two or three times exactly what we wanted. He's passionate about how music sounds raw. Now we are, too. Even though Bruce is amazing and we grew up listening to our parents' Doors and Beach Boys albums, at first, we weren't sure he was gonna work. We had our own sound we were going for. So just to try things out, we had him mix the song 'Evelyn,' and it came out totally different than how we would have done it. Super bare-bones. The double in the vocal was just barely audible and creepy—it was very 'Riders on the Storm.' So we were like, alright, we gotta do this."
The Band Ice Cream's Classically Trained is now up for pre-order via Urban Scandal Records.
Listen below:
---
READ MORE ABOUT MUSIC...
VÉRITÉ stretches artistic identity with debut music video "Phase Me Out"
Annalia brings the drama with debut single "Jealous"
Premiere: JIA makes a colossal comeback with new track, "Floating Down the River"
---