Trending
Kylie Jenner got real "dirrrty" this year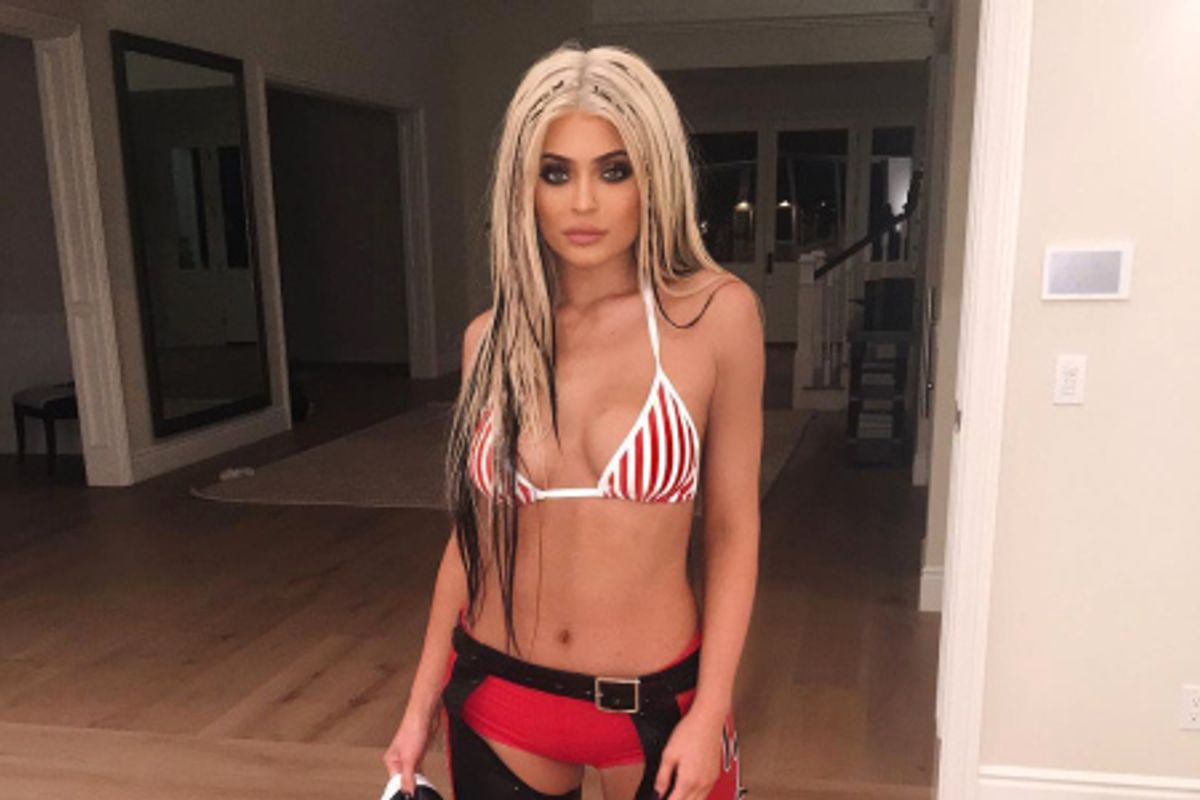 Celebrities pull out all the stops on Halloween, putting our store-bought costumes to shame. This year, the major trend wase celebrities dressing as other celebrities. There were some honorable mentions, major Halloween lover Katy Perry slaying yet again, but the most buzzed about outfit was surely Kylie Jenner's scantily clad Xtina tribute outfit. Check it out below as well as the costumes of Beyoncé, Mindy Kailing, and more.
Kylie Jenner:
Kylie took it back to the early 2000s and dressed up as Christina Aguilera in the iconic "Dirrrty" video. Let's just take a moment to reflect on the fact Kylie was only 5-years-old when the video came out.
Beyonce, Tina Knowles, and Blue Ivy
Our favorite Grandma-Mother-Daughter trio took it back to the 90s by dressing up as Salt'n'Peppa and DJ Spinderella. Special shoutout to Beyoncé's makeup, which is SCARILY on point.
Katy Perry
Katy made a serious commitment with her Hillary Clinton costume, donning elaborate facial prosthetics to achieve the presidential candidate's look. Katy is a vocal supporter of Hillary, even appearing at Clinton's campaign events.
Mindy Kailing
Always marching to the beat of her own drum, Mindy made an interesting choice with her costume. She dressed up as Tom Hanks as Sully Sullenberger, the pilot who landed US Airways Flight 1549 in the Hudson River.
Kelly Rowland
Kelly Rowland was like… totally fab as Dionne from Clueless.
Teyana Taylor
Teyana Taylor was really *messy* and went as the viral sensation of 2016, Joanne the Scammer. "Let's chat later…"
Zoe Kravitz
Zoe killed it as Princess Peach but the real claps go to the out of the box #fashiongeek Gucci Ghost costume to her right.

Who wins Best Costume of the Year? Share your pick in the comments below!