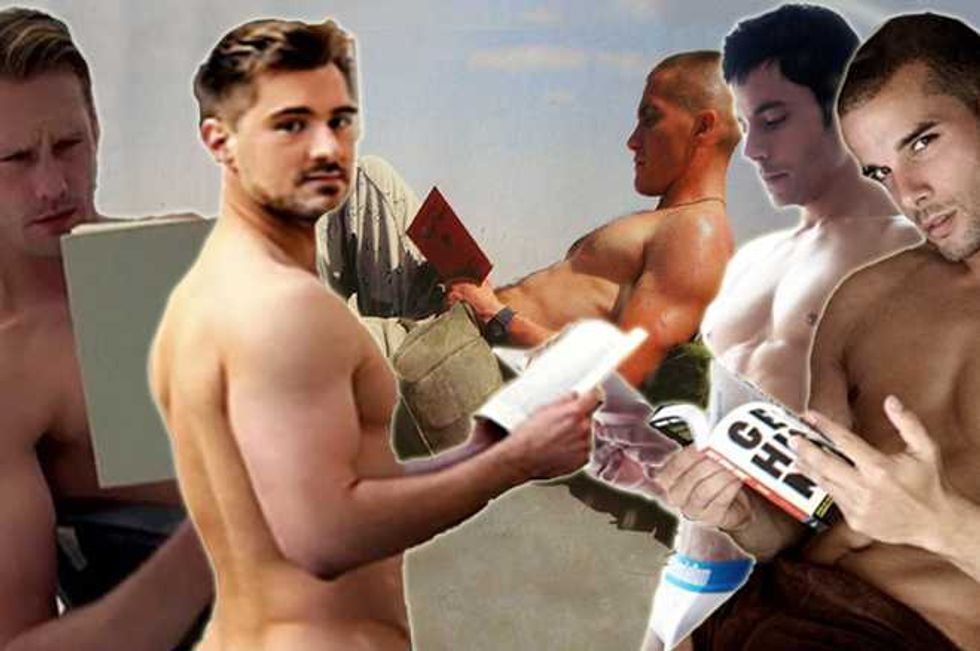 2014 was a busy and fruitful year when it comes to the world of publishing.
There was a plethora of great, engaging, intriguing, thought provoking literature, from both established writers and emerging new talent.
Personally, I wouldn't even know where to start if it came to compiling a list of the top publications of the past twelve months—thankfully though, I don't have to—as Buzzfeed has selected the 22 most exciting literary debuts of 2014.
The list encompasses the creme de la creme of the past year's new voices from the worlds of fiction, nonfiction and poetry—check out their picks below and go to Buzzfeed to read a synopsis for each book.
1. The Empathy Exams, by Leslie Jamison
2. The Queen of the Tearling, by Erika Johansen
3. A Brave Man Seven Storeys Tall, by Will Chancellor
4. Prelude to Bruise, by Saeed Jones
5. 2 A.M. at the Cat's Pajamas, by Marie-Helene Bertino
6. The Great Glass Sea, by Josh Weil
7. A Girl Is a Half-Formed Thing, by Eimear McBride
8. Land of Love and Drowning, by Tiphanie Yanique
9. Thrown, by Kerry Howley
10. McGlue, by Ottessa Moshfegh
11. The Dunning Man, by Kevin Fortuna
12. Man V. Nature, by Diane Cook
13. The Sleepwalker's Guide to Dancing, by Mira Jacob
14. Redeployment, by Phil Klay
15. Never Have I Ever, by Katie Heaney
16. Panic in a Suitcase, by Yelena Akhtiorskaya
17. The White Van, by Patrick Hoffman
18. Everything I Never Told You, by Celeste Ng
19. Everyone I Love Is a Stranger to Someone by Annelyse Gelman
20. Fourth of July Creek, by Smith Henderson
21. Cutting Teeth, by Julia Fierro
22. An Untamed State, by Roxane Gay