Trending
Gigi Hadid killed it not once, not twice, but SIX TIMES.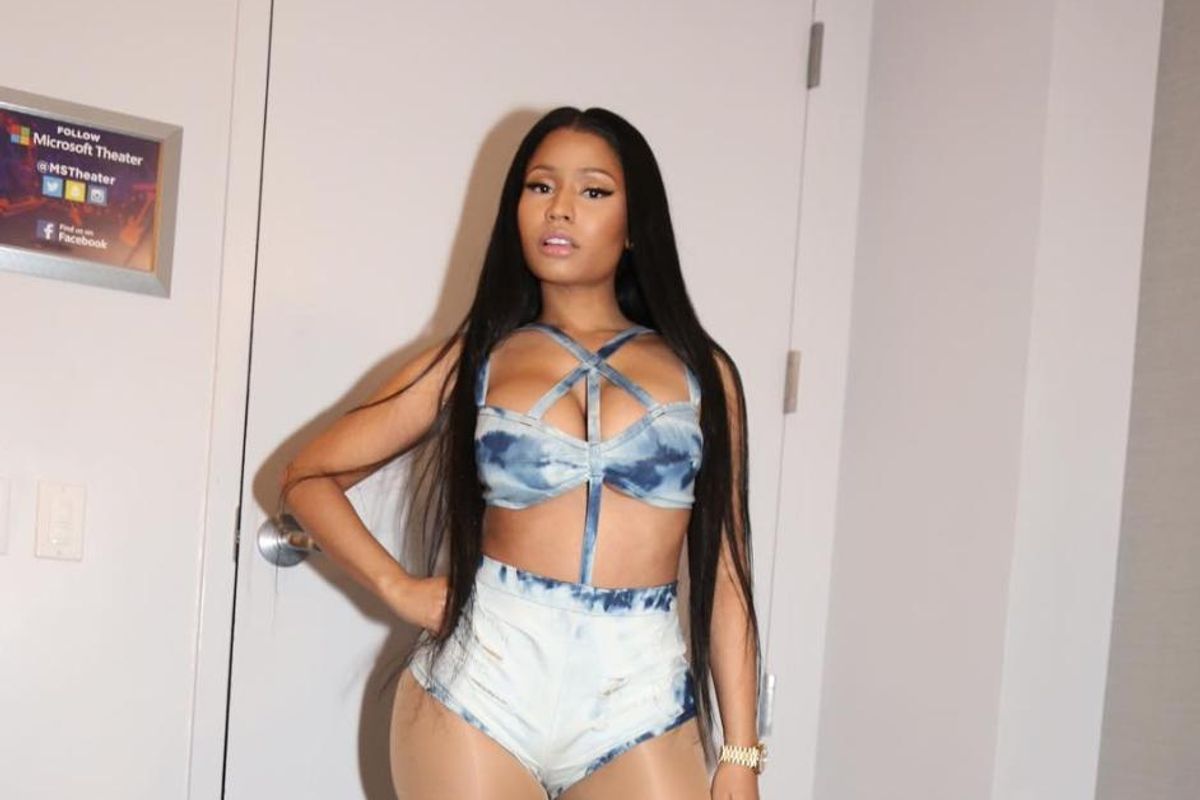 Last night, the AMAs was not only a happening spot for music, but fashion too. The biggest fashion star of the night was Gigi Hadid, who wore a whopping SIX haute couture outfits during her hosting gig. During the stint, she prominently wore Julian McDonald (twice, if we're keeping count), Atelier Versace (also two times), Roberto Cavalli, and Lebanese designer Nicolas Jebran. Whew! Talk about a closet, hunty! Other notable fashion moments came from Nicki Minaj, who showed plenty of skin during her performance of "Side to Side" with Ariana Grande. There was also Ciara, who proved maternity wear can be chic and glamorous with her spandex Roberto Cavalli getup. Some misses of the night... well... we'll get to that soon. Check out all of the hits and misses of the night below:
Drake's "Cruise Dad" Outfit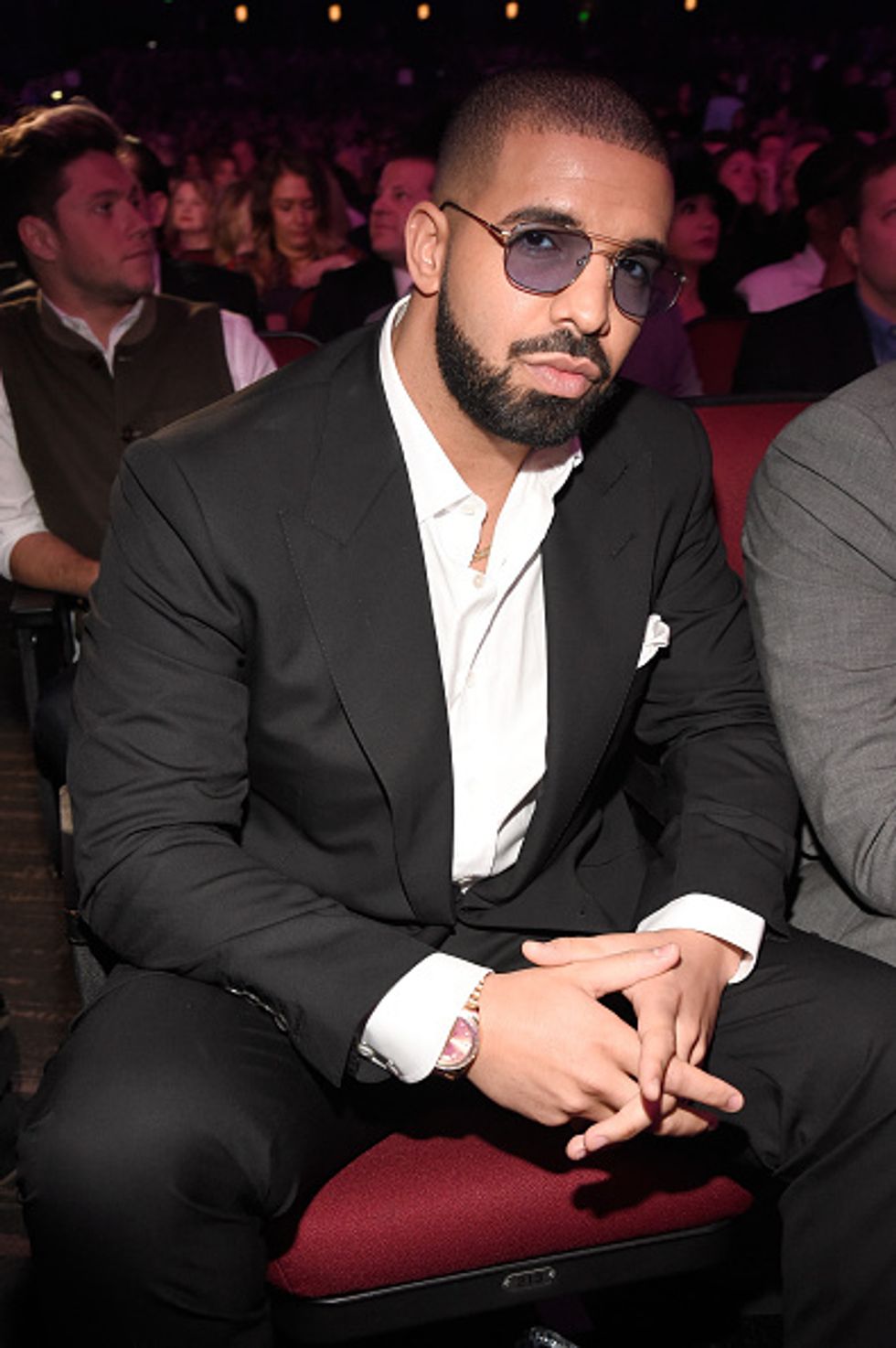 Getty Images
For some reason Drake is really sticking to his "rich suburban dad" look, which has endured since his sweatsuit-filled "Hotline Bling" video. For this AMA outfit, Drake looks like he belongs on one of those Tom Joyner Cruises with a cigar in one hand and a second-wife that's more than 20 years his former in the other.


Zayn Malik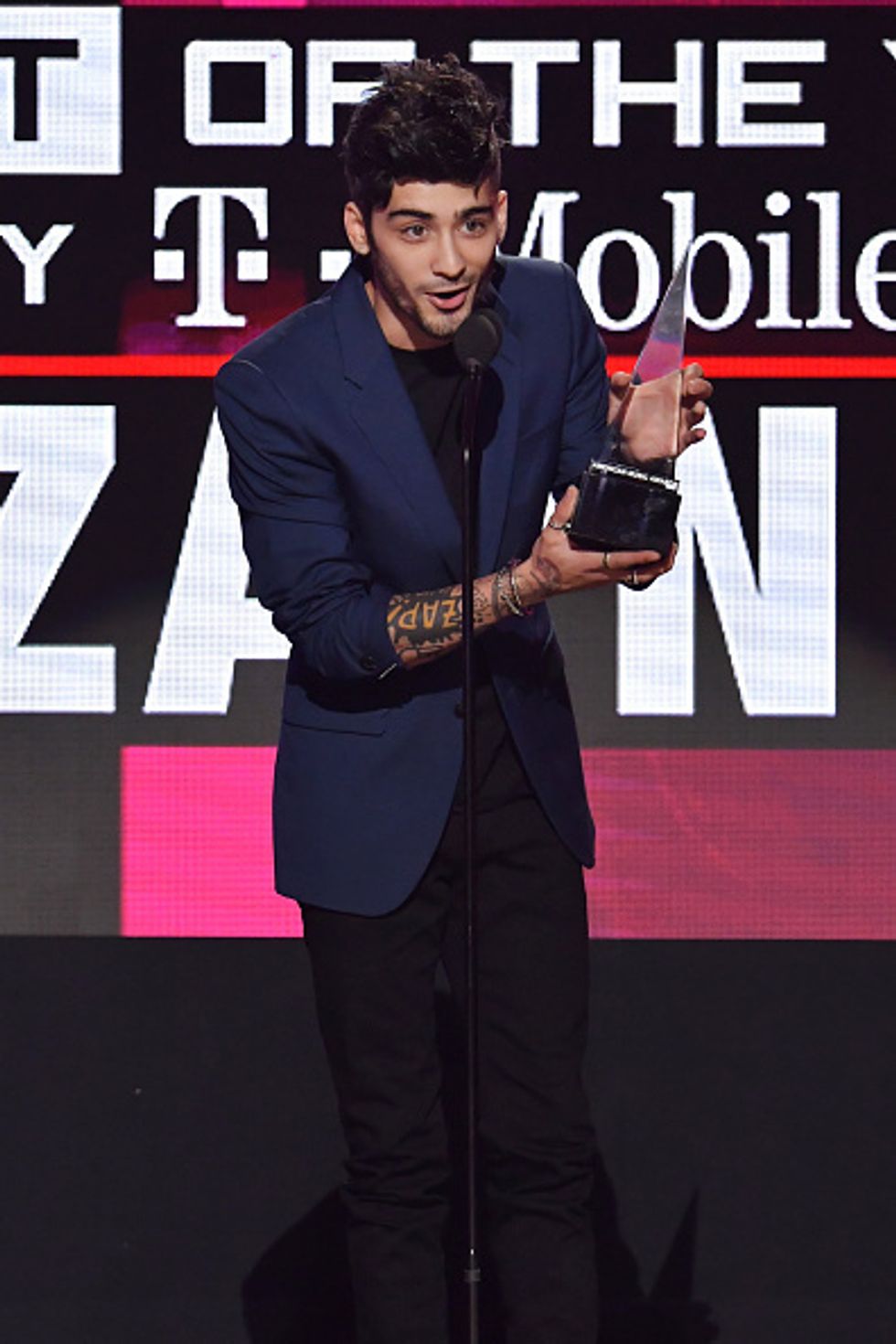 Getty Images
Zayn showed us all how to rock a slim-fitted suit with his Versace Royal Tailored Wool Suit (which retails for $2975). The look is the perfect mixture of youthful and "grown-man" for the 23-year-old.
The Best of Gigi Hadid's SIX Outfits

1. Roberto Cavalli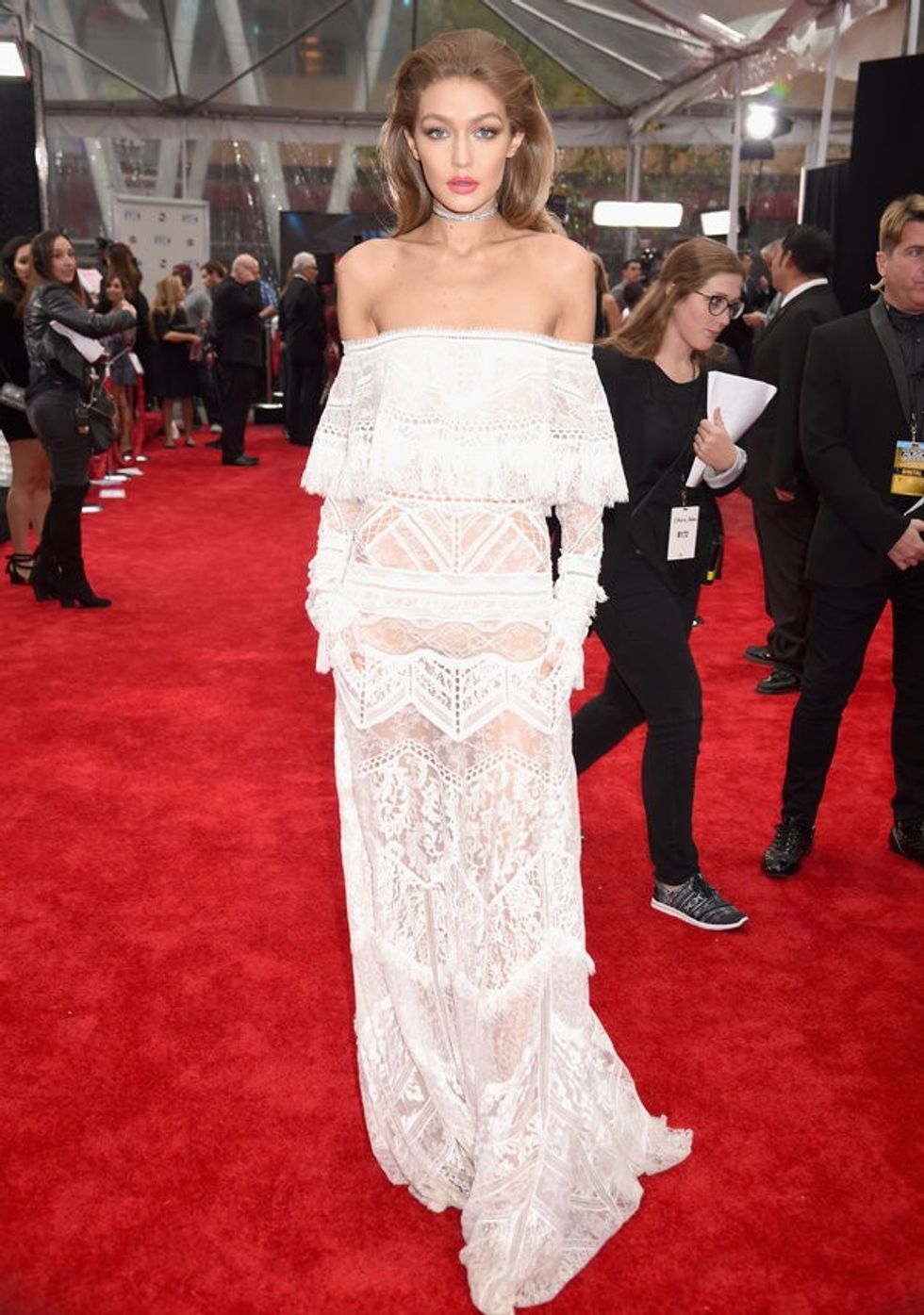 Getty Images
Gigi started off the night with a strong twist on two of the year's biggest trends: off the shoulder tops and chokers. Like only she could, Gigi found a way to turn the youth-centric trends into something glamorous and timeless.
2. Versace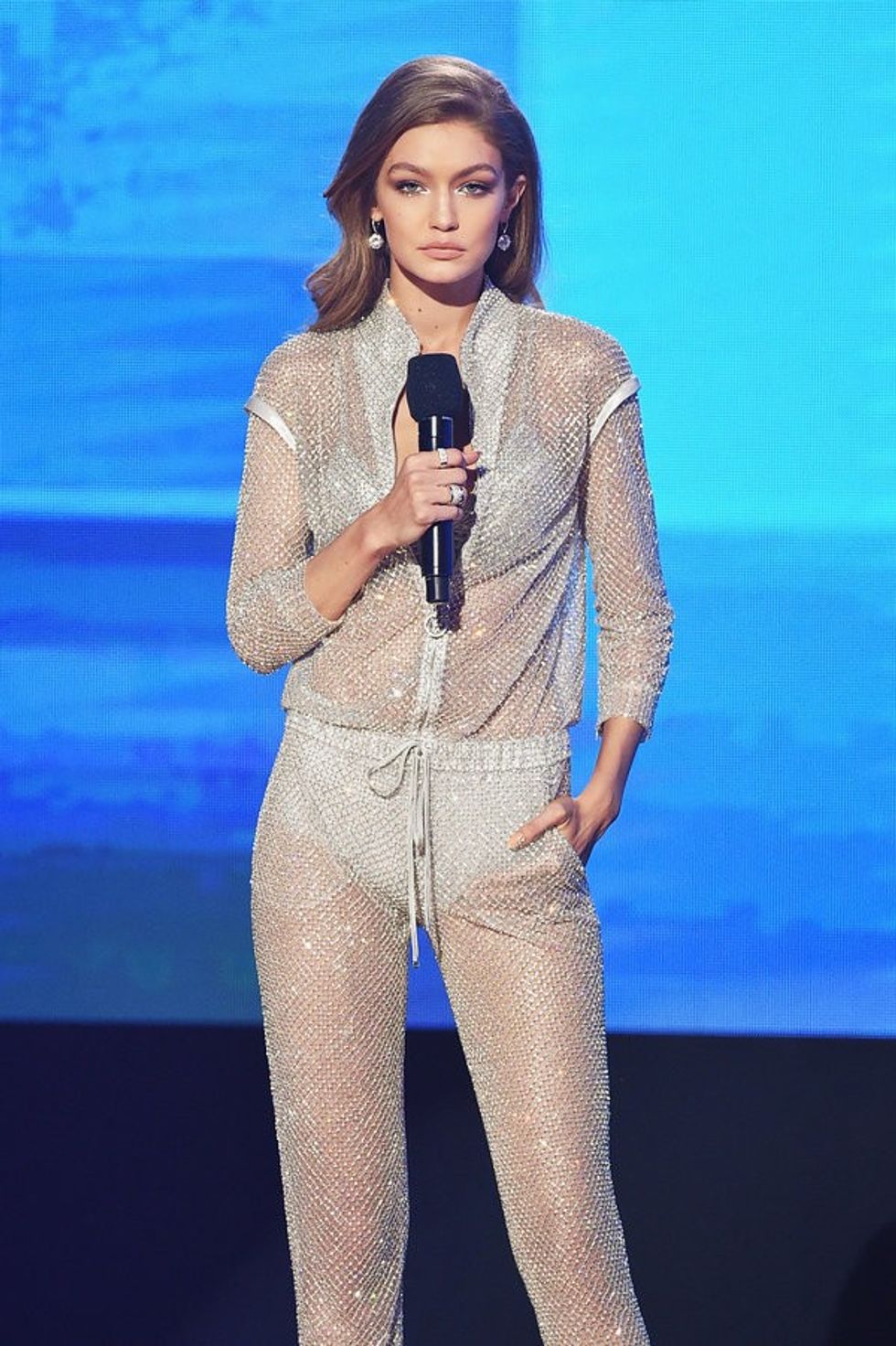 Getty Images
Sheer is a trend that needs to trickle its way down to fast-fashion ASAP. Hopefully after this little number Zara calls up its designers and whips together some affordable alternatives by... lets say.... tomorrow morning, please?
3. Julien McDonald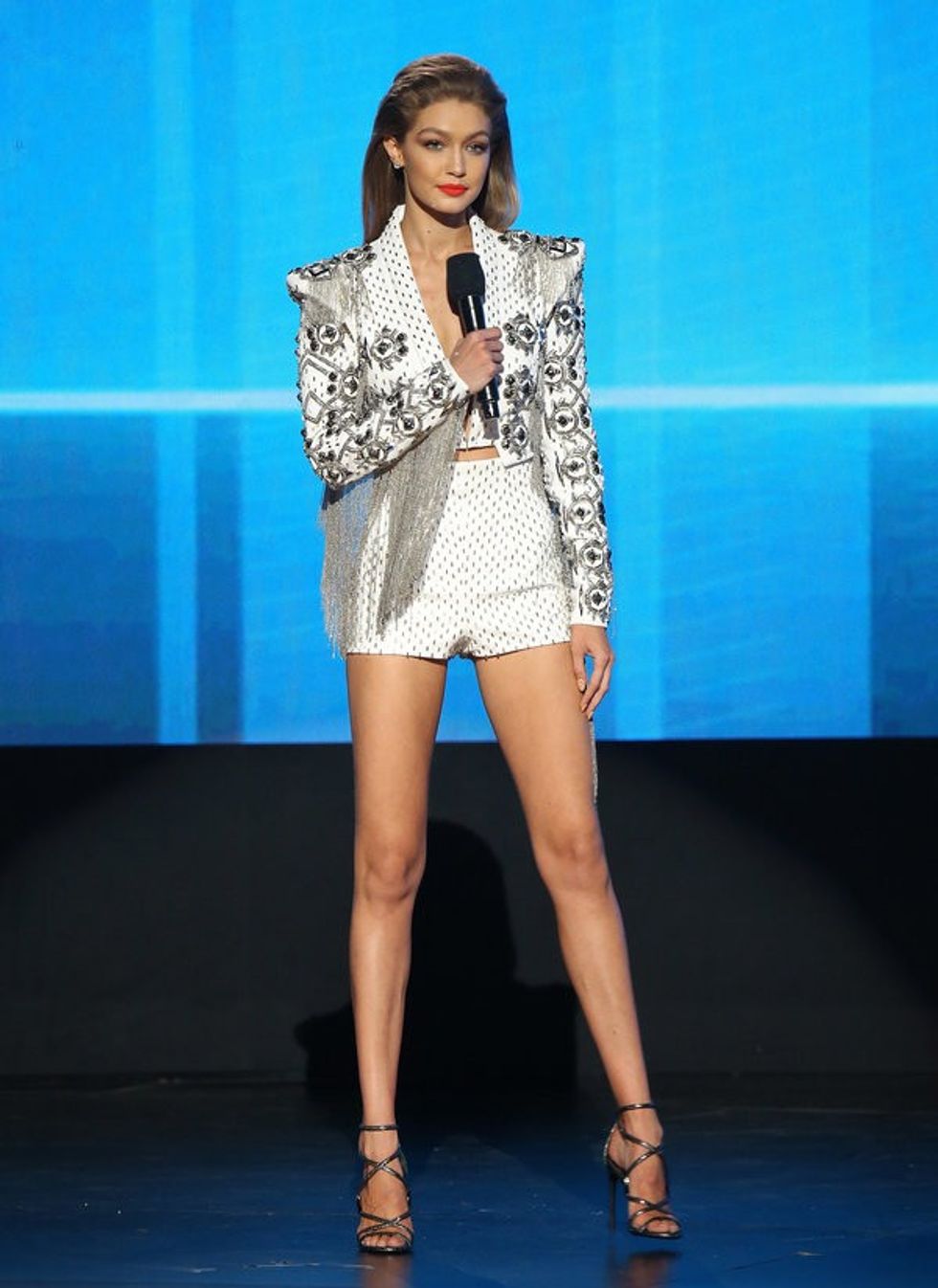 Getty Images
We're thinking Gigi took some inspo from Gaga's recent country theme and called up her stylist for a kewt jacket with mucho fringe.
The Worst (which is this Popduster's sole opinion):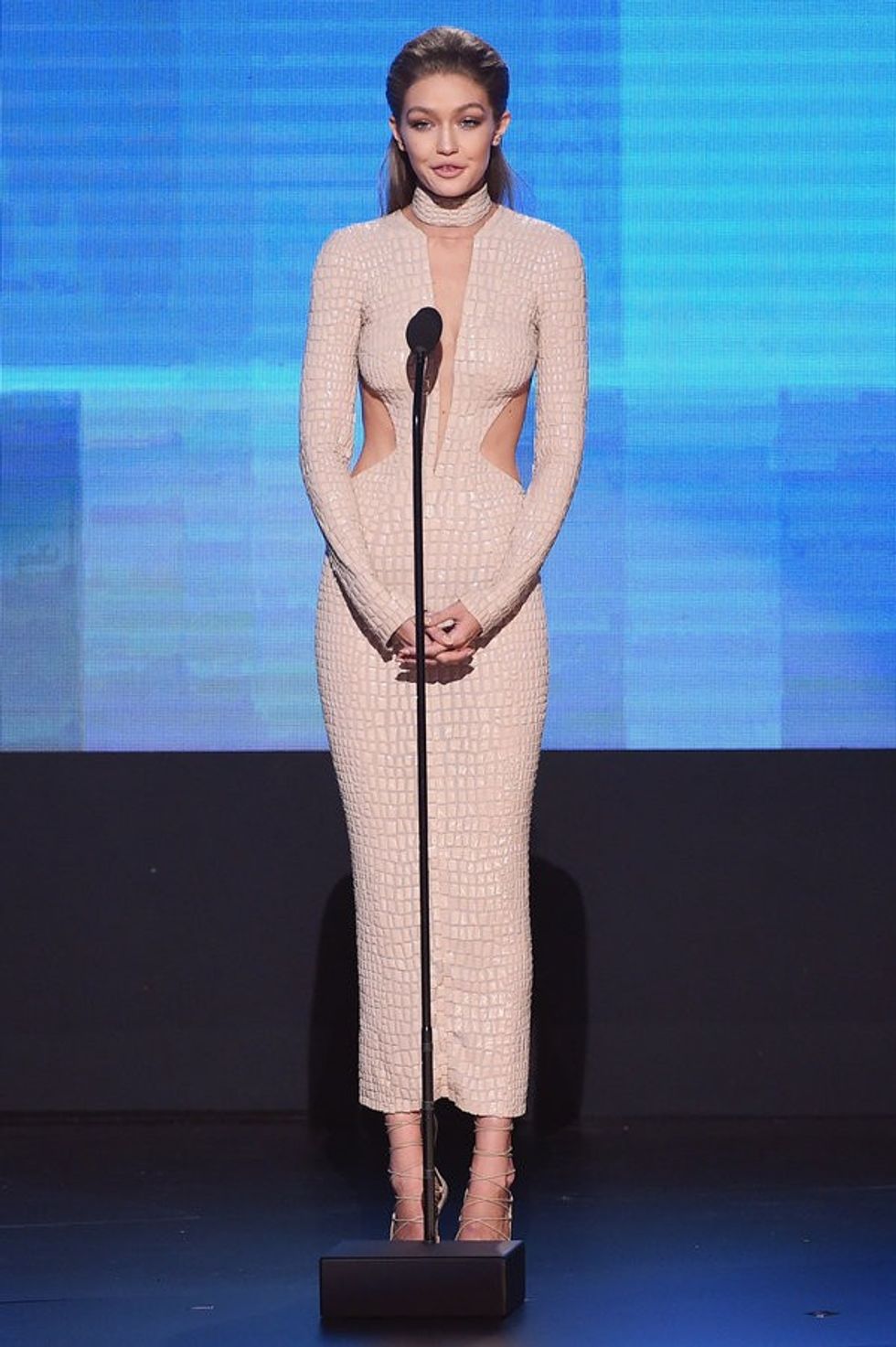 Getty Images
This Julien McDonald cut-out dress might be a little too mature for Gigi, who is only 21. The dress would look better on someone in their mid-40s. On Gigi, the dress hovers some weird line between First Lady wannabe and sex vixen.
Nicki Minaj

Nicki Minaj will never not look good in some kewt high-waisted shorts and a bra.
...I said what I said.

Tinashe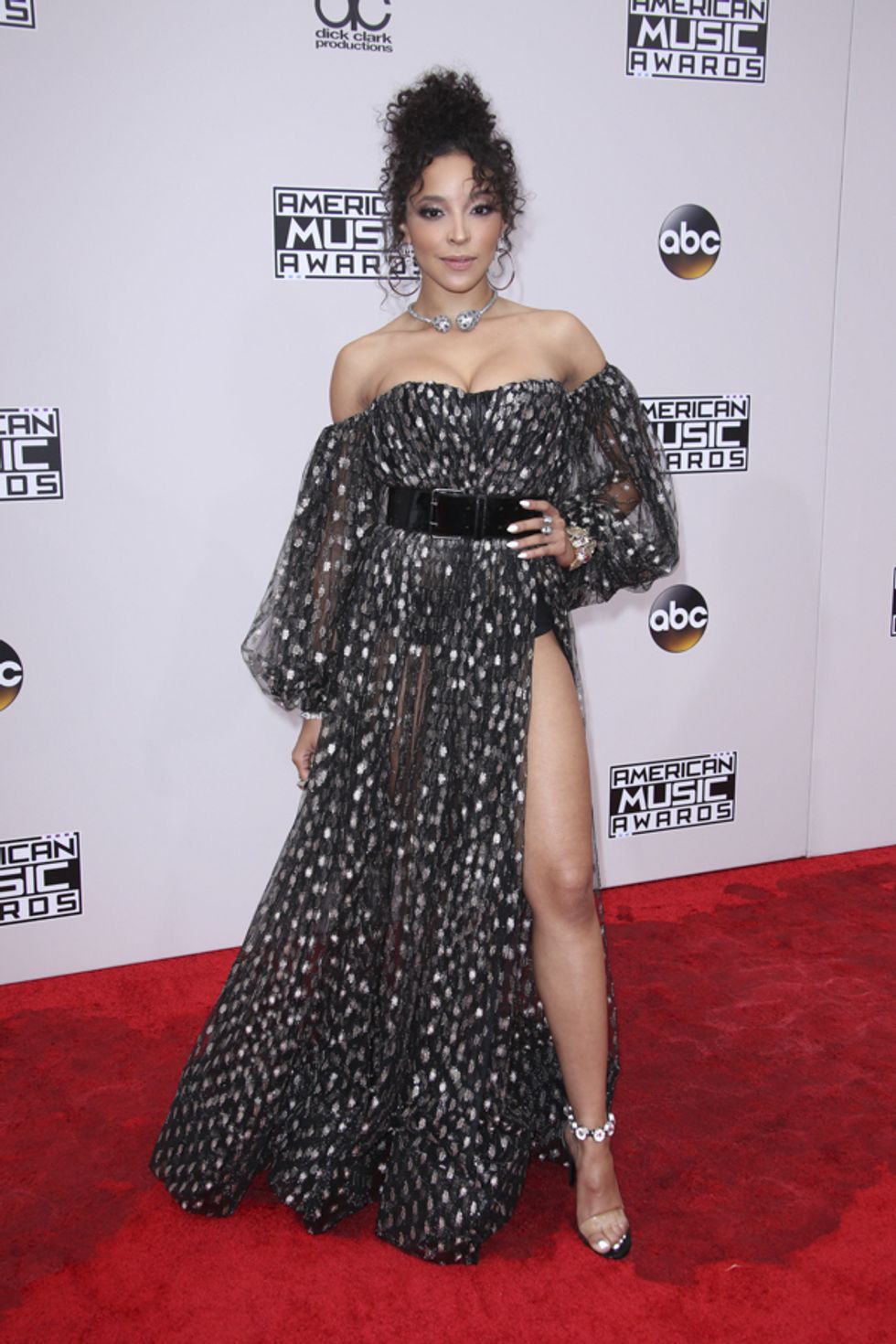 Fresh off the release of her new "Slumber Party" video with Britney Spears, Tinashe walked the red carpet wearing American designer Michael Costello.
Ciara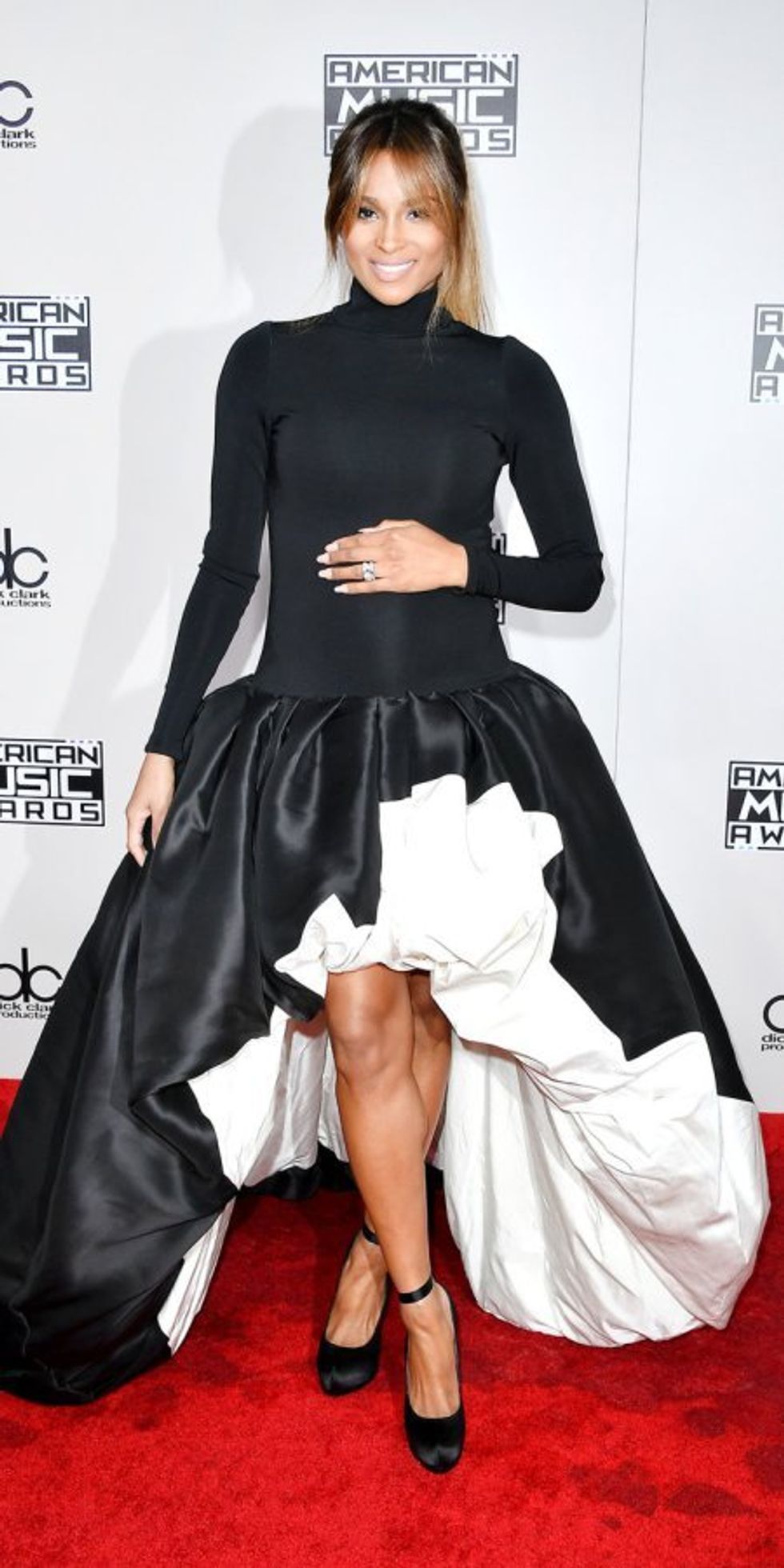 Getty Images
Ciara showed off her baby bump in a Roberto Cavalli dress. The singer is expecting her second child with new husband and star football player, Russell Wilson (she had her first child, Future Jr., with the rapper Future).