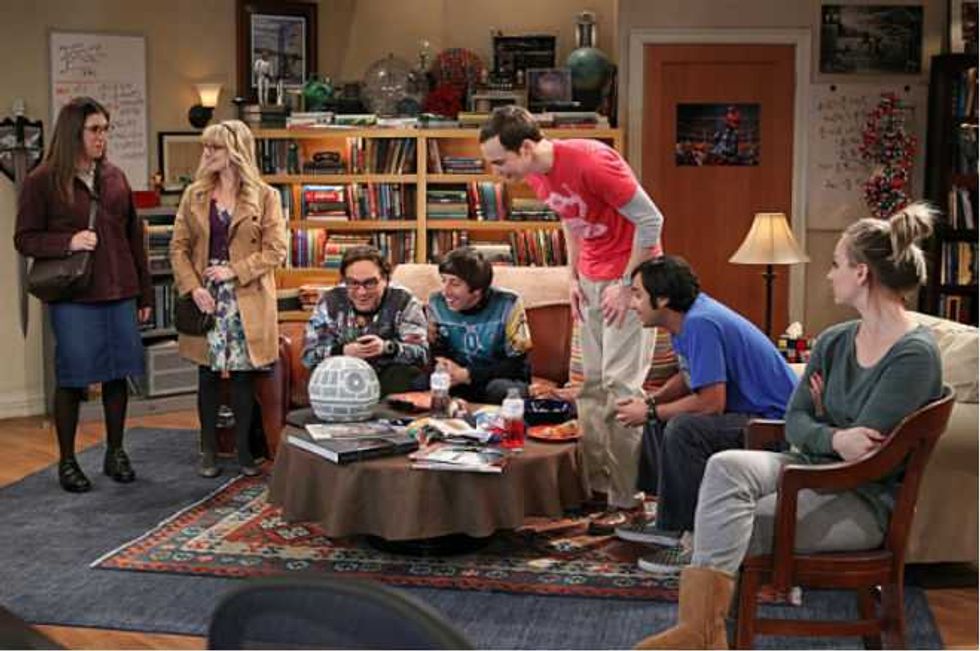 The Big Bang Theory continues to be one of the highest-rated shows on TV, so it's about time the cast got paid some serious moolah.
Kaley Cuoco, Jim Parsons, and Johnny Galecki are all signing new three-year-contracts for $1 million per episode, for the 72 remaining episodes expected from Seasons 8 through 10, according to Deadline.
The trio are currently earning $325,000, so this is a significant jump. All three will also get additional benefits like an increased ownership stake on the show, and when syndication is taken into consideration, they're looking at making at least $100 million each.
Not bad, eh?