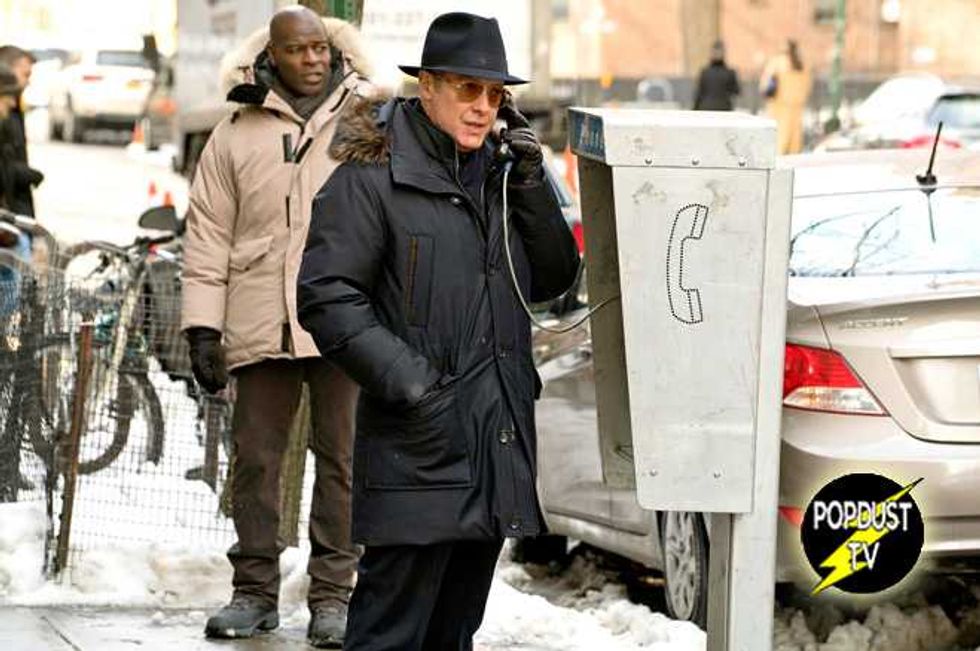 This week's resident bad guy on The Blacklist is none other than The Deer Hunter – someone Lizzie presumes to be a man who hunts other men in order to have dominance over the type of people who once dominated him.
She believes him to be a small, diminutive person who was once abused by a stronger, older man. Well, she's partially correct, because for the first time this week's blacklister is a woman! Woohoo!
This crazy lady hunts her victims with a CROSSBOW, and after she guts them she takes a single ceremonial bite of their liver. Yum. Lizzie's theories of a male serial killer are quickly shoved aside when one of her students points out that this person is not actually the original killer at all, but a copycat. And it's Red who points out that she's a chick.
Lizzie realizes that the copycat is targeting men who beat their wives or girlfriends, and all of those women had visited the same victims support group. Hmmm. The Deer Hunter catches on to what Lizzie is up to and kills the wife of her most recent victim to keep her from talking.
At one point, Lizzie gets too close to figuring things out so The Deer hunter bashes Lizzie in the head with a shovel and hangs her up on a harness in the basement.
During this pseudo torture session, The Deer Hunter confesses that she is in fact a copycat. It was her husband that was the original killer, but she killed him with a crossbow and took over his killings…only she specifically began targeting abusive men. Eventually Lizzie sweet-talks her a little closer and manages to get this lunatic in a head lock with her legs, but before she can suffocate her to death Ressler rushes in and saves the day.
After that brush with death, Lizzie meets with Red and decides to tell him she has The Fulcrum. She demands to know what it is but Red's like, "Uh, no." So Lizzie's all, "TTYL dick."
What did you think of The Blacklist? Sound off in the comments below!