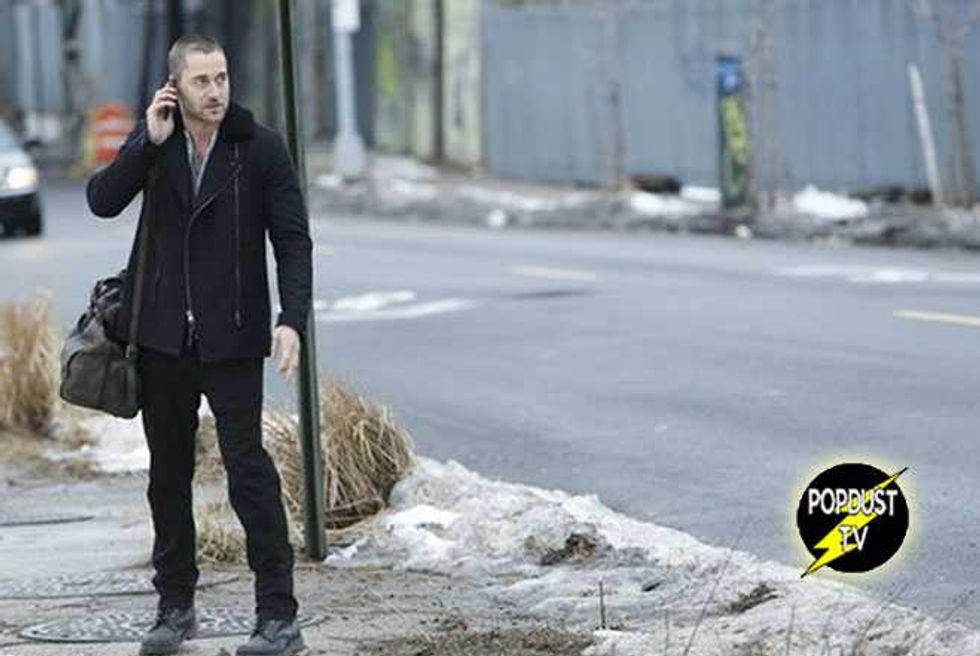 On this week's episode of The Blacklist, blacklister #97 is a group called "The Longevity Initiative," a group that is doing illegal experiments while trying to find a way for humans to live forever.
According to Red, the group is has moved on to human trials and is trying to dispose of the bodies from the failed experiments.
Red tells Lizzie to talk to a billionaire by the name of Roger Hobbs who supposedly funds The Initiative, but when she does he obviously denies that he has anything to do with it.
Back at headquarters, the medical examiner tells Lizzie and Ressler that the bodies that were recovered from the groups truck were definitely being experimented on and that they were all mentally handicapped.
They go to a home for the mentally challenged and speak to a mute man who is able to get across to them that the person kidnapping all the disabled people is a man named Lloyd—whom, through the power of ridiculous TV FBI investigation, they determine is on his way to Canada.
They catch him and he eventually gives up his boss named Powell. When they raid Powell's lab they figure out that this lunatic is injecting jellyfish cells into people's brains!
We find out later that he's doing these experiments because his fiancé is mentally handicapped and he's trying to cure her brain damage. Awww! Powell tries to escape Lizzie and Ressler with his fiancé, but Red corners them and takes off with Powell in his car.
Red tells Powell that he's not going to kill him, but that he actually needs his help. He wants Powell to focus his research on memory extraction so that Lizzie can remember things that happened on the night of the fire. Powell says that he can't do that and that his research was really only focused on repairing damaged brain cells, but he lied and told the billionaire Hobbs that it was an immortality serum so that Hobbs would keep funding him. That's actually brilliant. But then poor Powell admits that his research is bullshit and he kills himself with a gun.
And let's not forget about our man Tom Keen. He's with The Major trying to get his ass out of the DC because some bad people are after him. But The Major isn't really there to help him. He points a gun and Tom and tells him that he really screwed up by falling in love with Lizzie, and for that he's going to die.
Just then, the driver of their car is shot by none other that Tom's German gang—only they're there to kill Tom too! They tie both Tom and The Major up with full intent of torturing them until they tell all their secrets. Tom doesn't give a f*ck, not even when they threaten to pull his lungs out through his back. SERIOUSLY?! But they finally get Tom's attention when they pull out a photo of Lizzie from his wallet.
That's all it took for Tom to sing like a canary! He tells Elias (the gang boss) that he infiltrated his gang to find out who in the gang killed a woman named Sarah Hastings because someone wants her death avenged. He also tells Elias that if he leaves Lizzie alone, he'll help them find out who wants Sarah avenged. Deal.
Later we see that somehow The Major escapes the Germans too. He gets on the phone and tells someone that Tom needs to be found at any cost because he's gone rogue and is doing some damage by trying to protect Lizzie.
What did you think of this week's episode of The Blacklist? Sound off in the comments below!