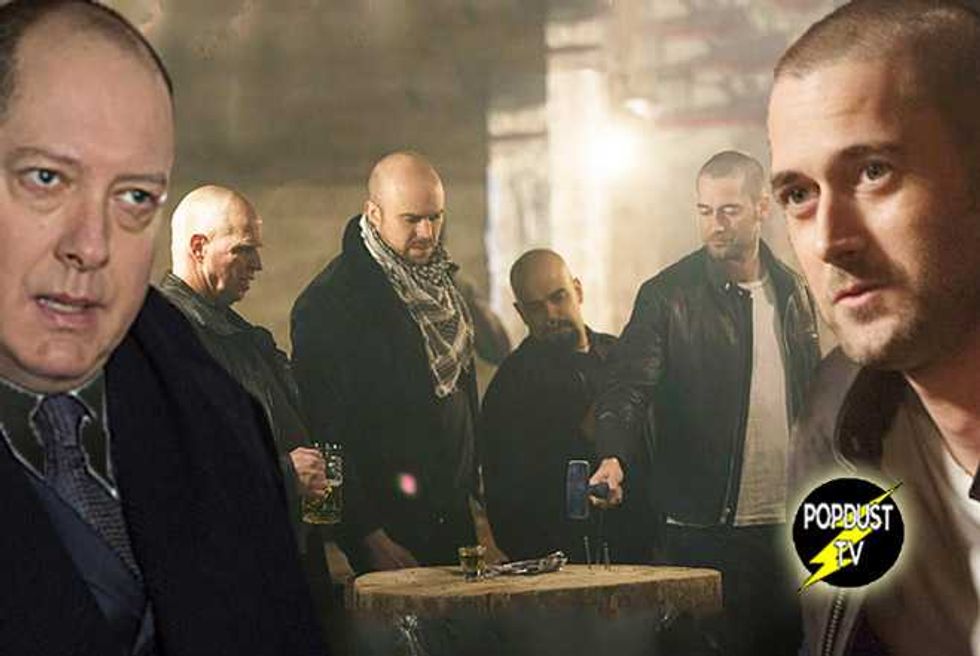 On this week's episode of The Blacklist, all the drama with the murder of the harbormaster came to a head, and Lizzie was forced to testify in court. The FBI and the Attorney General tried to get the case thrown out, arguing that it was a matter of national security, but that didn't go so well. The judge decided that he wanted to meet with Lizzie to get the full story before he decided keep things hush hush.
Lizzie then went into her whole life story for the past 3 seasons—literally. She explained to the judge how she met Red and her husband Tom, and how her team had taken down blacklister after blacklister. She even went into detail about the Fulcrum and about how Red might possibly be her father. Seriously Lizzie? You think that's pertinent information for the harbormaster murder? Also, this judge is waaaay too interested in Red.
Anyway, the judge had a hard time believing what Lizzie is telling him, so he brought in Cooper to vouch for her story. The only problem was that earlier, Cooper told Lizzie that if it came down to it, he would not perjure himself. But he did in fact commit perjury when he corroborated Lizzie's lie about one of the FBI's targets murdering the harbormaster instead of Tom.
Smart lie, but just after Lizzie left the judge's chambers, the cops showed up with a shell casing that came from Lizzie's gun. Well shit.
While all this was going down, Red was hard at work trying to locate someone called The Major. This guy trained other young men to be killers, and one of those young men just happened to be Tom. Red thought that if he can find The Major and exploit some of his secrets, he might be able to find Tom and get him to clear Lizzie's name.
Using very "Red" methods, e.g. kidnapping and wicked threats, he tracks down The Major who of course turns out to be someone Red knew—a man by the name of Bill McCready. Eventually McCready told Red where Tom could be found. Hello, Deutschland!
What did you think of this week's episode of The Blacklist? Sound off in the comments below!