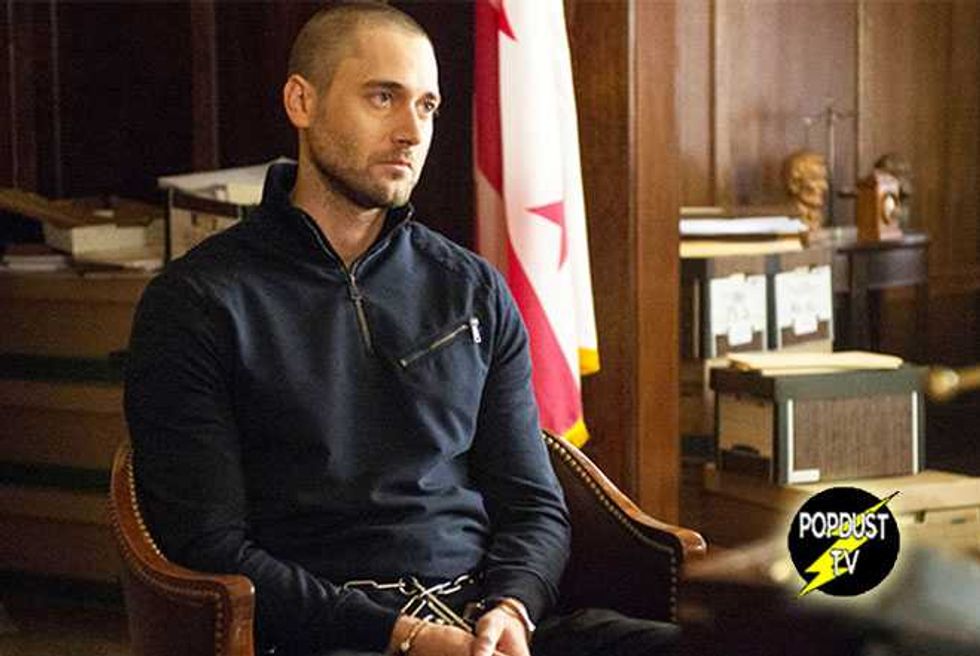 Minds were blown on The Blacklist this week when we found out from Red that Tom Keen is blacklister number 7.
Number 7 people!!!! That's literally the highest ranked blacklister yet.
Well, naturally Red did it. He found out that Tom infiltrated a drug cartel in Germany, so he and Ressler took off to find him. The way Red's mind works is amazing. He notified the German police that there would be a shipment of illegal weapons at the airport which they confiscated, and one guess who's weapons they were.
Red then met with an acquaintance named Franz who arranged for the shipment and he convinced Franz to let him deal with the drug cartel (and Tom) who wanted the weapons. When Tom showed up, he was shocked to see Red. Red told him that Lizzie was in deep shit and needed his help to get out of it, but he informed Red that Lizzie was on her own.
Just then, the rest of the gang walked in and Red royally fucked Tom by identifying him as a police informant. Cue bullets flying all around. Every single gang member was killed but Tom escaped and Red seemed satisfied that he delivered his message.
Back at the FBI, things were not looking up for Lizzie. Cooper is pissed that he had to lie for her after he said he wouldn't. As they were arguing, Cooper collapsed and was taken to the hospital where the doctors feared that his brain tumor was getting worse.
Lizzie was left to face the music with Judge Denner all on her own, and just as he was getting ready to throw the book at her, the guards walked in with Tom in handcuffs and he confessed to killing the harbormaster. No freaking way.
In chambers, Tom and Denner have it out over the real story and whether or not Denner would charge Lizzie with additional crimes. Eventually Denner returned to the courtroom and announced that he would not be requiring Lizzie or Cooper to testify as a matter of national security.
Lizzie was concerned about what would happen to Tom but was informed by Tom Connolly that "there's no Tom Keen in federal custody."
That sneaky spy!!!!!!! The fact of the matter is that Red knew that the government would let Tom go, but he didn't care as long as it meant that Lizzie was OK.
What a sweet, loving criminal!
What did you think of this week's episode of The Blacklist? Sound off in the comments below!