A.K.A. "What Ever Happened To Beyoncé's Dog?!"
Everyone loves puppies! Celebs' pets seem to live lives just as glamorous and pampered as their owners. There's Miss Asia Kinney, the french bulldog of Lady Gaga, who has modeled for Coach and has an Instagram account with over 235,000 Instagram followers. Then there's Neville Jacobs, a true fashion icon in his own right. The bougie bull terrier has a high-fashion wardrobe and even had a book of photographs released this year. So, it's only naturally that we provide some coverage to the high-caliber pets in the popsphere. We've rounded up our favorite pop-star pets:
Munchie, Owner: Beyoncé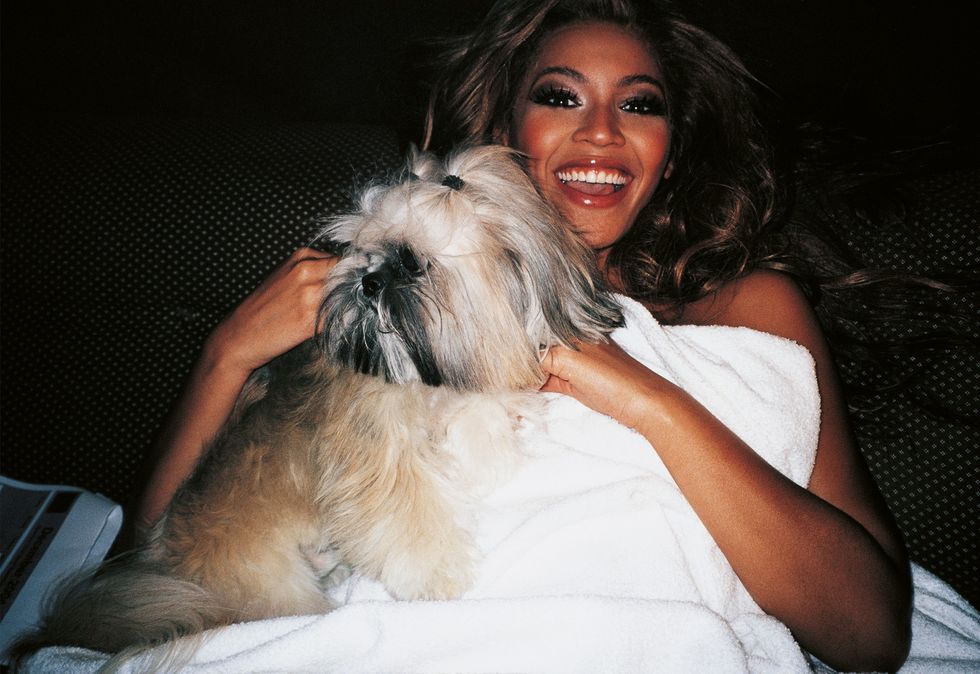 Mario Testino
Just like his mother, Munchie was always an elusive figure. Very little is known about the dog, not even its gender. The shih tzu was spotted with Queen Beyonce from the years 2004-2006, before mysteriously disappearing from the spotlight. Little known fact: Beyoncé appeared on the cover of Animal Fair with the dog.
"The rep calls Munchie a pampered pooch whom everyone adores and says that Beyoncé and her cousin (the pup's main caretaker) are still crazy in love with him," PETA reported. Because they travel quite a bit, Munchie is usually left with family or friends—never at the record company."

In September Beyoncé was spotted walking a new dog with her daughter Blue Ivy. But that still doesn't answer our question.... What happened to Munchie? #JusticeForMunchie
Asia, Owner: Lady Gaga
Lady Gaga's dog Asia has become a pop star in her own right. The french bulldog starred in a Coach's Fall 2014 campaign, rocking some pearls and serving serious face.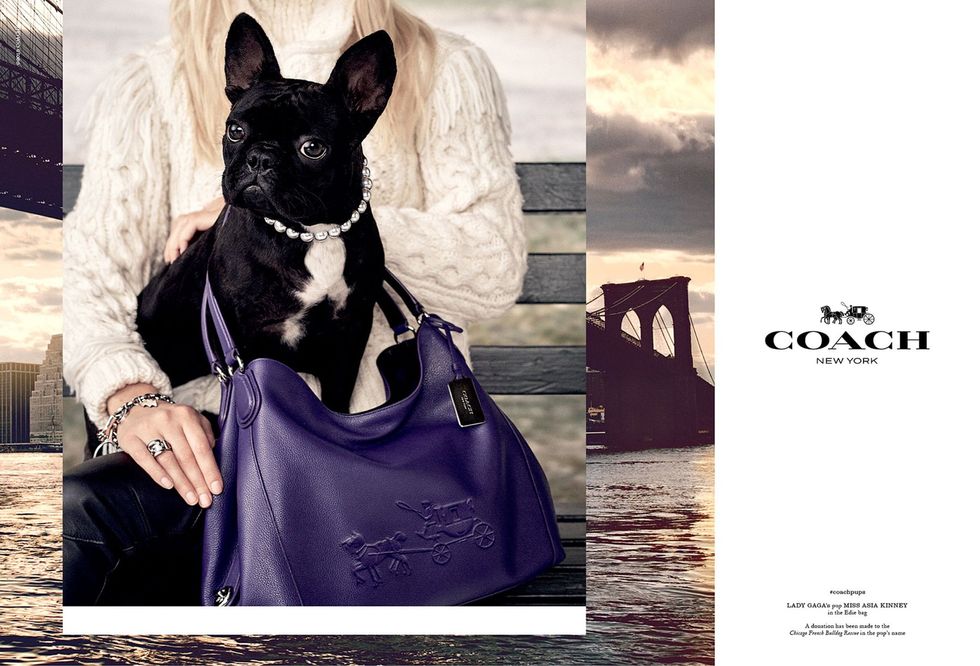 Miss Asia even runs her own Instagram account (*wink* *wink*) commonly writing about how much she misses Mother Monster whenever the singer is on the road and performing sold out shows.
Neville, Owner: Marc Jacobs

Neville Jacobs is more glamorous than you or I could ever hope to be. The dog has appeared on Vogue, Dazed, and Paper Mag and had a coffee table book of portraits by Nicolas Newbold released this year. Plus, his four-legged wardrobe is v haute couture, made by his daddy, fashion designer Marc Jacobs.



Normie Jenner, Owner: Kylie Jenner
Normie has made some pretty frequent appearances on Kylie's Instagram this past summer, but hasn't really been seen or heard from lately. Where's Normie? As Bustle throughly chronicled, many of the Kardashian's pets have a tendency of disappearing, dying, or simply never being heard from again. #JusticeForNormie

Chub, Owner: Gigi Hadid
Unfortunately, Gigi's beloved cat passed away earlier this year. She shared this beautiful pic of her and boyfriend, Zayn Malik, all one big happy family together.
Barbie, Owner: Miley Cyrus
Miley is seriously close to owning a farm of animals. The pop singer already has over 6 dogs and cats to her name. She shared this picture of Barbie the Beagle to speak out against testing on animals. We're guessing that means she's a big fan of the plot-line of Legally Blonde 2: Red, White, and Blonde.
Pig the Pig, Owner: Miley Cyrus


Miley has a pig that she loves to feed vegan bacon and dress up in bacon costumers for Halloween. Its original name was Betsey Sue, but Miley soon changed it to the more apt, and to-the-point name of: Pig.
Esther, Owner: Justin Bieber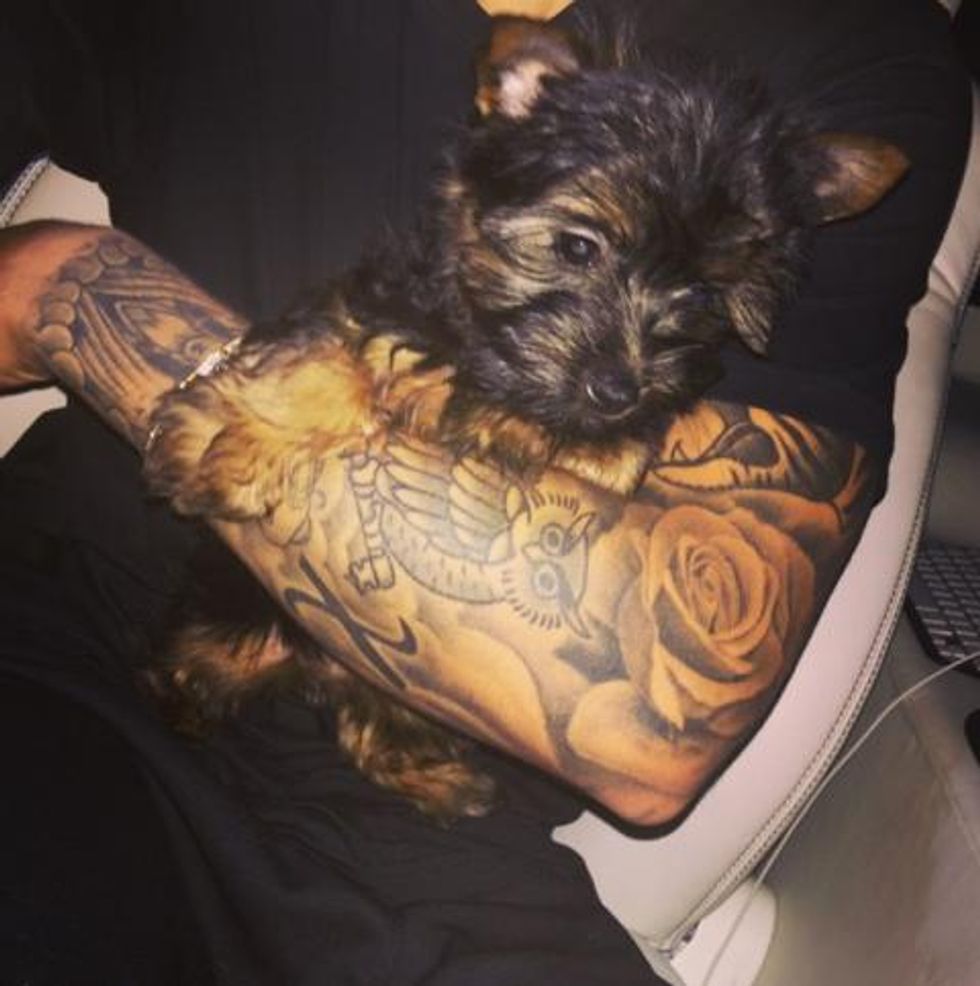 Despite his ongoing "bad boy" image, Justin proved he still has a soft heart when he got this adorable yorkie.
Justin & Esther... did you mean two puppies 😍 pic.twitter.com/IODT5BploQ
— Justin Bieber (@stillkidrauhl) April 3, 2015