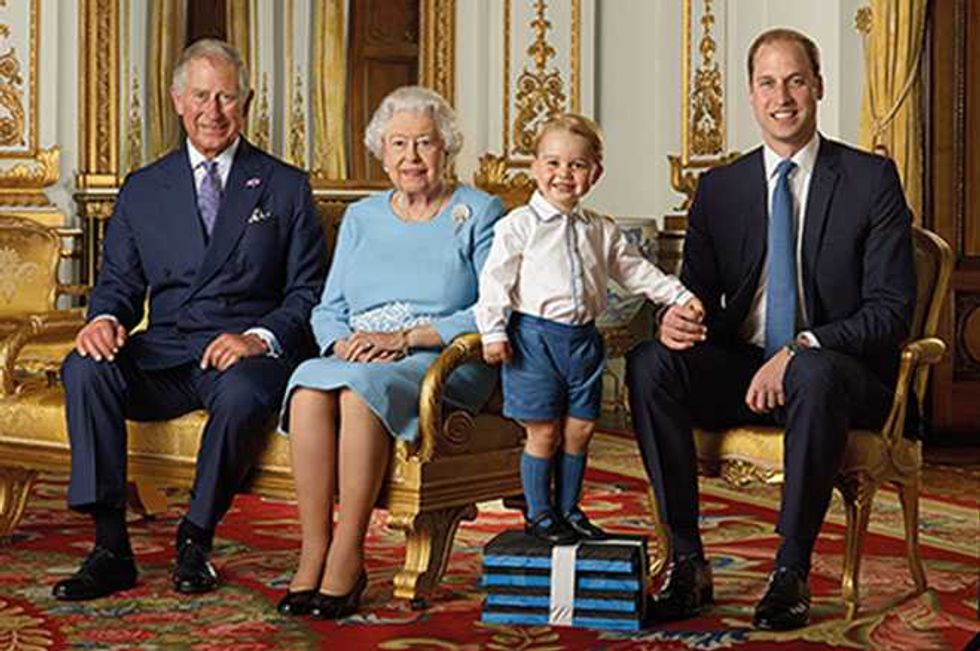 A cute little Prince George stamp of approval for his 'Gan-Gan'...
Queen Elizabeth II celebrates her 90th birthday tomorrow, and the UK Royal Mail have released a new set of stamps in her honor.
It features all four of the current and future monarchs, including two year old Prince George, in what will be the first of many stamps bearing his image.
The photographer, Ranald Mackechnie, was faced with the challenge of getting a photo with not only all four of the subjects together and looking good, but the shot also needed to be divided into separate pictures of each royal head for individual stamps.  This proved a bit of a problem as it meant that little Prince George had to stand alone, and obviously he's considerably smaller than the rest of the group...
The solution was to stand the young prince on a stack of foam blocks, bringing him up to roughly the same height as his father, grandfather and great-grandmother. He certainly seems very happy with the situation—what two year old doesn't love climbing up on blocks and posing for the camera?
The resulting picture is adorable. He's grinning proudly in his cute little royal outfit with his cute little red cheeks.  He's just so engaging, and according to those at the shoot, was incredibly well behaved.  He'll certainly have to get used to when he's King—Queen Elizabeth has appeared on an incredible 200 billion stamps in her 63 year reign and sat for 129 official portraits!
If you are an avid stamp collector or a royal lover or you just don't have anything better to do with your cash, you can buy the new commemorative stamps here!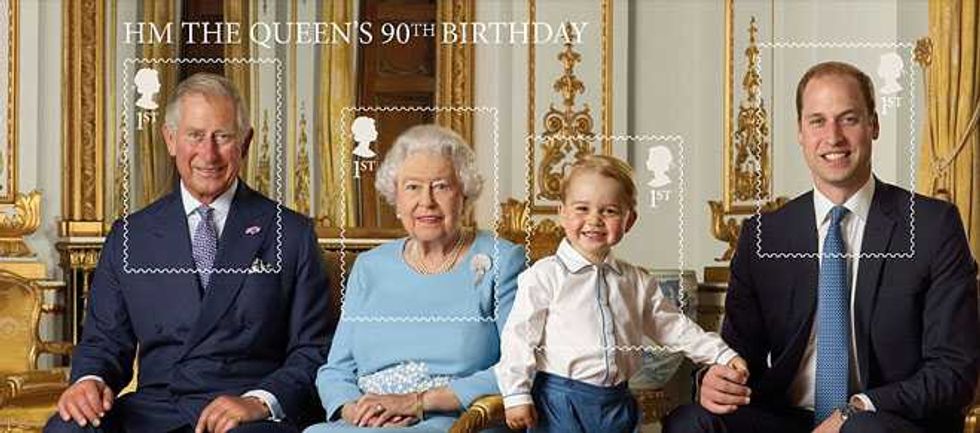 The individual stamps from the whole shot.