Dr. Squatch's new limited edition collection is finally here: The Galaxy Bundle! With Area 51, Mars Bar, Moon Rock, and the NEW Black Hole, you get to explore fresh scents that take your shower experience to a whole new level, so make sure to stock up fast.
Their bar soaps are made to last with natural ingredients that make you feel and smell your very best. And now, for a limited time only, you get to try the brand that has changed men's hygiene routine for good but with an intergalactic twist.
Here's everything you get with Dr. Squatch's Galaxy Bundle: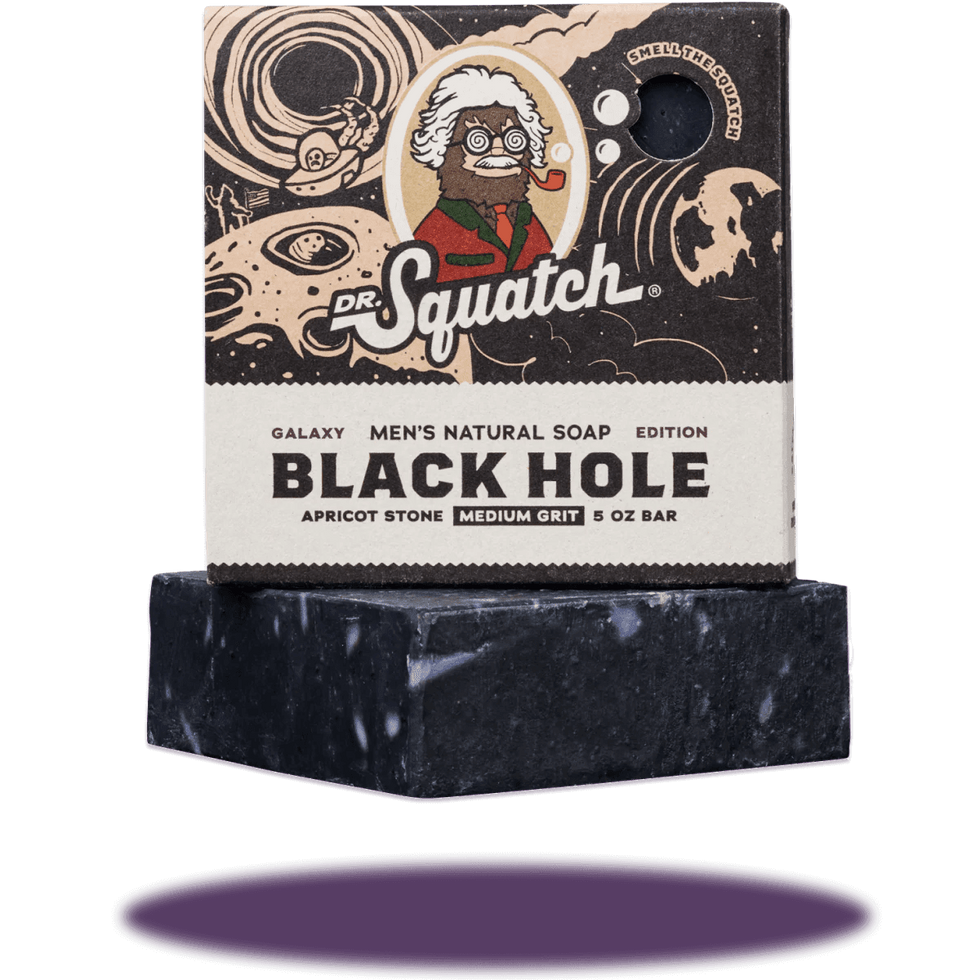 Description: Dark, Enigmatic, & Irresistible
Scent: Dark Matter
Grit: Medium
Featuring:
Apricot Stone, Wild Plum Oil, Black Tea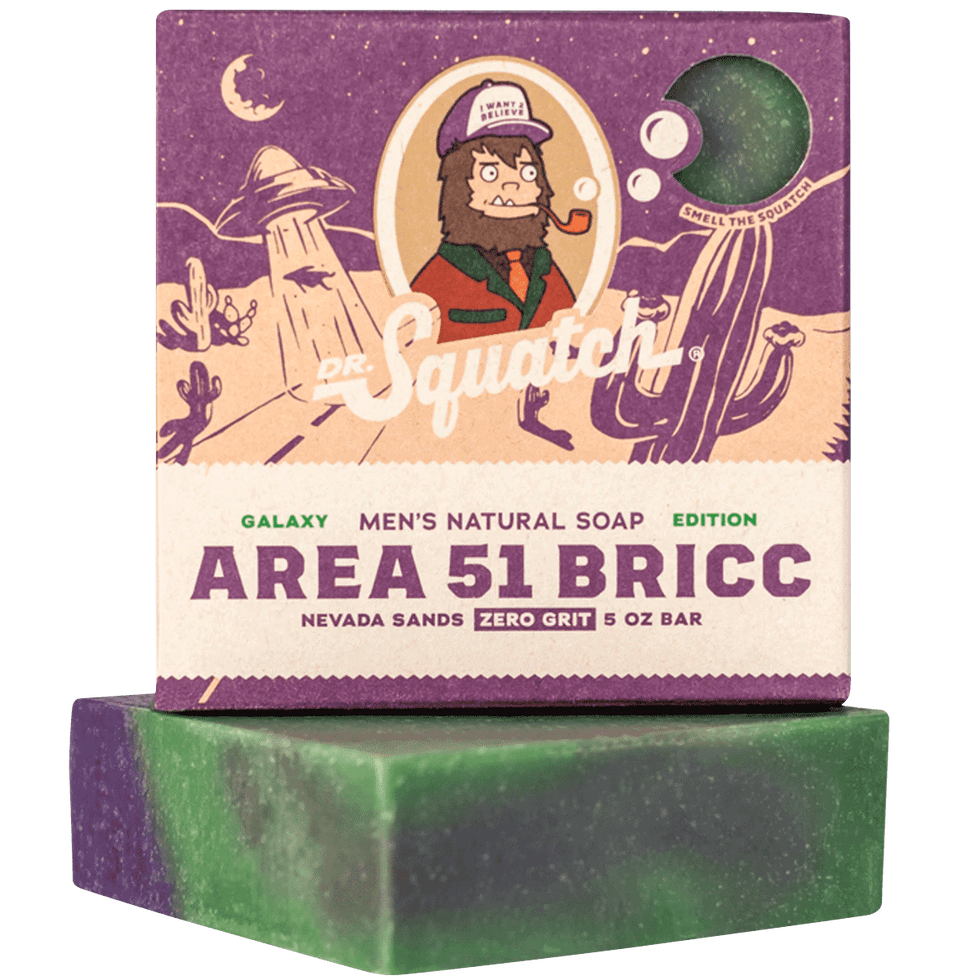 Description: Fresh, Prickly & Intergalactic
Scent: Confidential
Grit: Zero
Featuring:
Desert Sand, Cosmos Seeds, Prickly Pear Cactus Oil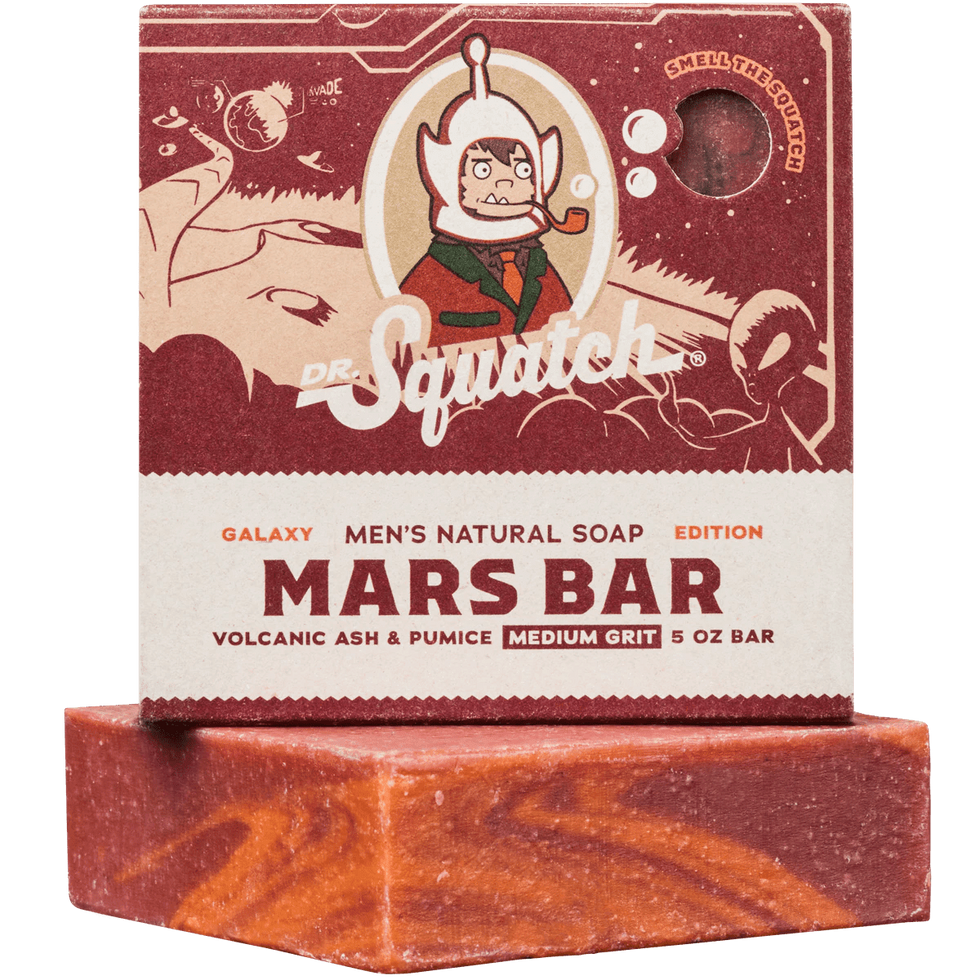 Description: Energetic, Explosive & Rugged
Scent: Cosmic Spice
Grit: Medium
Featuring:
Volcanic Ash, Pumice, Activated Carbon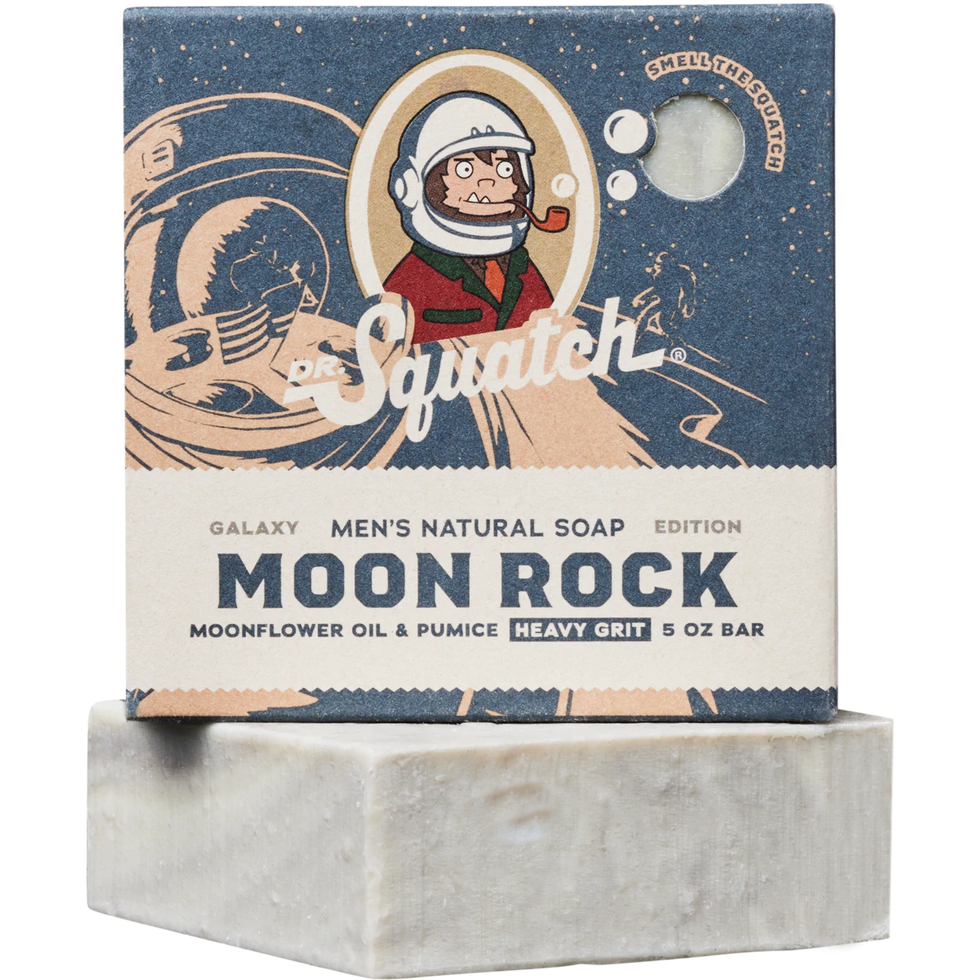 Description: Adventurous, Mysterious & Brave
Scent: Space Cowboy
Grit: Heavy
Featuring:
Moonflower Oil, Pumice, Wolf's Bane Extract
Not only is a Dr. Squatch's Soap Bar made without chemicals and synthetic preservatives, but you can get it delivered right to your door. Plus, save when you bundle! Get one bar of soap for $8 or bundle up and get all the scents for only $28!
Dr. Squatch's mission is to develop products that help guys feel great and smell even better. Dr. Squatch has a line of equally amazing deodorants, shampoos + conditioners, beard oils, and more so your personal hygiene is covered from A to Z.
Order now and get the Galaxy Bundle while you still can (they're known to sell out quick)! You can thank us later ;)