WHAT'S TRENDING
Kim Kardashian's life in selfies.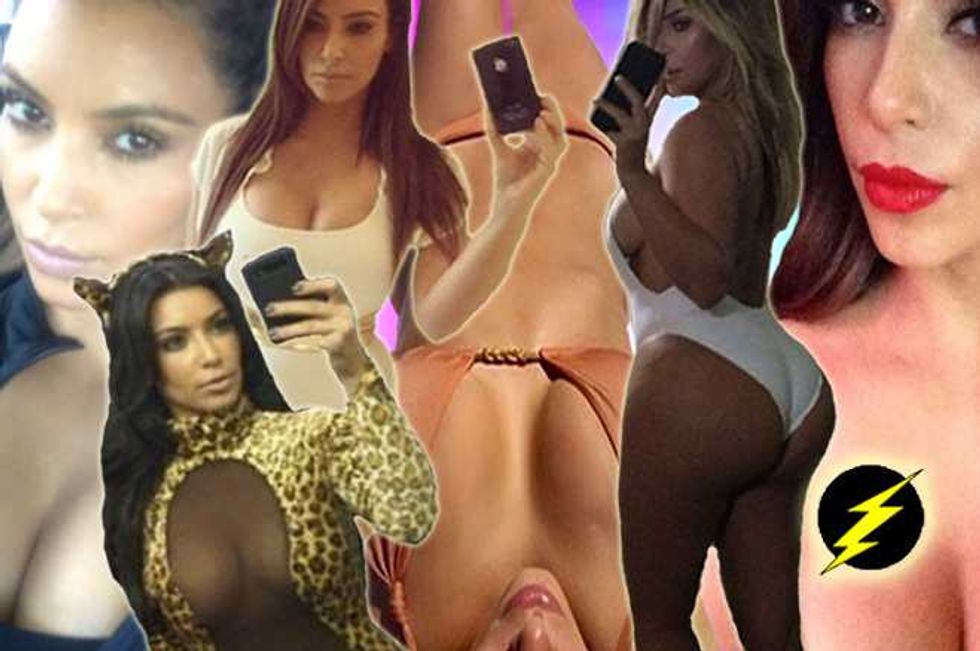 From the critically acclaimed 2007 Ray-J sex tape that launched her career—in addition to those of the rest of the camera loving Kardashians—to her laid bare Playboy spread back in 2007; to a zillion and one scantily clad lad mag photo shoots; to her long running E! reality TV show and its multiple spin-offs; to that infamous Vogue cover with now hubby Kanye West and the couple's baby daughter, North West… sometimes it feels like there is truly NOTHING of Kim Kardashian that we haven't seen multiple times over already.
However, if there's one thing that the 34-year-old is really damn good at, it's pulling a little extra something out of her bag of tricks—and, as Popdust previously reported, Kardashian managed that earlier this week…and then some.
Although, to call her humungous butt naked Paper magazine cover a "little extra something" would be an understatement, to say the least, it is certainly fair to say Kardashian managed to create more than a little shock and awe—and the requisite headlines all around the Entertainment world with her eye watering photo shoot.
And then, there was the inevitable aftershock, a veritable tabloid tsunami, delivered courtesy of the buck nekkid, full frontal KK pics that didn't make the Paper magazine cut. Proving that, if nothing else, Kim Kardashian truly is the ass-tastic gift that just keeps on giving.
But then, that's not news to anyone who follows Kardashian's social media shenanigans….for those lucky enough to be unaware of KK's selfie obsessed ways, Popdust is about to burst your blissful bubble—as we bring you: The Good, The Bad, And The Butt Ugly—Kim Kardashian's Life In Selfies...
Don't shoot the messenger.