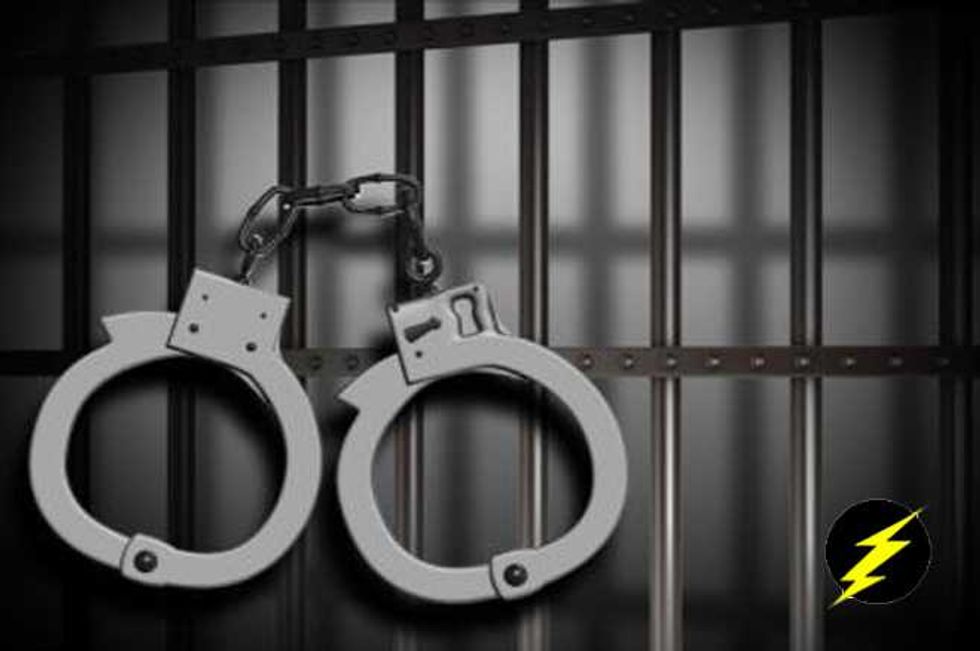 Celebrity Mugshots The Good, The Bad And The Very Very Ugly Celebrity Mugshots
We all love our favorite celebrities, but what we really love is when they monumentally fuck-up, get in trouble and end up in the slammer.
Being famous can have its downsides and one of them must surely be that when you fuck up it's in front of the whole wide world, plastered over all the front pages, broadcast on TV screens everywhere, splashed all over the interweb...immortalized there forever and ever for the world and its mother to see.
Vanessa Hudgens Austin Butler Investigated For Being Clueless Assholes
Celebrity Mugshots—truly the gift that keeps on giving....
Vanilla Ice's run in with cops is the most recent—as previously reported by Popdust, the rapper-turned-reality-star was busted last week for allegedly burglarizing a house in Florida.
Ice Ice Baby is far from alone though when it comes to celebrity falls from grace—the U.S.A. is rife with stories of naughty celebrities and their mugshots—some flattering... some not so much... one thing is for sure....all of them are a gift to us that keeps on giving.
Lorena Bobbitt Thinks Cutting Off Her Hubby's Dick Is Still Pretty Damn Funny
Because, hey, who doesn't secretly love to see a usually composed, beautifully made-up and stunning reality TV star reduced to a make-up smeared, straggly haired, sobbing mess, posing shamefully in front of police cameras, after their latest arrest?!!
How about America's very favorite girl next door, sugary sweet, butter wouldn't melt in her mouth, A-list movie star, scowling at the camera following a drunken run-in with coos?!!
Ode To Florida—Sunshine State's Very Best Criminal Nut Jobs And Wackos
From the surprising—Bill Gates, Heather Locklear, Matt Dillon, Prince, Reese "do you know who I am?" Witherspoon...
To the not-so-surprising—Al Pacino, Chace Crawford, Eminem, Frank Sinatra, Jennifer Lopez,  Nicole Richie.....
To the no-brainers—Christian Slater, Justin Bieber, Lindsay Lohan, Paris Hilton, Robert Downey Jr..... Charlie Sheen.... duh!
Check out Popdust's gallery to see all the good, the bad and the downright ugly celebrity mugshots...
Say cheese!