Arts
In a night we'll never forget, los Growlers had our heads spinning at their last U.S. show of the City Club tour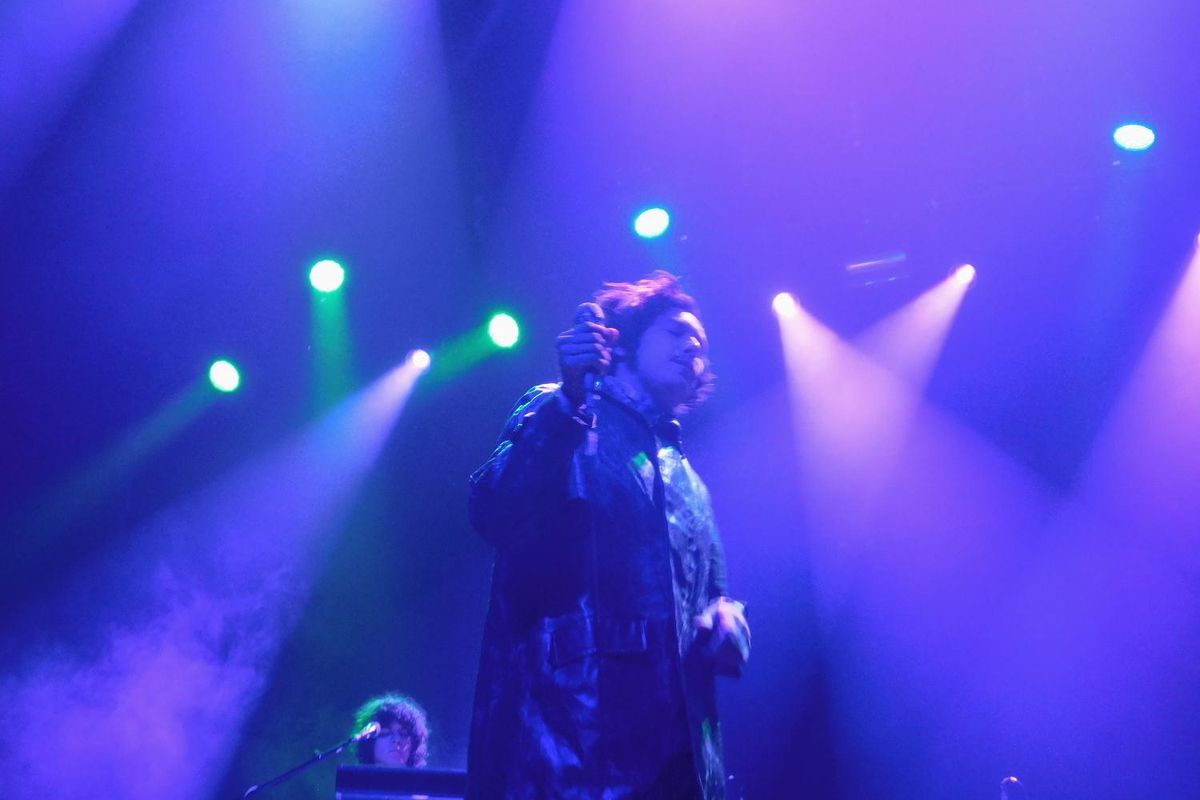 Vanessa Bermudez
Last Saturday night, the Growlers closed out their City Club spring tour with an explosive evening of hit after hit at New York's very own Terminal 5.
The California band have been known for putting on quite a show - in fact, they invented their own show, Beach Goth, a multi-dimensional experience of a festival that's been impressing us since it's inception a few years ago. The sound behind "Beach Goth" is still present in the realm of their live presence.
Terminal 5 was packed - and I mean packed - eagerly awaiting the moment the band made an appearence. Once they did, the energy in the room shifted - it was easy to tell that tonight was the night, one that several fans had been waiting for. The Growlers took to the stage - and embraced their return to New York - by opening with "Big Toe", a heartbreaker of a tune off their 2014 release Chinese Fountain.
Despite having a thorough discography - six albums, three EPs - to work into their setlists at this point, the Growlers manage to do a pretty impeccable job at making every sort of fan happy. Hung at Heart favorites made appearances through tracks like "Naked Kids", "Someday" and the much-revered "One Million Lovers." Their older tunes blended well with the overall atmospheric change of City Club (a change that could be in part to Strokes frontman Julian Casablancas' role in producing and mixing the album) - you can easily dance to "Row" as you can to "Dope on a Rope", and that's exactly what we did.
The show's highlight came to be in the form of "Chinese Fountain", as the disco ball ascended above us and turned the room into one glittering being. Frontman Brooks Nielsen's distinct vocals were on full display, as he crooned his way through lines like "one, two, three, nice chicks left me broken-hearted / I was a pretty boy, your love left me scarred."
Some tracks - like "I'll Be Around", the ultimate jam off of their most recent release City Club - got an extended version, as the band performed a more stretched-out epic version before walking off stage. In a recent interview with The Current, Nielsen addresses this: "Stretching like that is something the Growlers have been doing a lot on tour. I think through the shows and the obligation that we feel we have to the fans, [we] want to enhance it and enhance it."
The Growlers proved to us that they know how to put on a show, and despite being six albums in, their velocity isn't slowing down anytime soon.
The band is now onto their U.K. / European tour - check out the dates below:
5/24 O2 Acadamy 2, Birmingham, UK
5/25 The Coronet, London, UK
5/26 Old Granada Studios for Dot To Dot, Manchester, UK
5/27 SWX for Dot To Dot, Bristol, UK
5/28 NTU for Dot To Dot, Nottingham, UK
5/30 Saint Lukes, Glasgow, UK
5/31 University Stylus, Leeds, UK
6/2 Primavera Sound, Barcelona, Spain
6/6 Atabal, Biarritz, France
6/7 Krakatoa, Bordeaux, France
6/8 Epicerie Moderne, Lyon, France
6/9 This Is Not A Love Song, Nimes, France
6/10 Primavera Sound, Porto, Portugal
Find tickets via thegrowlers.com
City Club is out now.