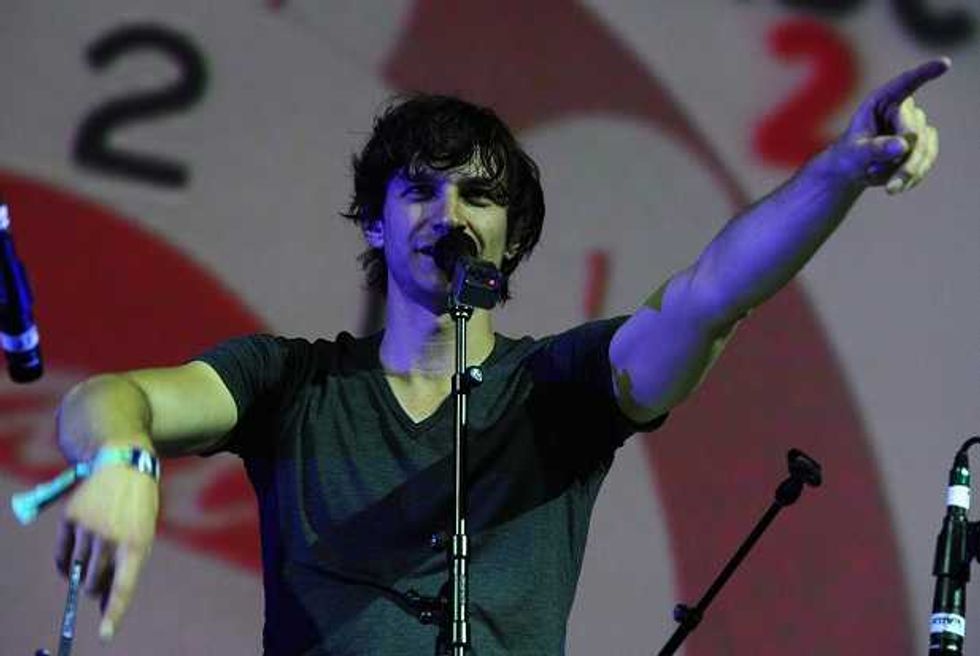 It'd be easy for Gotye to think he'd peaked. "Somebody That I Used To Know" hit No. 1 essentially everywhere. It got a Glee cover he was conflicted about. It'll possibly be the biggest hit he'll ever have; it's possible that his greatest life accomplishment has already happened. Gotye can die a fully accomplished man.
See, though, we can joke about this, because it didn't happen. (Just to be absolutely clear: we do not wish death on anybody, let alone the person who's written one of the best songs of 2011/12.) You probably shouldn't have asked the Internet about that last weekend, though, because people had thought Gotye had died based on an obviously fake report--brand-new account? no mention of Gotye's real name "Wouter de Backer"? A 13-minute investigation? Sketchy timeline in general? Veterinary hospital?--posted on CNN's crowdsourced-journalism site and perpetual punchline site iReport, which lets anybody post news reports. (Spoiler for future articles: every time an iReport hoax happens, there's always hand-wringing about whether sites like that, or citizen journalism, or Twitter or whatever, can ever be good journalism. Can we skip that this time? Thanks.)
At 4:32 AM EST, it was reported that Gotye had shot himself in the head with a 9mm handgun. He was pronounced dead at 4:45 AM, and the investigation concluded that the cause of death was suicide. It was confirmed shortly after by family and friends. He was quickly taken to the Central Montmorency Hospital, but died from his injuries shortly after. His family has stated that they plan a closed funeral.
The hoax got bad enough that Gotye himself had to refute it on Twitter. Well, either he refuted it or else he's just really looking forward to the P!nk album/angling for a collaboration. (That'd be great, actually.)
I'm not dead. #Pinkalbumtitles

— gotye (@gotye) July 1, 2012
Bandmate Tim Shiel refuted it too.
It saddens me to confirm the news of Gotye's passing - he suffered cardiac arrest while flying a unicorn over a double rainbow. ... Just FYI I'm going to use 'It's what Wally would have wanted' to justify doing all kinds of weird s--- in the next couple of days.