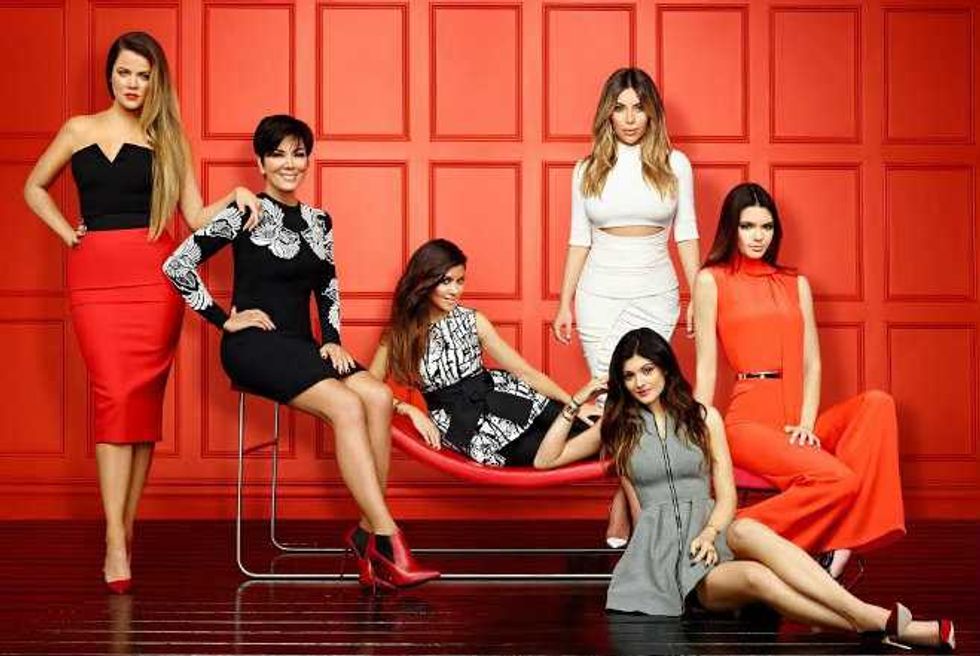 The Kardashians have just signed the biggest deal in reality TV history.
Page Six reports that the deal, worth a whopping $100 million, will keep the family at E! for another four years. The deal includes at least four more seasons of their flagship show, Keeping Up With The Kardashians, as well as its multiple spin-offs.
Kris Jenner Thinks Kylie's Bondage Sex Doll Bare Ass Photos Are 'Beautiful'
It could also include some digital projects to take advantage of the family's strong social media following, such as a Kardashian YouTube channel.
The deal also reportedly covers side projects, like hosting gigs for Khloe and future shows for Kim to produce.
How Real Are The Kardashians? Kris Jenner Plastic Surgery Exegesis
However, Bruce Jenner is not part of the package, as the 65-year-old has signed on for his own separate show to document his transition from male to female.
The tenth season of Keeping Up With The Kardashians is set to premiere next month, while another spin-off called Dash Dolls about the staff at the family's Dash fashion boutiques has been in the works since last year.
How Real Are The Kardashians? Kendall Jenner Plastic Surgery Exegesis
At this rate, we'll be surprised if the E! network doesn't change its name to the K! network soon. It'd make a lot more sense.
Update: According to NBC, Page Six's report about the $100 million dollar deal "is grossly inaccurate."
Is it just us, or does anybody else think that Kris Jenner probably leaked the original story?